@kinyonga
@Beman
@ERKleRose
or anyone else
My Jacksons just aspirated water. I've been very careful in monitoring humidity over the past months so I never gave him a dripper. His eyes and poop looked perfect. Yesterday, just for the heck of it, I added the dripper again. Today he was trying to get water from the leaf that the water dripped onto but his horns kept nudging the leaf away and didn't actually get any water due to this fact. So I moved the dripper near him so he could drink from it. He started drinking from it. Once he finished drinking, he pointed his nose straight up into the air and closed both eyes. He looked like he was dying. It looked like the last stages of a respiratory infection except for the fact that I monitor my guy closely so I know it isn't a respiratory infection because he hasn't shown the earliest signs of it. Plus, this only happened after he drank from the dripper. I figured that he aspirated water. I took him out of his cage and pointed him faced down in hopes of getting the water out. I held onto his horn (see pic) to keep him faced down and then water/goo dripped out. After all of this, his head is still pointed up
but only slightly (see second pic below)
. His eyes are open and he seems alert. I think I got the majority of the water out of his lungs. What should I do?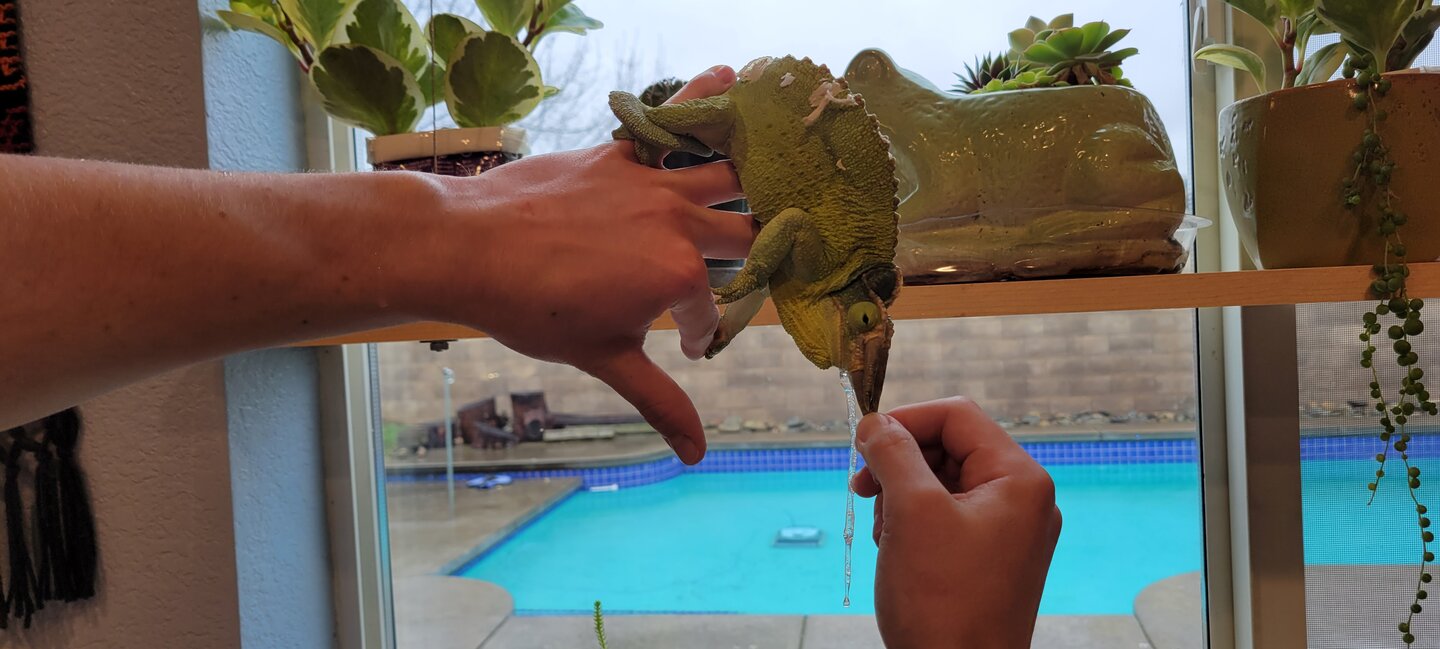 The after picture down below.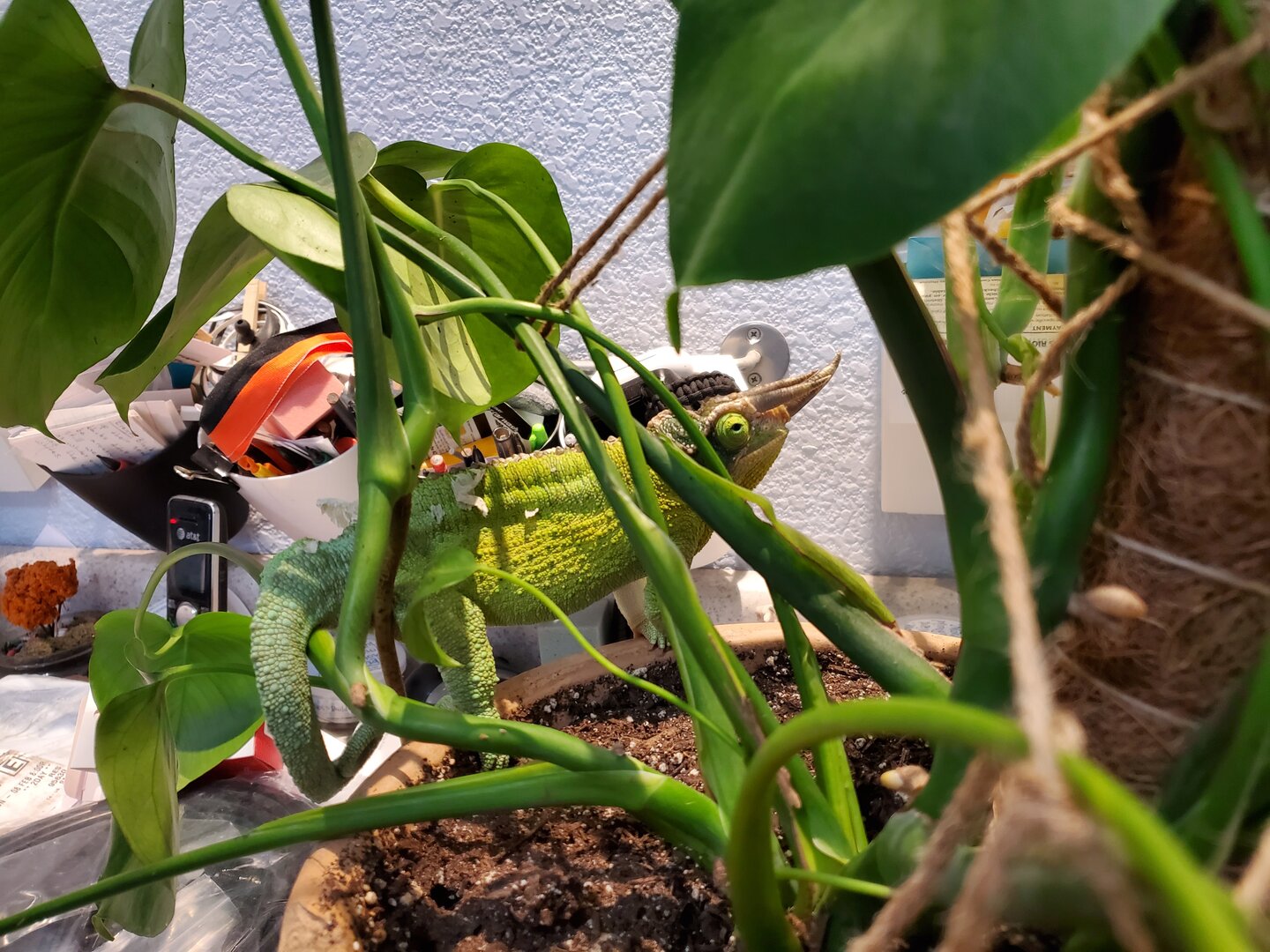 I took him out of his cage to get a good handle on him. I'm putting him back in his cage right now. Is there anything a vet can do or should do? Or do I wait. Will this become an automatic respiratory infection since water entered his lungs?