Selling a single male B. pumilium male Cape Dwarf chameleon. These guys are truly awesome! They are 2-3" in size, easy to keep in a small enclosure and display amazing pink, green, and blue coloration.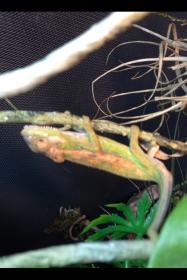 Also selling a beautiful 1.1 B transvaalense pair. They are slightly larger than pumilium at 4-6" as adults. They may be kept together and have for the past 6 months doing well with each other.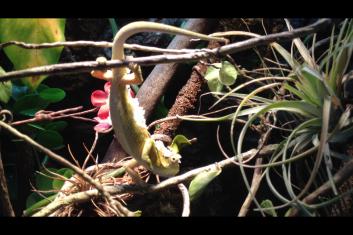 There are likely less than 10 of either species in the entire US!
Live bearing, no egg raising!
Feed on hydei flies and/or 1/8" crickets. Selling as I am keeping 6 species now and have increasing job requirements that will be limiting my future time. Will ship, but any FL keepers that can pick up locally will be given preference.
Asking $300 pumilium, well below his original cost.
B. Transvaalense $700 for pair, will not sell as individuals
PM me or email @
doc26912@gmail.com
Dave