I had no idea there were so many panther variations when I got Mr. Puff. What's your best guess on locale?
I think his colors are probably still not at their peak since they continue to intensify every week.
One of pet store staff showed me a pic of the father and he had lots of yellow when excited, though he didn't seem to know a ton about them. Next time I'm up that way I'm going to see if I can get in touch with the breeder.
I was guessing probably Ambilobe, but then I recently saw some pics of Sambava and that looks like the father. It's also hard to find good pics on the internet that haven't obviously been enhanced with a filter to intensify or skew the colors.
This one was taken today: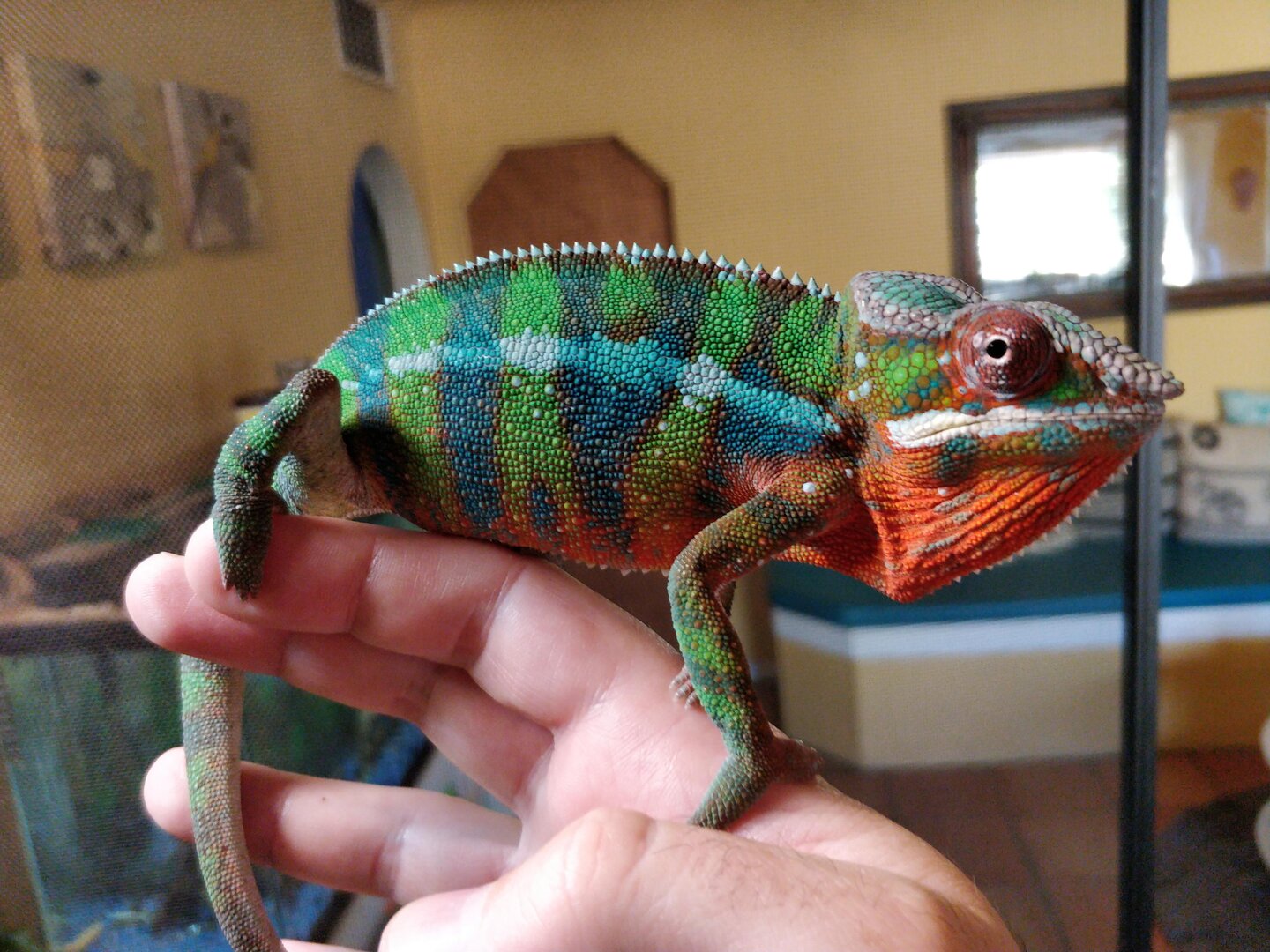 This one was taken about 2 months ago: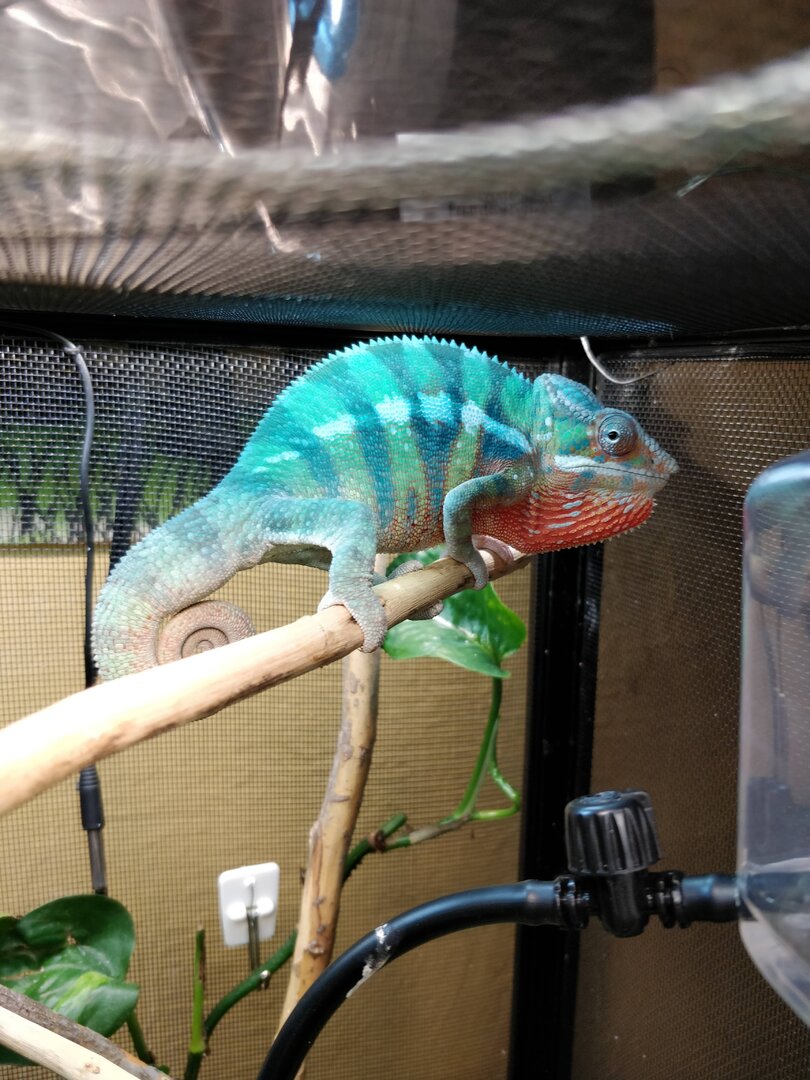 This one is from when I first got him about 4 months ago: