Hello! I haven't been as active as I would want to be. Been busy with Gringo, my other lizards, school, and so much more. I just wanted to give a quick update!
Gringo is doing great! Some more of his tail rot off, which seems bad but it was the severely damaged part. I was putting ointment on his tail when it had fell off from me lightly tugging on it as I rubbed the ointment in. The good part about that is when the rotted part fell off he started to bleed, meaning that the other part of his tail is getting blood flow, so hopefully no more rot. He got a good iodine soak and ointment before going back into his enclosure (I made sure he stopped bleeding, and he did). His tail hasn't gotten worse, it's been healing really well. It's still crooked, but it'll probably be like that forever, adds to him. Here's some pics of his tail for comparison.
Here was his tail a few days after I got Him.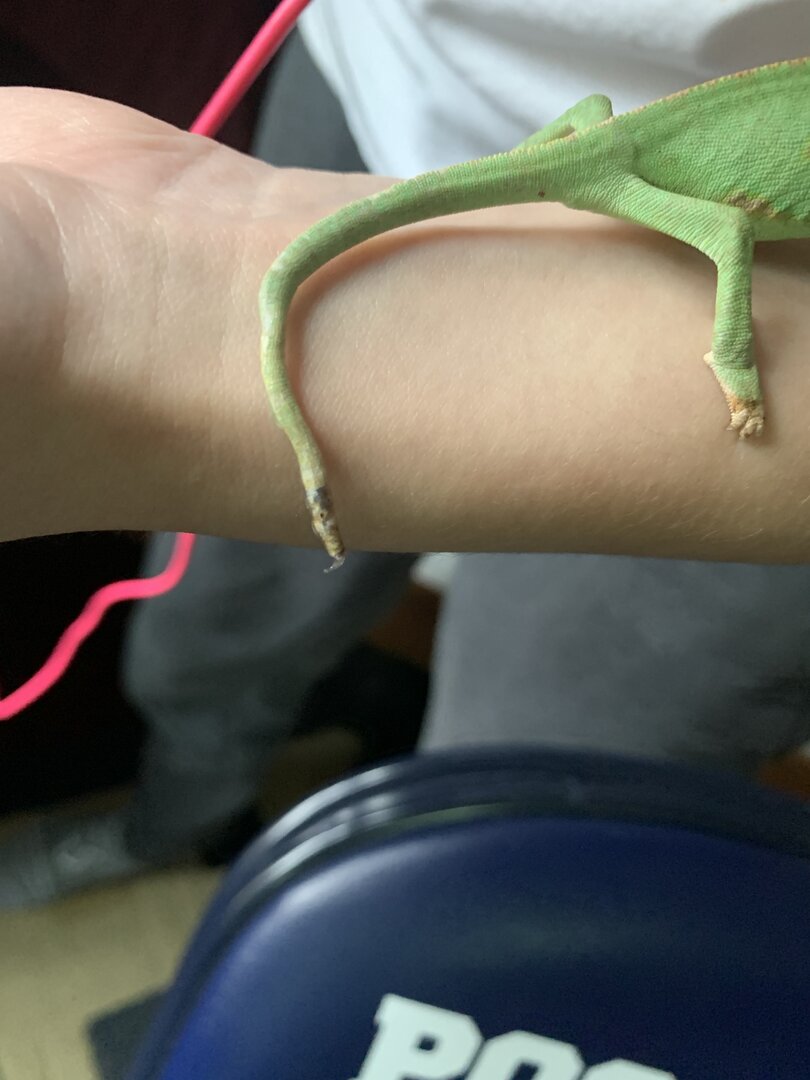 His tail now (excuse the weird pic, it's hard to get a good pic of his tail when he moves all the time.) Hopefully it's smooth sailing from here for the lil guy. (The tip of his tail in the last pic has ointment on it, hence why it looks a bit weird lol!)