Well I will be redoing the bottom. I just wanted to mess around with this one in my garage. This one has a curve downwards but the raises right back up in the middle. I saw one when I went out to Wal Mart tonight but forgot my wallet (looked perfect for this but I guess I will find out). This one slopes down and then is just straight. I think I will plumb in a drain dead center. I will have to cut the mesh but depending on what kind of piping I use I think I can tighten it down from the bottom, by this I hope to overlap the hole. With the bottom I am going to install I figure that paper towels would do a descent job. I want to do this with 175 gallon reptarium so I figured I would find out how to go about it with the extra 38 gallon.
I cut an extremely thin peice of wood I found extra in my mother's garage. This was the base for the back wall to be constructed on. As it has been sitting for two days this was the fist test fit. I need to cut some of the foam off that is interferring with the framing from resting completely flat against the back wall. Also needs to be covered with silicone and peat moss. I actually have some decorative moss (for like crafts or to simply cover soil on a pot). I am curious if could mix some patches of this in with the peat moss to add some color to the back wall? Not sure if any of you guys have did that or if it is safe? The same thin wood was used on the top so that the flourescent light could be mounted on the inside. Drilled holes but only secured the wood with wire ties for the time being. When complete I am going to use some clamps that will wrap around the reptarium framing and secure with one hole. I was thinking about using nuts and bolts. Once installed rubbing silicone over them to smooth them out so they do not hang on the mesh when time to clean.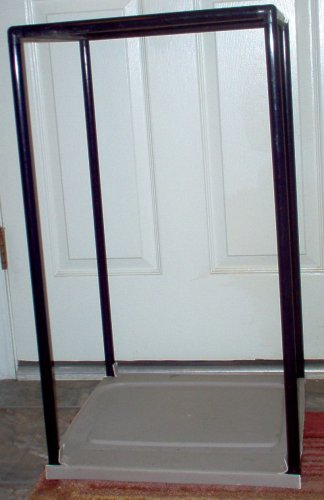 Any suggestions, thoughts, input or comments?
Last edited: