Have been working on handling Clarice more to get her outside and free ranging. She's our only cham with a 'tude, and as such she never gets to come outside and "play."
She has been extra spicey lately, but it's too nice outside to let a little bloodshed ruin a beautiful day. So here she is in her beautiful colors, with the blood of her enemies still fresh on her lips.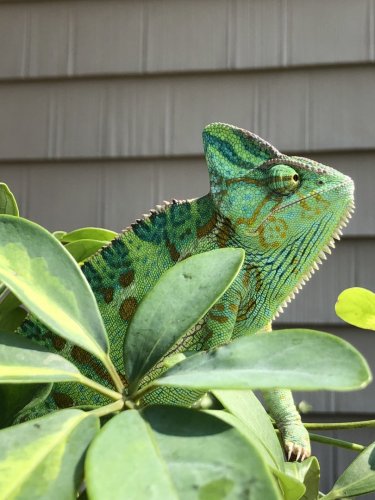 Why are you still here?...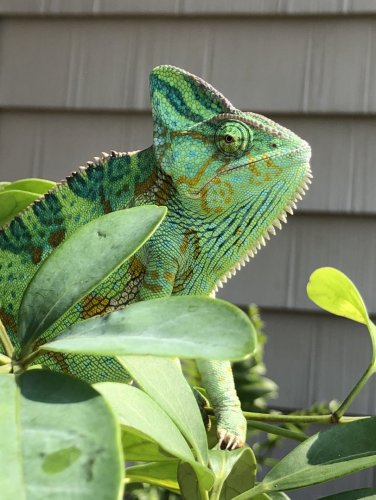 Baaaaaaby shark dodododododo
You're not funny!!
I HATE YOU! YOU'RE NOT MY REAL MOM!