I went to get Rebel off of his free range and while he was trying to get away from me he fell behind the dresser his free range is on.
Talk about panic...I removed the drawers to see if I could get him because I was afraid to move the dresser because I didn't wanna hurt him. Well he had already made his way to his cage stand and was climbing up. My daughter (she isn't afraid of his bite..lol) got him out from under his cage. He was all puffed up and ticked off. I took a couple of pictures because I wanna make sure he is ok. What should I look out for? He stayed puffed up until I put him back in his cage. His grip is as strong as ever, hes using all four legs and his tail is curling and gripping normal.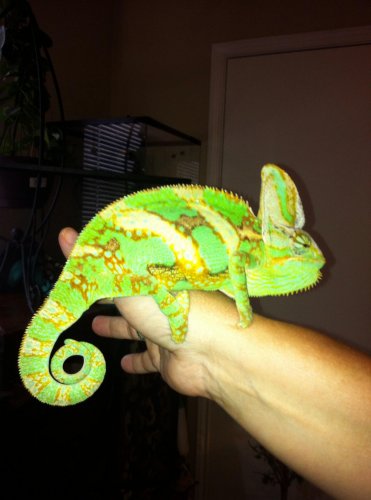 does he appear ok to yall? What should I look for if he has internal damage?