My prize for the video contest was a portrait by Rebecca Wang and I need help choosing which chameleon I should choose to have a portrait of. While I adore all of my chams and have a special love for each one, I've narrowed my choices down to two.
My sweet Grumpy was my first chameleon, so she has a very special place in my heart. If it weren't for her, I wouldn't have gotten started on this path. She's the one who opened up the world of reptiles to me.
Jack is my sweetheart and my first panther cham. He's showed me that not all chameleons are hissy bitey and is just special in his own right. Also, while I have some scant talent for painting, I'm afraid my skills won't be able to capture his beauty.
My sweet Grumpy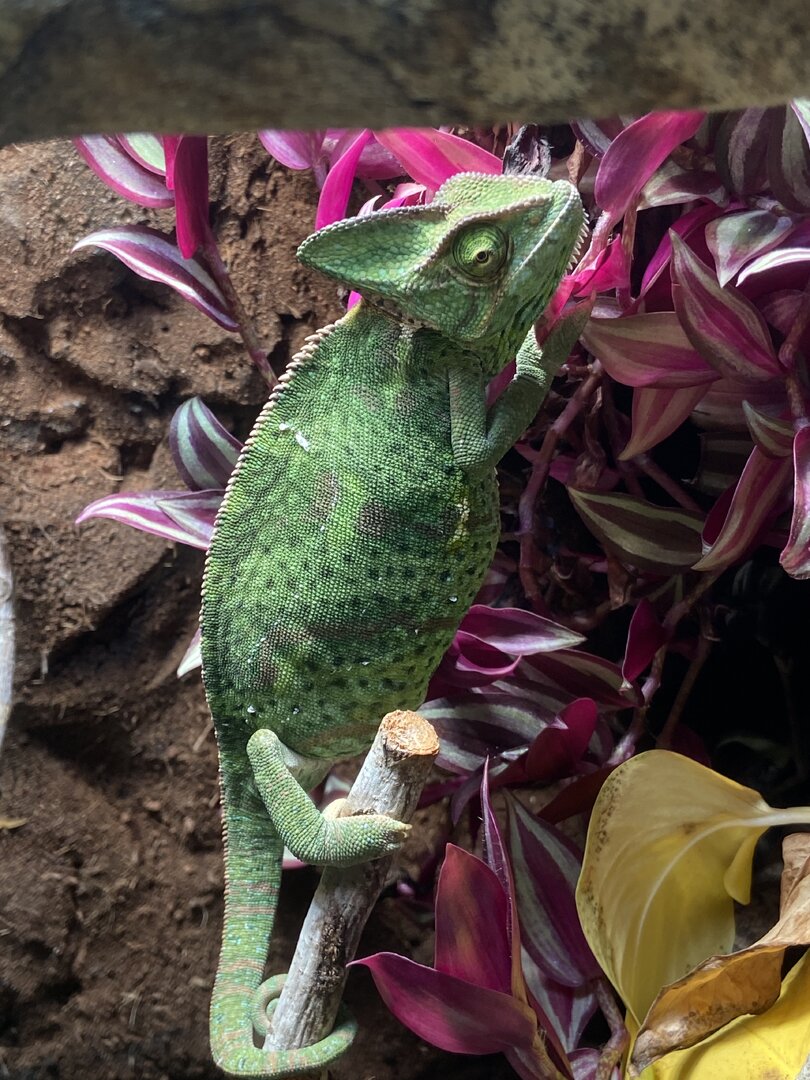 My beautiful Jack