For some odd reason the past 2 times Danny has pooped the urate has been discolored.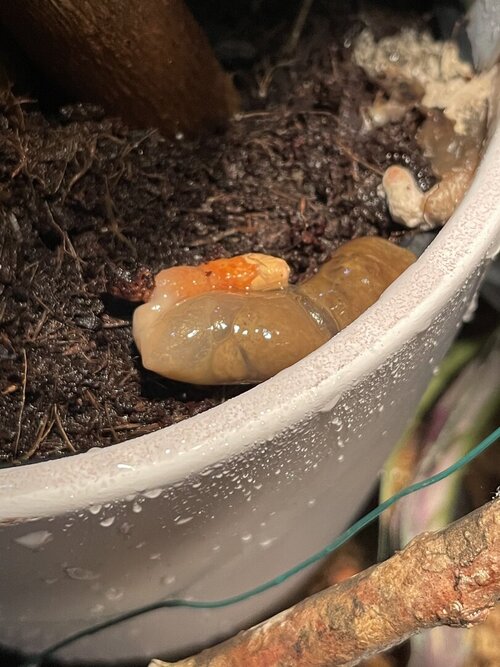 The only thing I've added to his diet his dubias instead of crickets and reptivite with D3 (which he's only had once so far, about a week ago).
I've tried to research and can't find anything other than it could be too much calcium. I cover the insects in calcium without D3 at his feedings every other day.
I've already made a vet appointment but I'm worried. Is this normal?