Hello, I haven't been on at all recently, but now with school starting back up I will be around much more. I just wanted to update Oliver.
Remember when he was just a little brown stick?
Well through the summer he has changed a lot!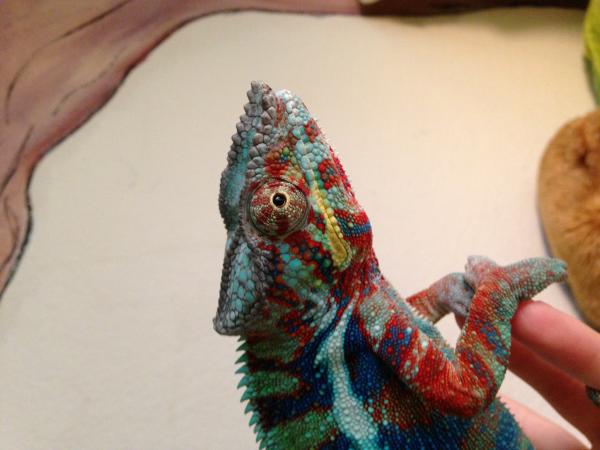 This beautiful little late bloomer was sired by Mister Twister at Chamalot Chameleons. Thank you Dez!
I've re-done his cage again and I finally caved and ordered a bigger outside one because he finally outgrew it. I still have trouble with drainage sometimes, but eventually I think I will get it. How is everyone else doing? Ready for school?
More pictures:
https://www.chameleonforums.com/members/froggielog-albums-oliver-through-summer.html
Last edited by a moderator: