I have a male veiled who just finished shedding. I am guessing he is around 5 months old, maybe 6? We've had him about 3 months. I took him out today to help get some skin that was wrapped around his toe and plugging his nostril off with a damp q- tip, and to let him bask outside for a bit. He was bright and happy outside and stretched ALL the way out on my arm for some sun. As soon as we started to come back in he began acting odd, climbing all over me erratically.
I thought at first it was the temp change and he needed to even out on his basking branch but he keeps running all over his cage and then pausing to bask, then climb down to the bottom where he changes his colors to threatened/stressed, then he climbs up the cage, not his vines, then goes running all over the place again until he basks and chills out back to green and then repeats. He seems very restless and very angry at something on the right side of the living room but there is nothing new by his enclosure. He also keeps coming to the front corners of his enclosure which he does not usually.
This is his third trip to bask outside and normally when I put him back he goes about his normal chameleon business. He likes to slowly roam around his area and is active generally but not like this. He is also swinging from his vines and branches very haphazardly and clumsily. Usually he is more calculating when he walks around.
Is this mating behavior? Is he trying to get back out? It's very odd. He almost never goes to the bottom area unless he is hunting a snack and he hasn't climbed his screen walls since his first couple of nights with us. He is our first cham so not sure.
For some basic info he is fed crickets (gut loaded with Flukers), chopped Collard greens and Dandelion root every day. Crickets are dusted twice a week. He gets superworms every other Sunday (sometimes more on those occasions where you find all your remaining crickets deceased <SURPRISE!> and are in a pinch). He is misted 2-3 times a day, more if he is shedding, with distilled water, he has lots of dowels, branches, and vines as well as pothos, a dwarf umbrella tree, bromeliad, spider plant, and some fake guys. Lots of hiding spots and more once the pothos vine. He has a basking light a uvb and we have a terrasky light for the plants. Healthy poops and urate.
Attached is a pic of him outside and then him on his way back up from a Hell run. He starts at the bottom flashing black and white and angry then as he makes his way back up he switches to cold, then basks back to green and starts all over.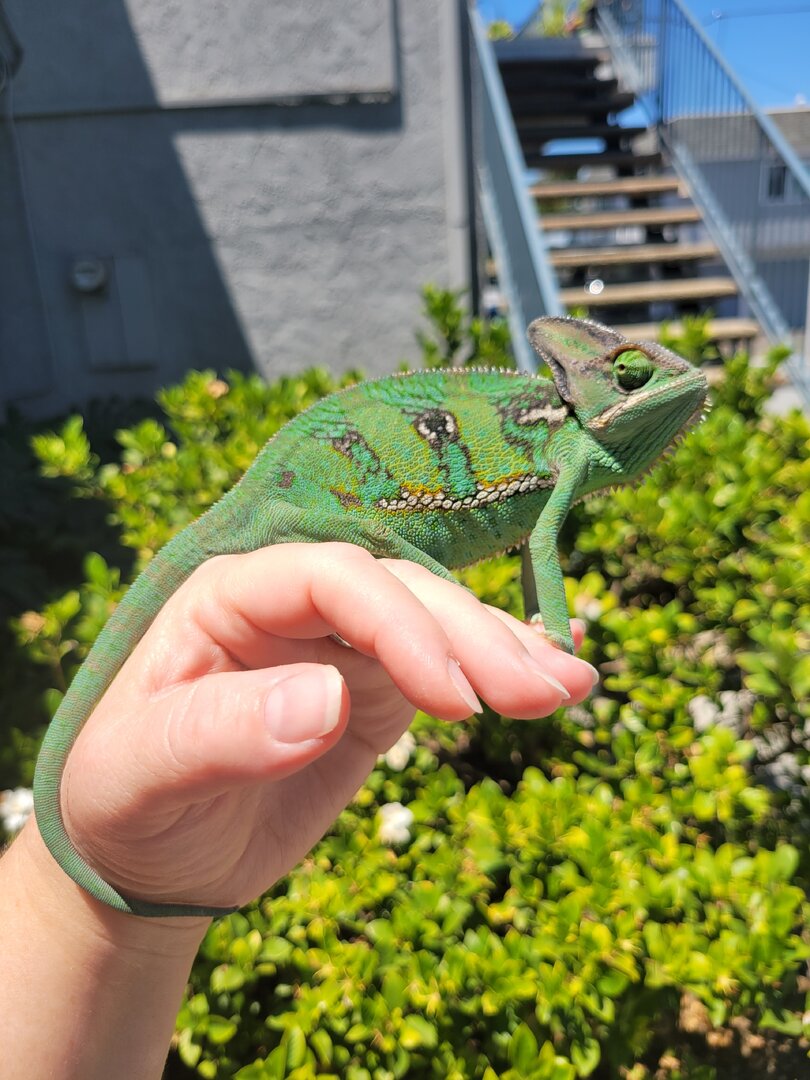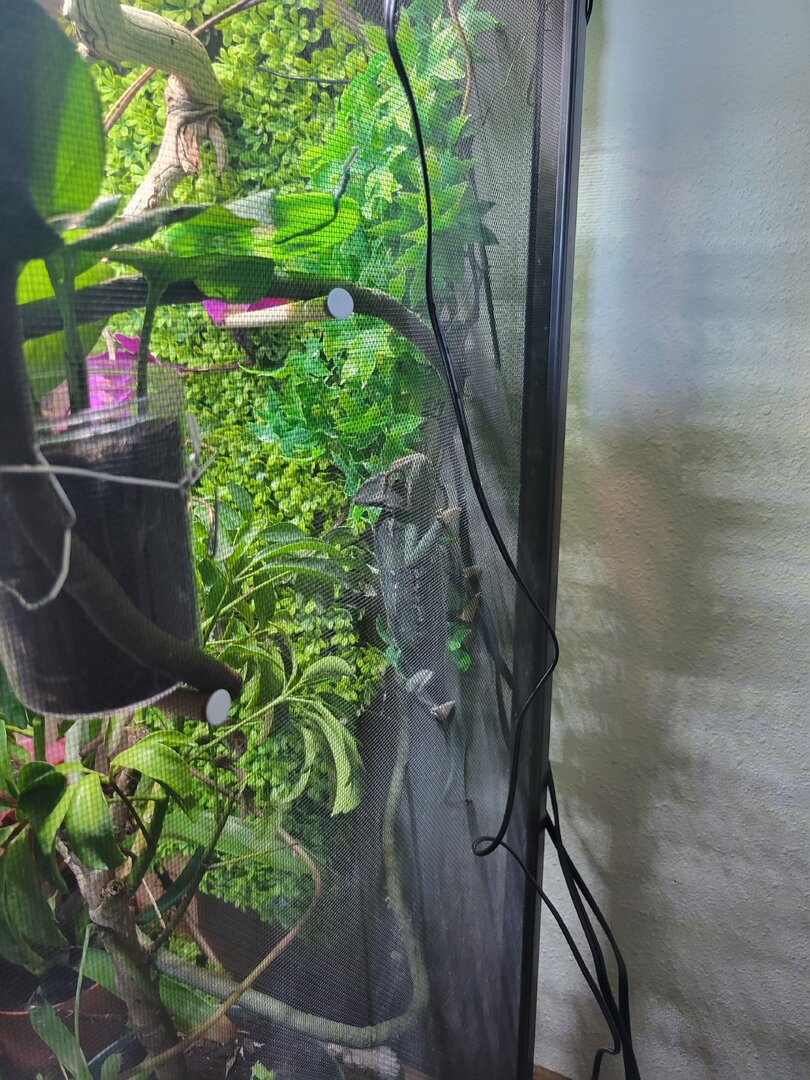 Last edited: