Hello All,
So I bit the bullet yesterday and bought a male Jax from a local reptile store. Time will tell if that was the right decision, or if I should have ordered direct from a breeder.
He's in the acclimation phase now, but he seems healthy. He's been drinking when I mist him and he's eaten three waxworms, 2 roaches, and 2 crickets thus far.
I was told he was eight months old. Should he be more green or is this about par with what I should expect at this age/acclimation stage?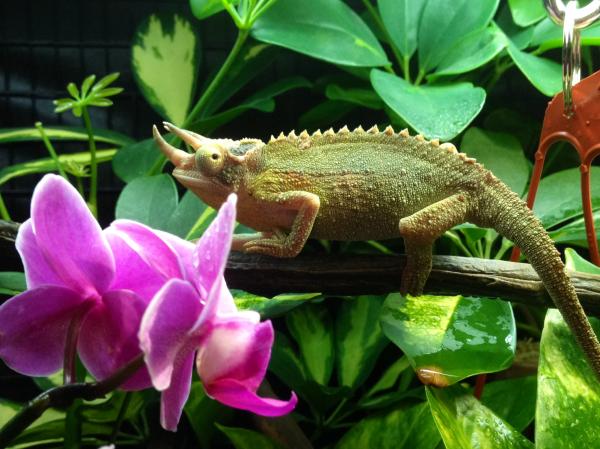 Any additional information I need about acclimation? I've got quite a bit of reptile experience, but not a lot with chameleons. I did quite a bit of reading prior to buying though.
Last edited by a moderator: