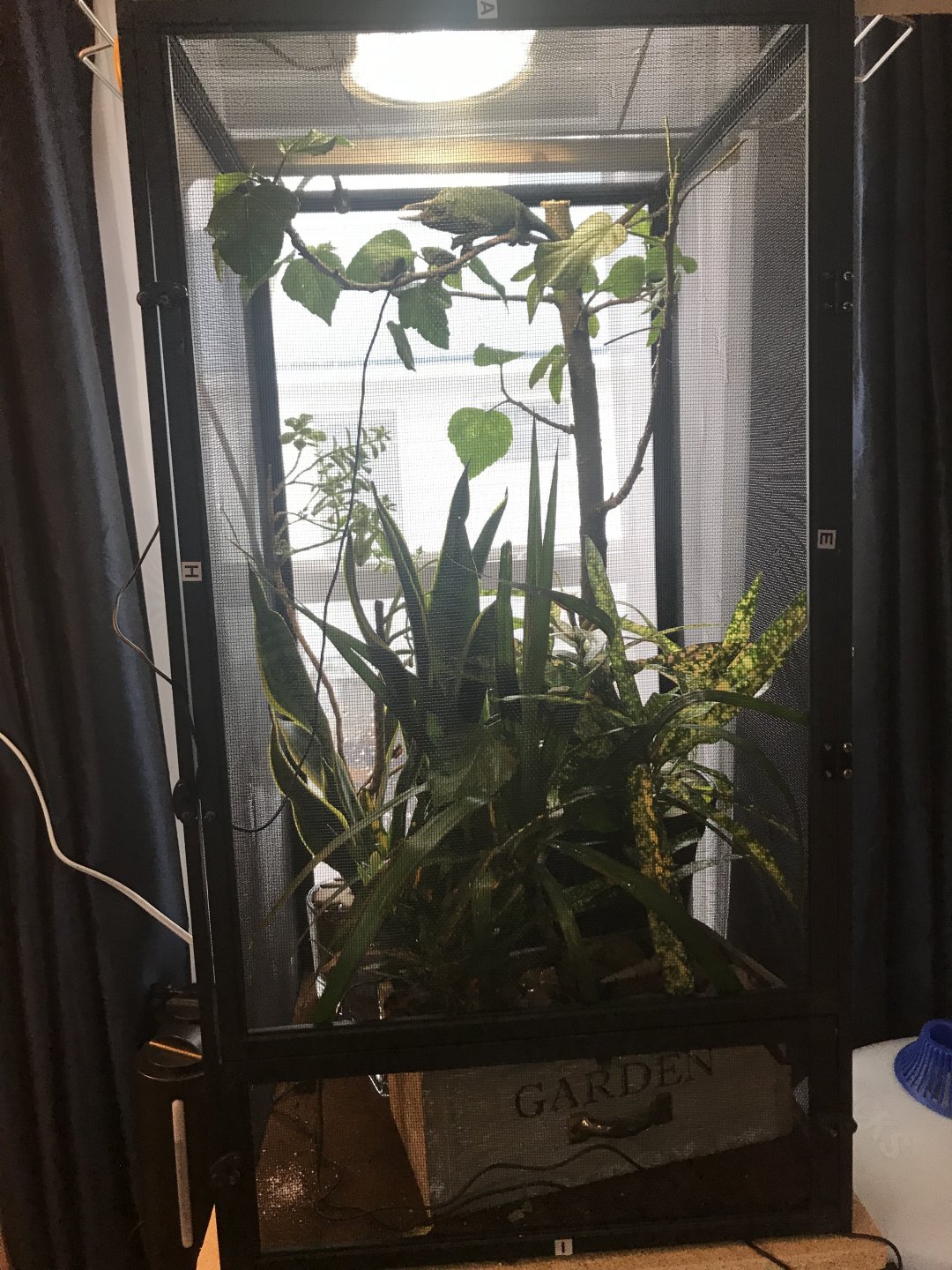 Hi I'm new to this forum and new to Cham parenting, as well, and just want to make sure I'm giving this little man the best home/care possible!
This is Hank. Male, Jackson's Chameleon. I adopted him 2 weeks ago, unsure of his age, but he appears to be full grown at about 9". I'll tell you about his current care (he seems to be doing really well).. I appreciate any feedback regarding changes I should make to keep this little man happy and healthy!
ReptiBreeze mesh enclosure 16"x16"x30"... currently building a larger mesh enclosure because this one is too small...
1- UVB and 1- heat lamp approx 6" approve terrarium.. as you can see in the pic, he's right next to a window, too, which he LOVES.
Live plants (snake plant, hibiscus tree, various crotons)
Basking spot: 78-83 degrees
Bottom of cage: 63-68 degrees
Humidity: varies 50-100%
I've been feeding him 5-8 crickets a day and dust them with calcium 2-3 times a week.
Misting 3-5 times per day because of the dry winter air right now and he always seems thirsty. He drinks every time I mist him so I try to do it often. Should I get him a fountain?
He is super friendly and very active. He seems to love all of the plants I have in there and LOVES looking out the window during the day. He never hesitates to eat or drink and is having regular bowel movements. He color is bright green and healthy.
Please let me know how else I can make Hank happy!