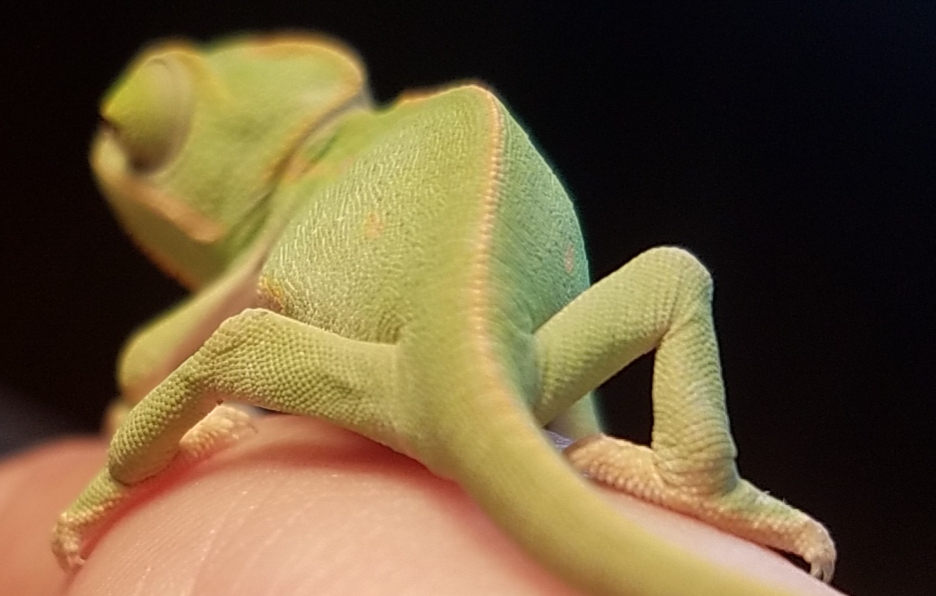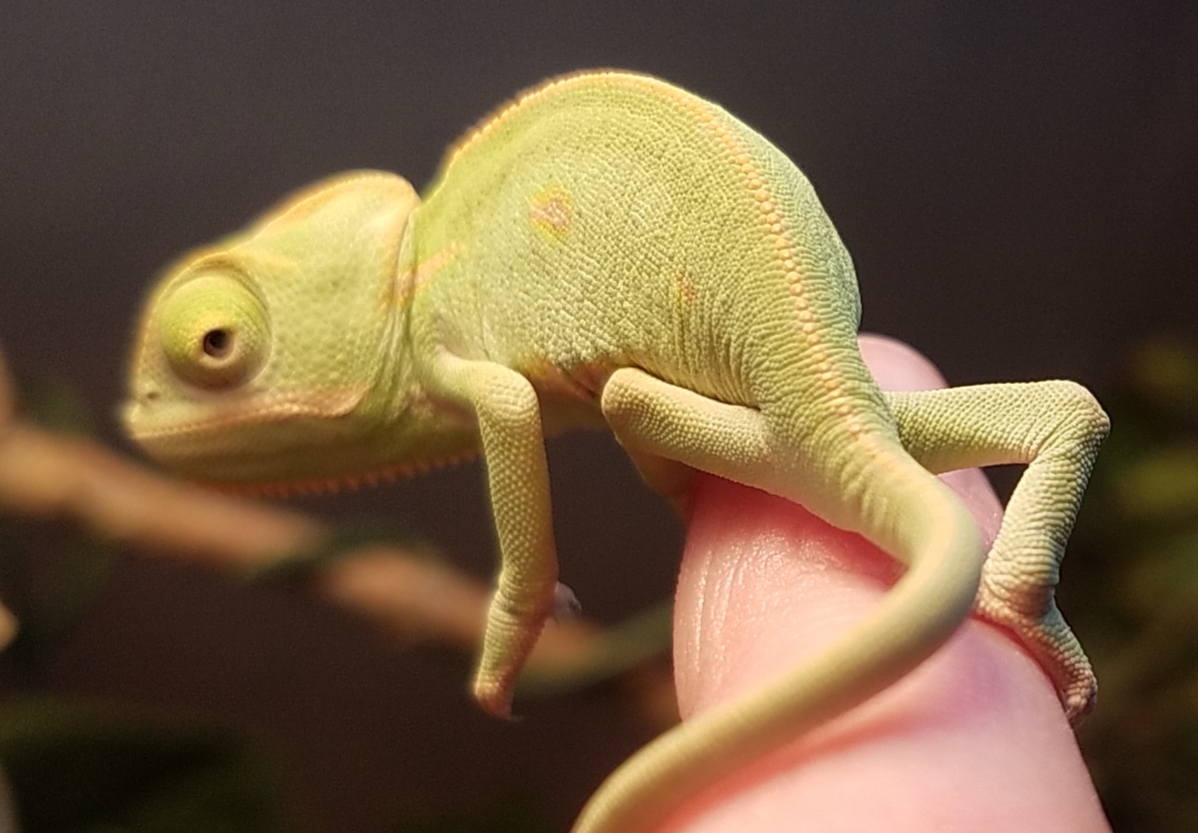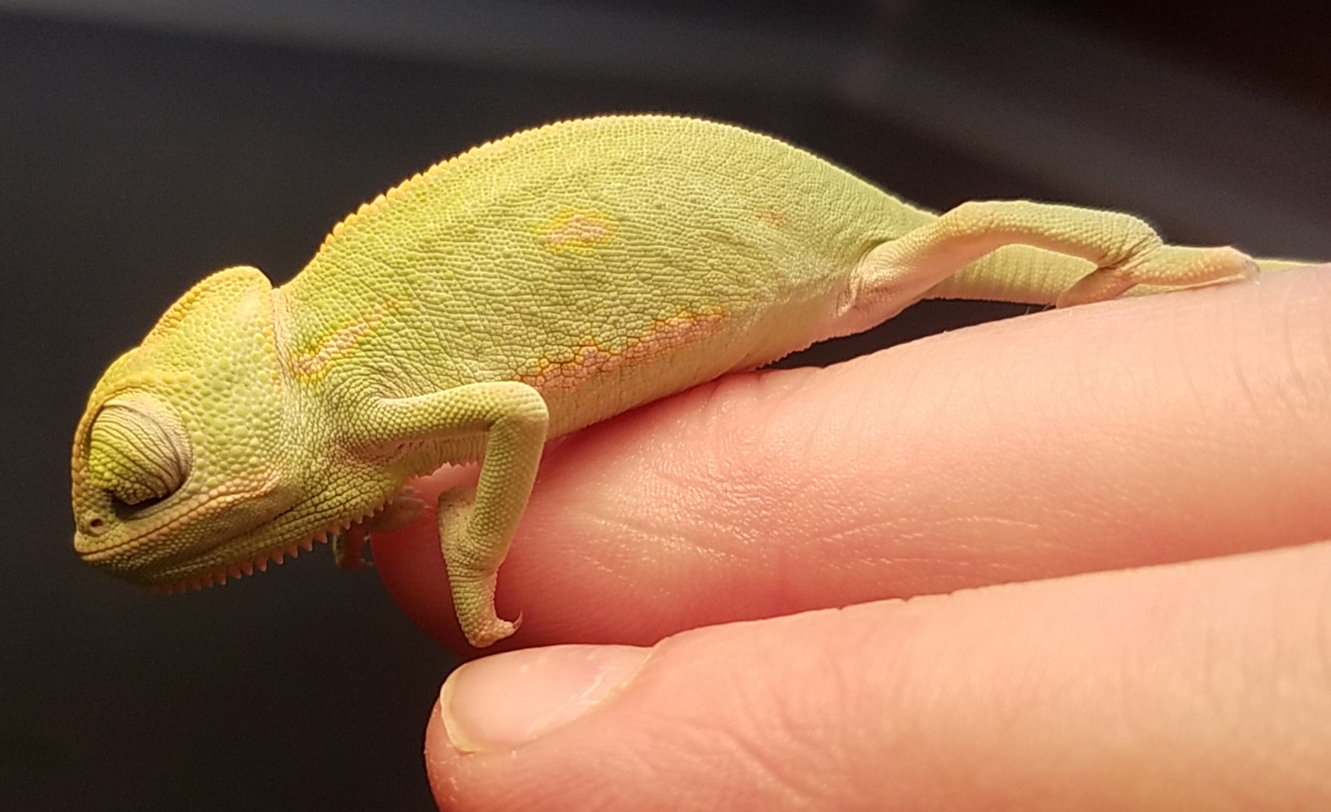 We are fairly new to chameleon ownership and this is our first set of babies (how we ended up with babies is a very long story for another thread- we never set out to have babies, but here they are!). We also have mama and papa! Despite hours of research, we're still hoping to get some expert eyes on these pictures to help us identify the sexes of our 4 newcomers. They were born between January 27th and January 29th and all 4 are doing great. They are all eating (fruit flies, pinhead crickets and tiny gutloaded Dubia roaches) and drinking regulary. Their poop looks normal and they are very active. We handle them every couple of days primarily to allow for cleaning of their enclosure so that they don't accidentally slurp up any poop in their hunt for food. They will eat out of small tupperwares and also free range hunt! Anyhow, we think we have 3 females and 1 male, but confirmation on that would be excellent. We have a number of friends who are looking to acquire a new chameleon pal, but we want to be able to let them know what to expect with regard to care and disposition (male versus female). I've attached 3 pictures of each baby. If you need more, or different angles, let me know. This was the best I could do as these little guys don't like to hold still for long. Baby #1 is above- Female? Doesn't really display any banding and is one of the smaller ones. No tarsal spurs? Smaller head crest?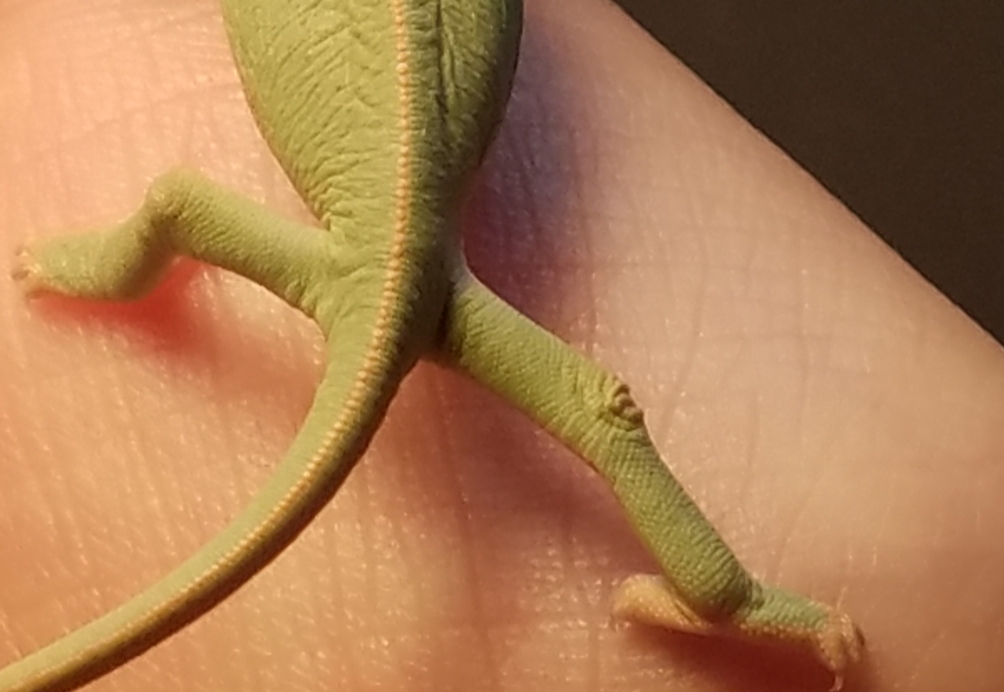 Chameleon Baby #2- also female? Again, I don't see tarsal spurs (but they are still pretty tiny). No real banding. Smaller head crest and smaller in size?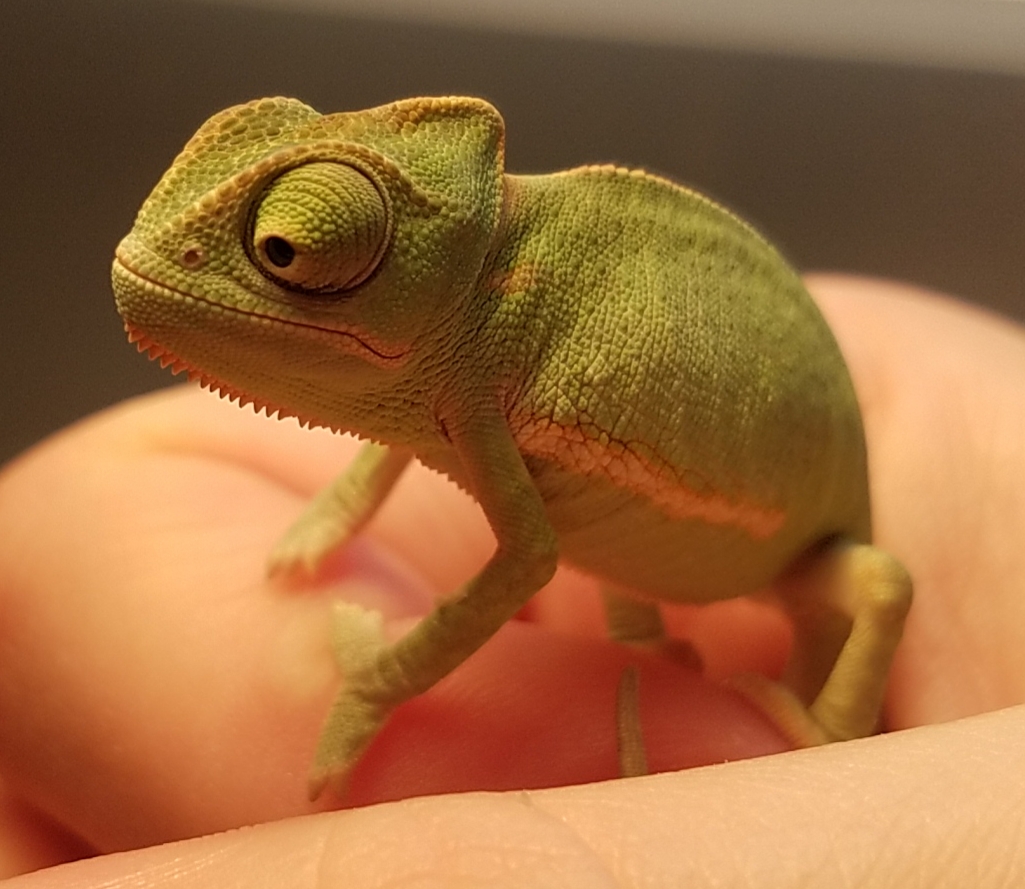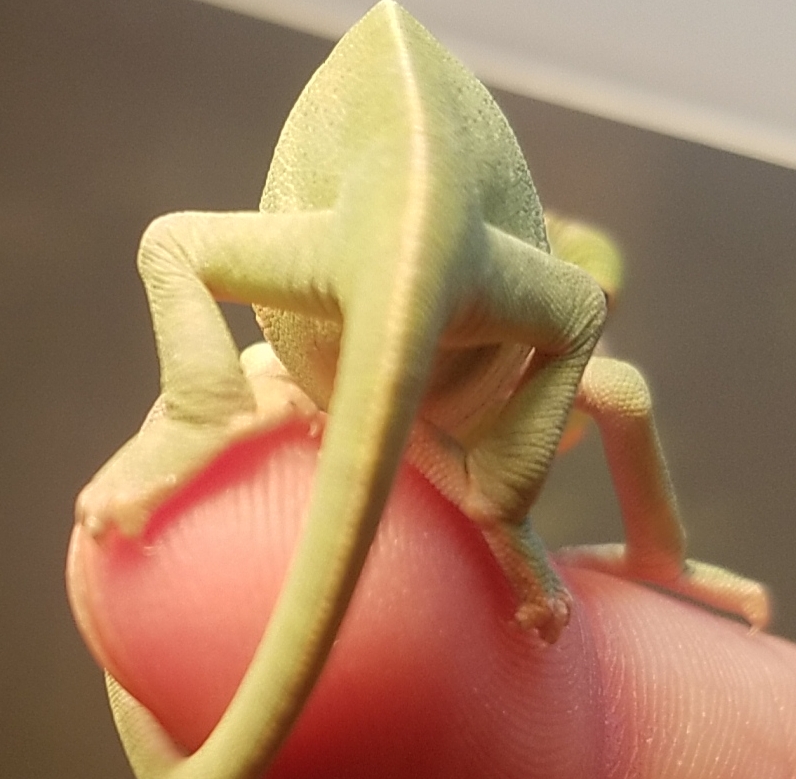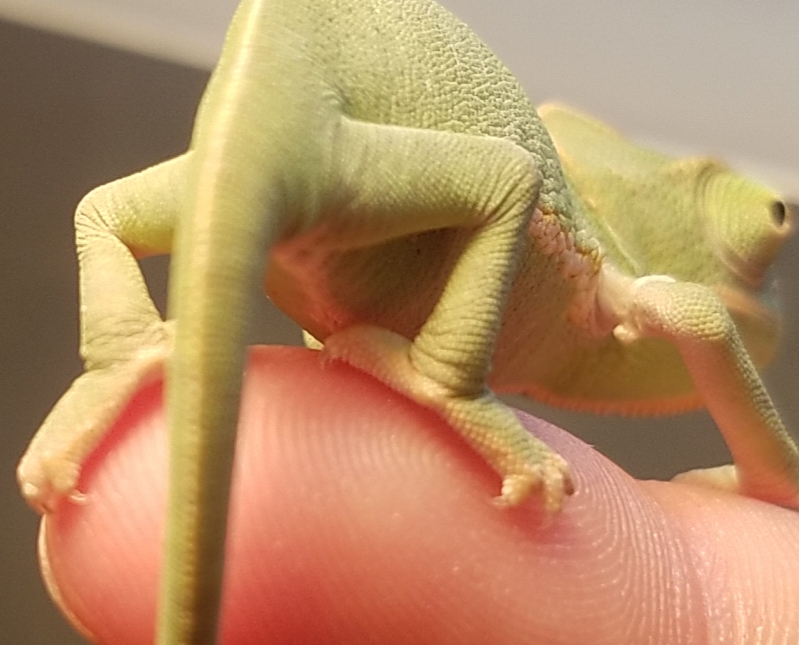 Chameleon baby #3. We think this is our fella. This one is bigger than the other 3, will sometimes clearly display stripes/bands, and its head crest is more prominent than the others. I think those are tarsal spurs?
We'll post another thread with our last baby!
Thank you for the help!!!