Just got back from an east coast trip and came home to find this.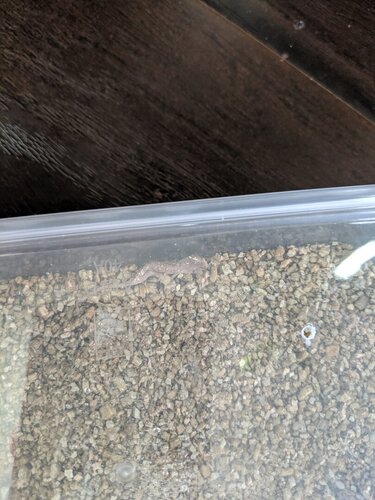 This is an Ambilobe that has been incubating with me since February. There is a second egg that should be any time now.
I received these from
@Matt Vanilla Gorilla
in February and want to say a special thank you to him for giving me the confidence to try these out. He has been with me every step of the way and now we are trying to get Merlin and Amelia to finally do the deed. I wanted to see if I would be able to handle a clutch so I decided to take these eggs and give it a try. Without Matt's help and teachings I don't know that I would be as ready as I am for this. Between Matt and this forum I have learned so much and now I am super exited and nervous to grow this little one up and see where the adventure takes me next.
Again thank you
@Matt Vanilla Gorilla
and
@Teal Beauty
for putting up with all my messages and text messages. Also thanks to all the other wonderful people who have helped me along the way on this forum.
One more for the cutest thing in the world.
Thanks
Josh