I'm excited to announce the pending arrival of my second chameleon: Pickle Rick!
Pickle Rick's part of a Nosy Mitsio x Nosy Faly/Ambilobe cross locale breeding project titled "Tour of Madagascar" by Lisa over at Chronic Chameleon, and hatched on April 26th. The photos above are Rick at 7 weeks old, and he'll be coming home to me sometime in August.
I'm very excited for my little mystery boy to color up!!
Older clutch mate (4mo):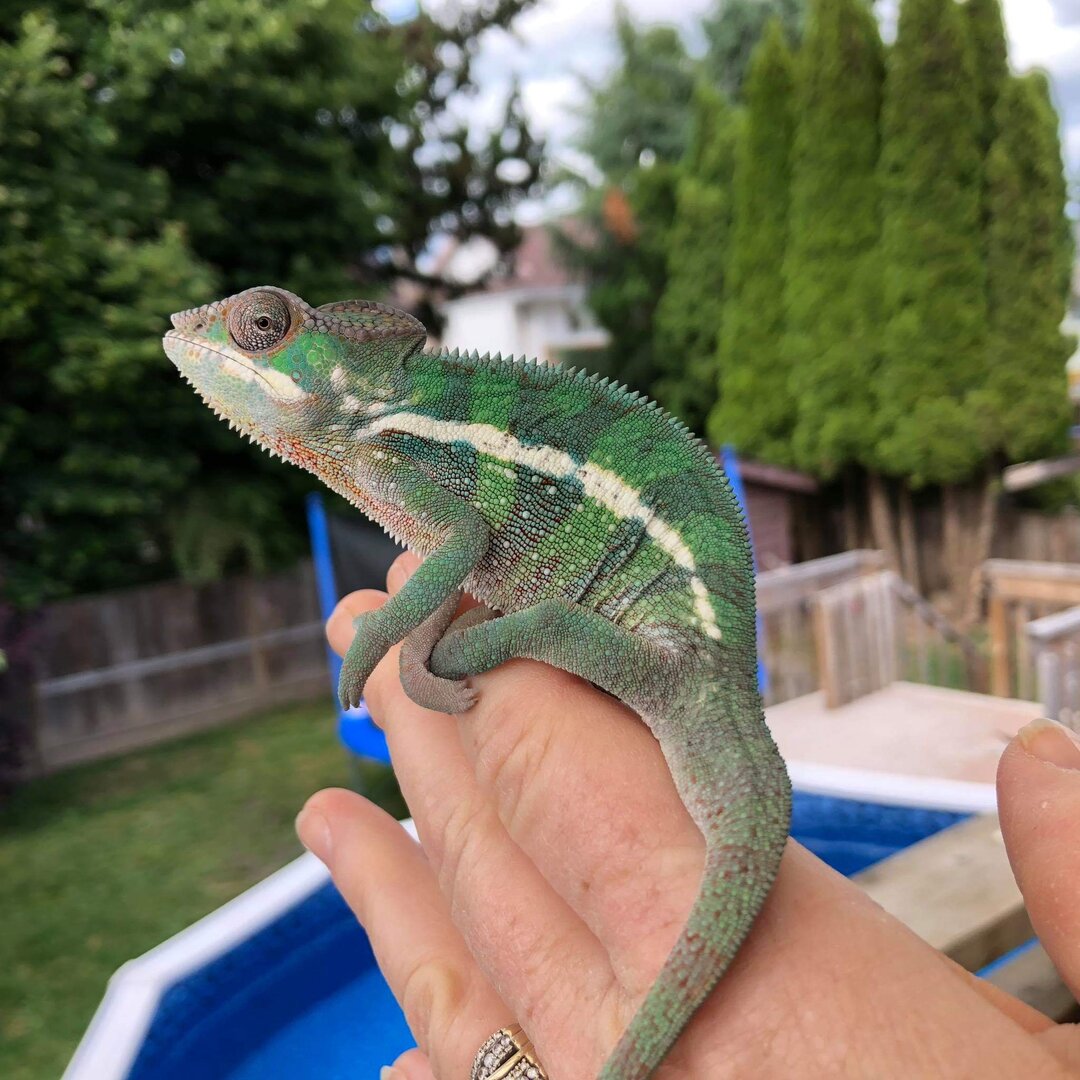 Sire (Nosy Mitsio):
Dam's brother (Nosy Faly/Ambilobe):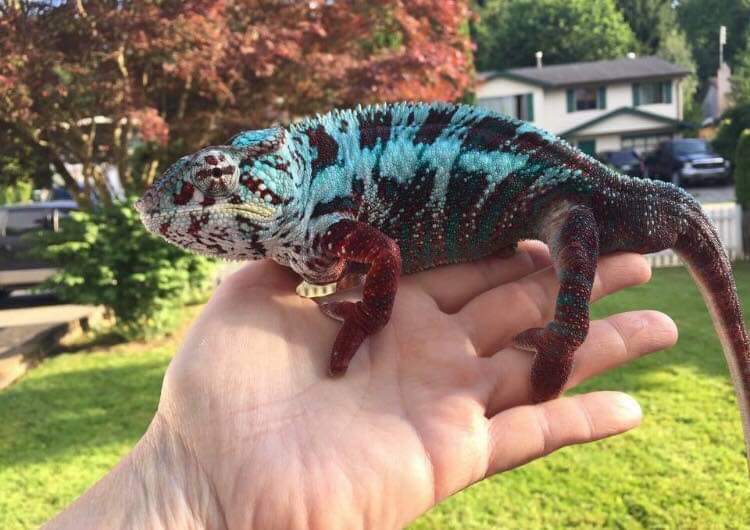 Grandsires (dam's side; Nosy Faly, YBBB Ambilobe):