Here's a quick look at my 'arts 'n craft' project tonight. I can't take all the credit for this as I got the idea from this great website
http://www.manducaproject.com/
I got a tubberwear container from the dollar store and cut a rather large slit in the top of and hot glued screen over it to allow airflow into the box. I then cut some plastic pvc screen that I use to build my enclosures with and shaped it to make a tray that sits off the bottom of the box by an inch or so. Ontop of this screen grating I put the food and the larger worms.
I raise the baby worms until they get to about an inch in length or so and start crowding each other in the supplied container they are shipped in. After they start getting rather large I move them into this box. Their waste falls below onto paper towels so the daily cleaning is rather simple. There is always a few worms that fall through and I pick them out and place them back up near their food when I do my daily cleaning.
My hornworms are days away from starting to pupate into their cocoons in which time I will remove them from this box and wrap them in paper towels and store them in a different container. I will keep my progress on rearing/breeding them updated on this thread so feel free to subscribe.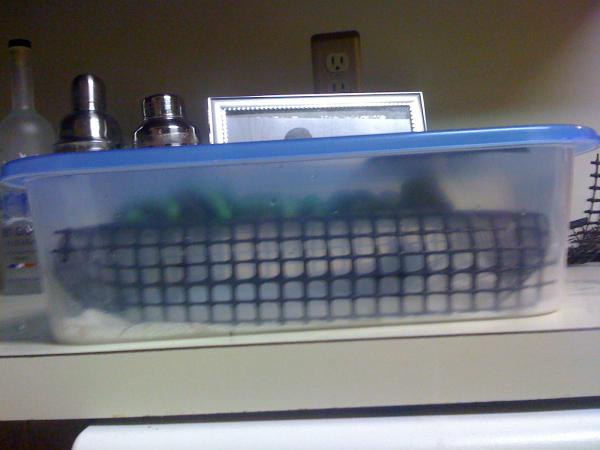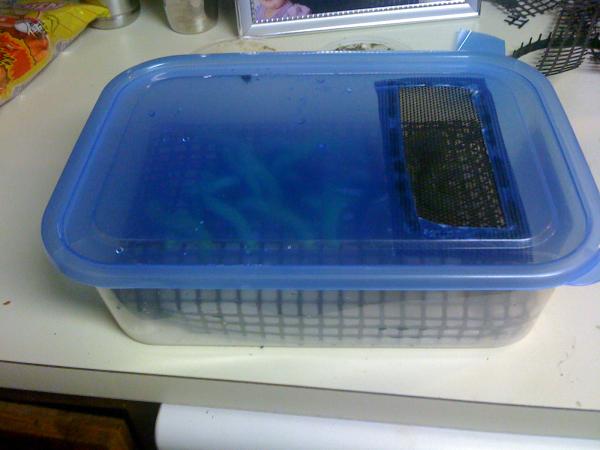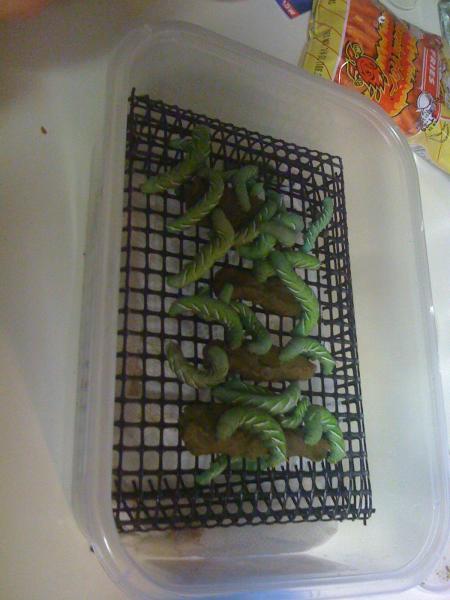 Last edited by a moderator: