EDIT: Price Drop- $650 for Everything. I really need to find him a home. I didn't put this in here earlier, but, my Mom passed away a few months ago so I am having to go back and forth between NM and AZ to help my Dad. I don't want to let him go, I have so much invested in him, but this is a have to situation.
Hi All,
It saddens me but I need to sell my Beautiful Ambanja Panther, DZ. I have wrestled over this for a while but it is what is best for him.
DZ is a Male Ambanja Panther DOH 2-17 to 2-27-2016
Included would be:
Dragonstrand Large Atrium Clear Sided Enclosure
with Drip Pan
48" Quad Light Fixture with timer and Moonlight LED
New Arcadia UVA/UVB (replaced in the last month)
4 Daylight Bulbs(Brand New)
Mistking Starter Kit with one spray nozzle inside Plus added Rain Dome
One of Nick's magnetic feeder cups
(The only thing needed would be a heat lamp, I am keeping the one I have)
Asking $800 for EVERYTHING. It would need to be a pick-up only as this much stuff would be too much to ship. Located just outside the Albuquerque, NM area.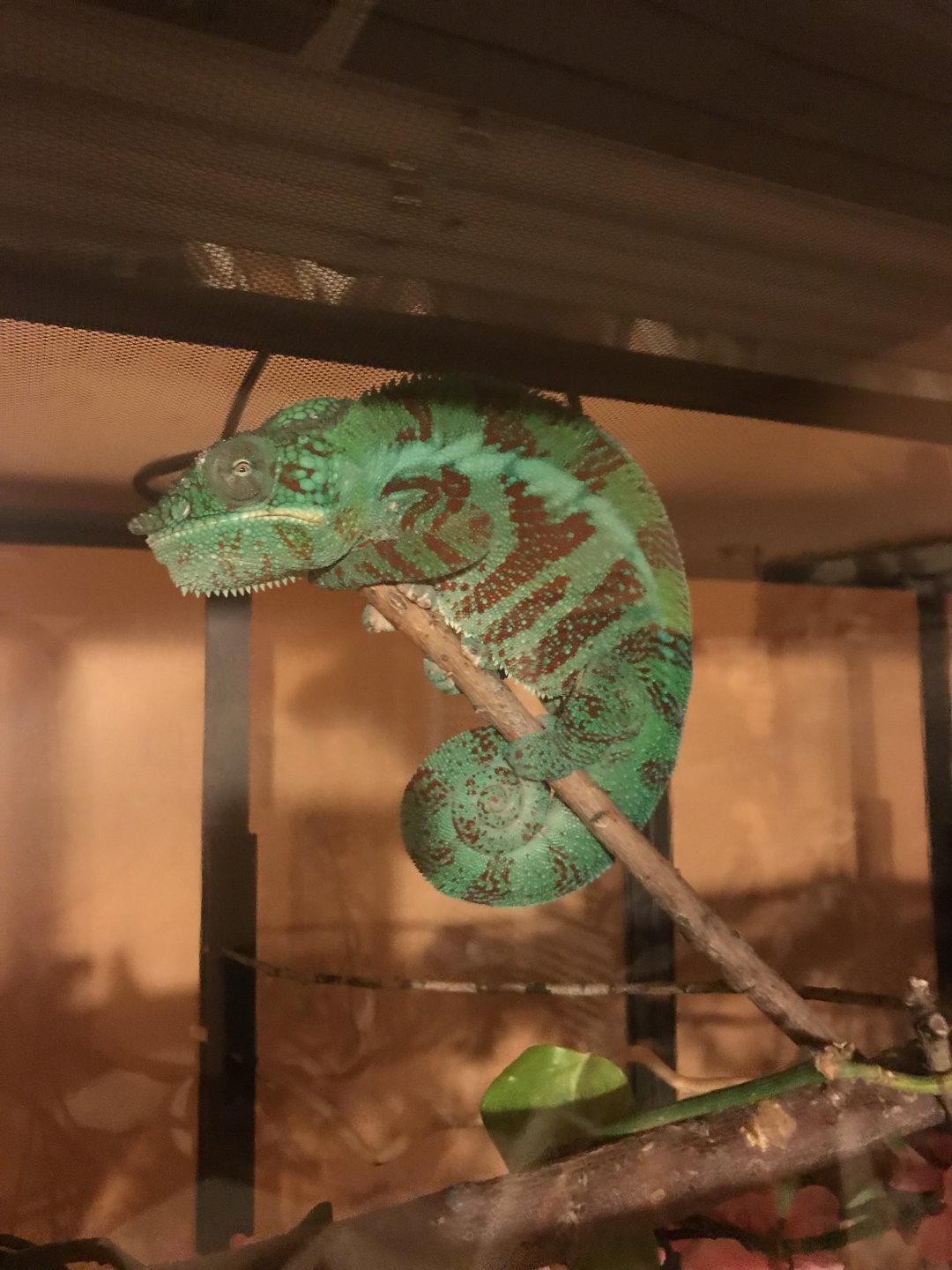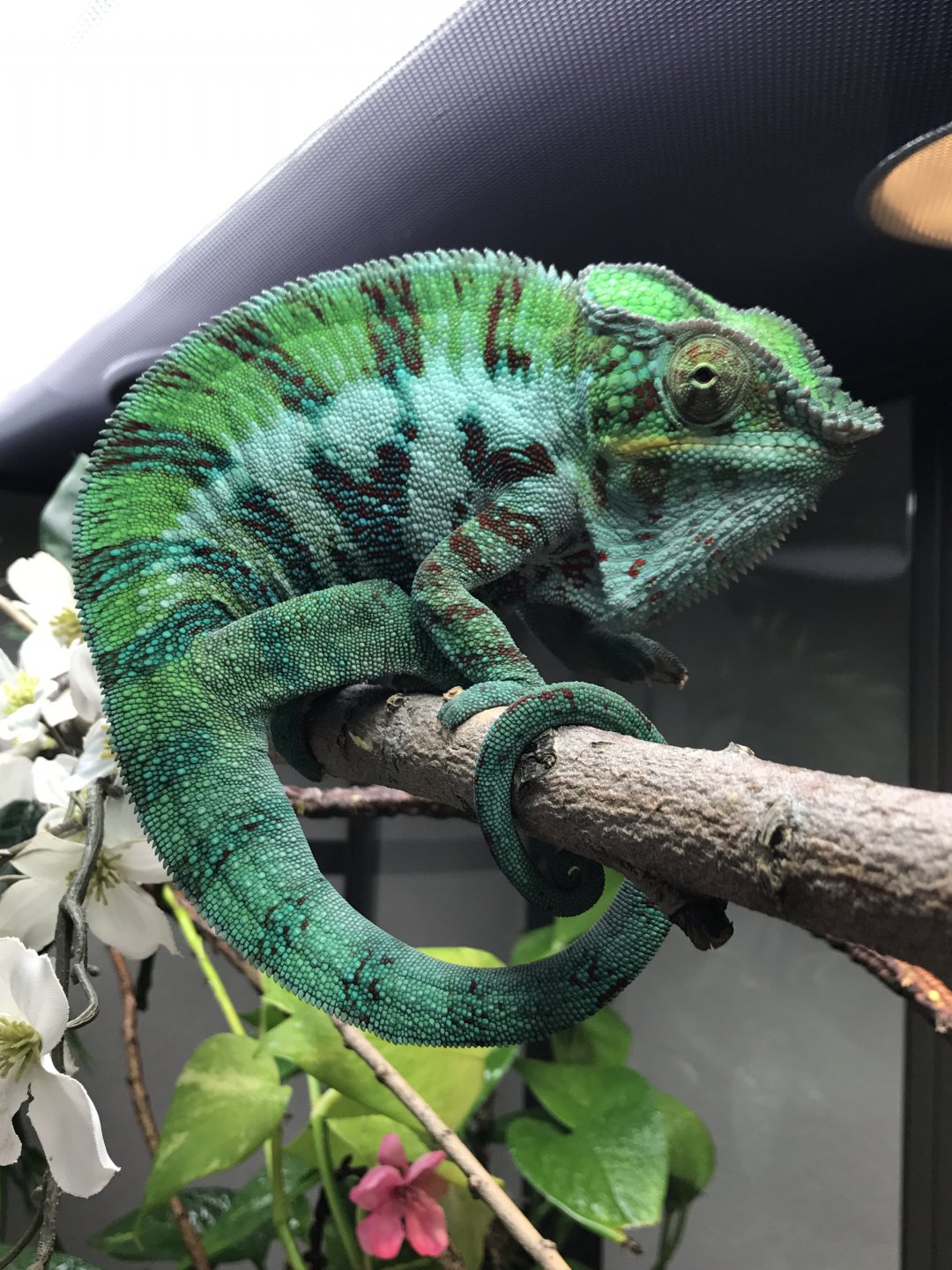 Last edited: