I'd like to start off by saying I'm 100% capable of caring for any of these animals. I have experience with Chams from the big guys down to the pygmys.
The absolute number 1 goal dream Pygmy is the rare and even more rarely available montane Pygmy chameleon
(Rhampholeon (Rhinodigitum) acuminatus)​
These guys are stunning,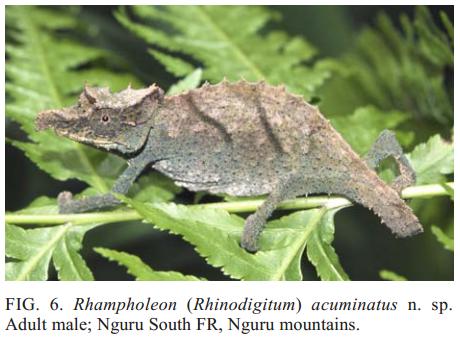 and rarely available on flchams.com I just made this account and am not sure if I have access to the classifieds yet. But I am willing to pay full price for these guys and looking for 4-5. So if you have a lead on these guys or possibly are selling some yourself please don't hesitate to drop me a line. I have money ready whenever. Also any specific care info for these guys would be awesome as I don't actually have the specifics.
If I cannot find these guys I will "settle" still Love them but settle for any Brookesia species. I currently have a line on some Brookesia therezieni. Before I pull the trigger on them I really want to broaden my search for the Montane
I'm going to go and purchase a 30ish gallon today and begin to deck it out for the future chams.
the plan is to spray foam the back and some of the sides to get the correct structure. Then after shaving and shaping the scape. Cover with non toxic silicon and glue coco husk to it all, false bottom including a very small, filtered water feature (I know it's been debated, some say possible repository issues/fungal, some say drowning. But I've learned to do it in such a way in the past with my bearded Pygmys that I know if done right it isn't harmful. Tank will be fully planted dart frog terrarium style and have an active culture of springtails and a small isopod species to keep it healthy as well as keep the chams healthy with zero fungus or droppings around. The tank will be huge and hopefully beautiful, I will have to wait to determine the types of climbing materials and how high/low to go with them depending on the species I go with.
Long story short due to college I've had to get rid of most of my animals, I plan to set up a Pygmy enclosure and you'll see another post from me here shortly discussing the other chameleon I plan to get am going to built it a new cage today as well.
If anyone has any leads on the montane pygmys (Rhampholeon (Rhinodigitum) acuminatus) please let me know. my past Pygmy enclosures were never truly planted but were done with fake plants. Beyond excited to setup this huge bioactive Pygmy enclosure and I hope you guys can help me out with some tips and advice (and maybe even a hookup on the dream species) sorry for the long winded post but thanks!