Hi cham fam! Got a question for those of you among us who have a reasonable grasp on plant lighting.
I have a pair of
HLG 65 LED boards
, and they're extremely bright (pictures dont really do it justice!). They also put out a fair bit of heat, and were cooking my canopy plants (and my cham!) when placed directly on the screen. I rigged up a PVC frame to suspend them from, and the temps are no longer a concern. My worry now is that there may not be enough light penetration for plants toward the bottom of the enclosure. I chose low-moderate light plants for my groundcover, but I want to make sure everything's squared away!
The boards are suspended just shy of 8 inches off of the screen, and the distance from the light to the very lowest plant is about 34 inches.

TL;DR - should I lower my plant lights, or will this work?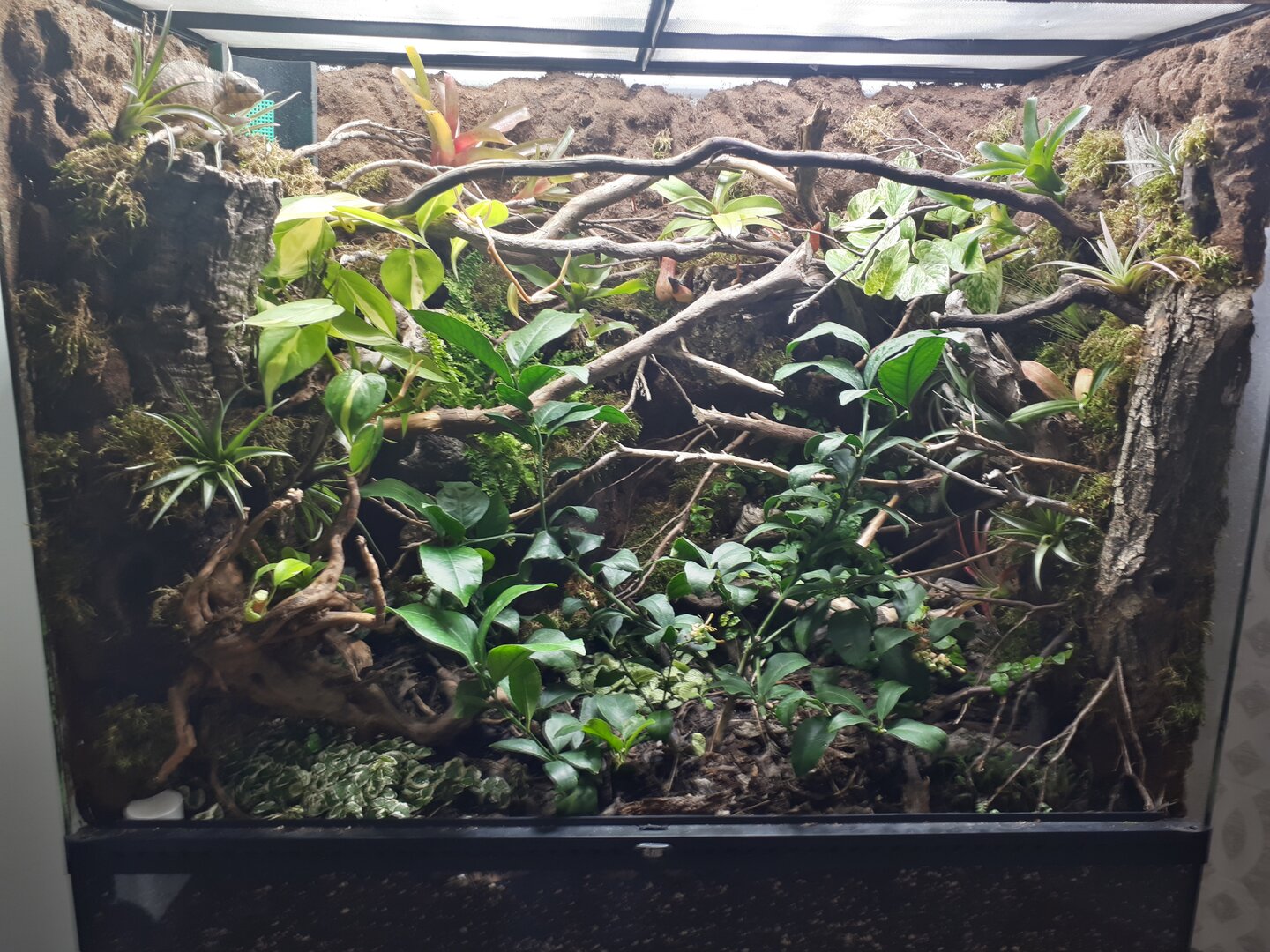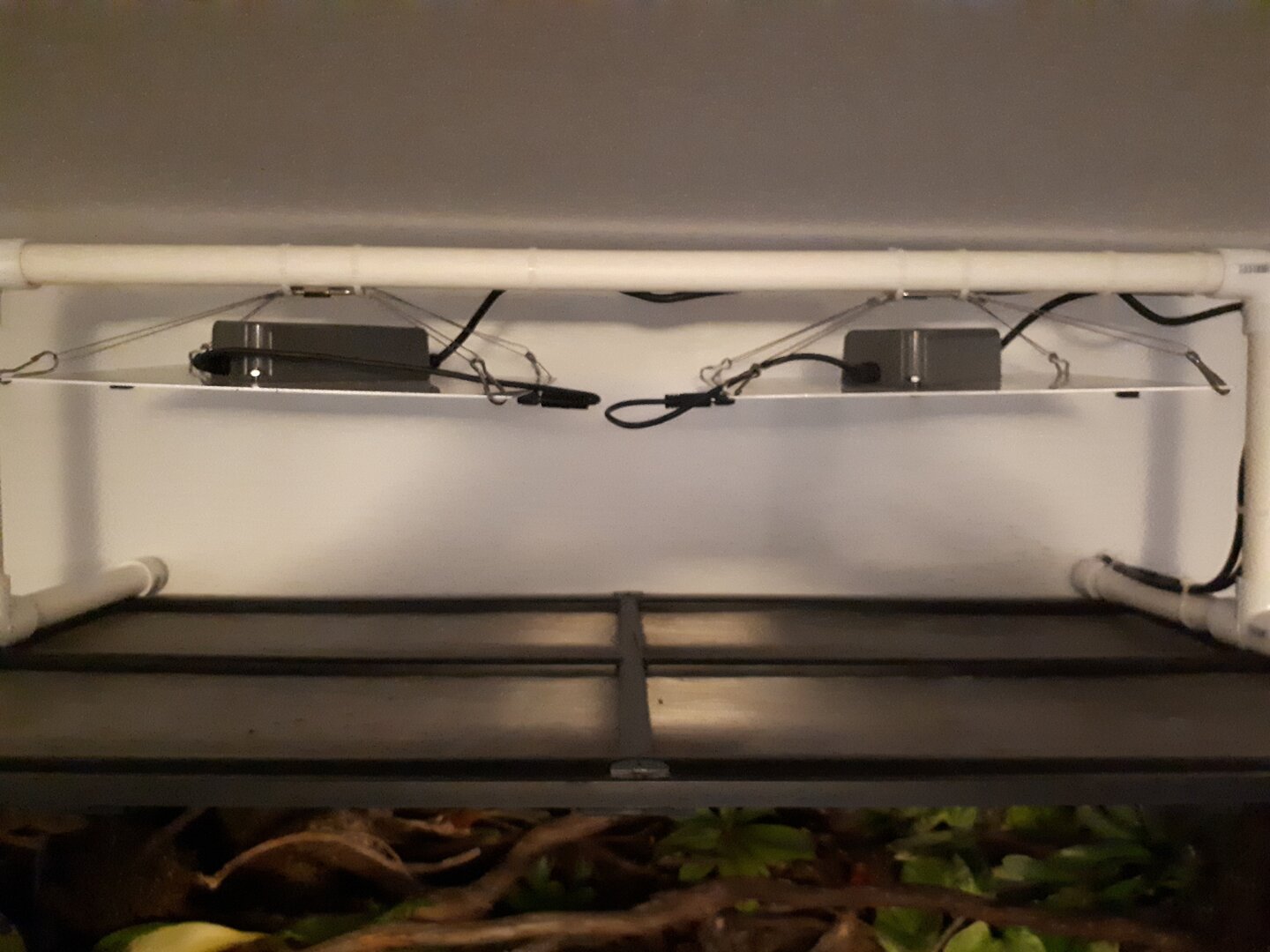 Currently no UVB; I'll be picking it up within the next few days.