I hope everyone here is doing well, and I appreciate those of you who have checked up on me! It's been a tough couple months, but things are slowly getting better again.
Been awhile since I've updated, so I thought I'd stop by! Circumstances have me staying with my mother for the time being, and I've brought all the critters with me. I was unable to bring my large glass enclosures for the reptiles, so my veiled lady and crested gecko are in temporary set ups. Kismet isn't terribly pleased with her downgrade, but is adjusting. On the plus side, she DOES have access to a number of great free ranging opportunities outside, and practically unlimited wild bugs! Little lady's about 8 months old, now, and looking good. No real signs of receptive colors yet!
Kismet on the fruit trees out front: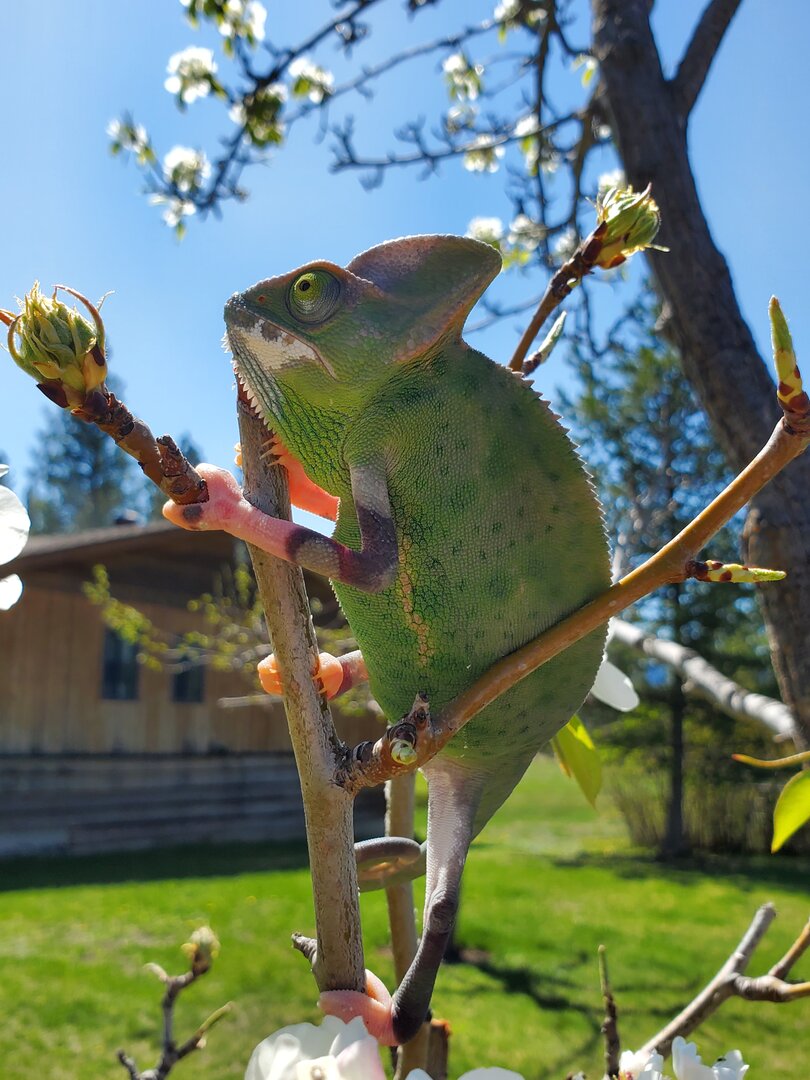 She's getting all sorts of spots on her "mittens", now! And I just adore the shape of her casque. She's all sass all the time, but she never does more than bluff at me.
I modified a chameleon kit as a temporary enclosure. Unfortunately, my original 16x16x30 wasn't secured properly in the back of the vehicle and took a dive on the road! ?‍
Had to pick up a new kit a town over, and I also picked up some (vinyl?) lattice to line the inside and shower curtains for the outside. It's bioactive, but doesn't currently have live plants. Thankfully Kiz isn't a big veggie girl, though I'm monitoring her closely in case she decides that the silk plants might be tasty! When I eventually return home, this will become her outdoor/porch enclosure for unsupervised time in the sun
Can you find her? ?? (terrible picture quality! I'll have to take some better ones)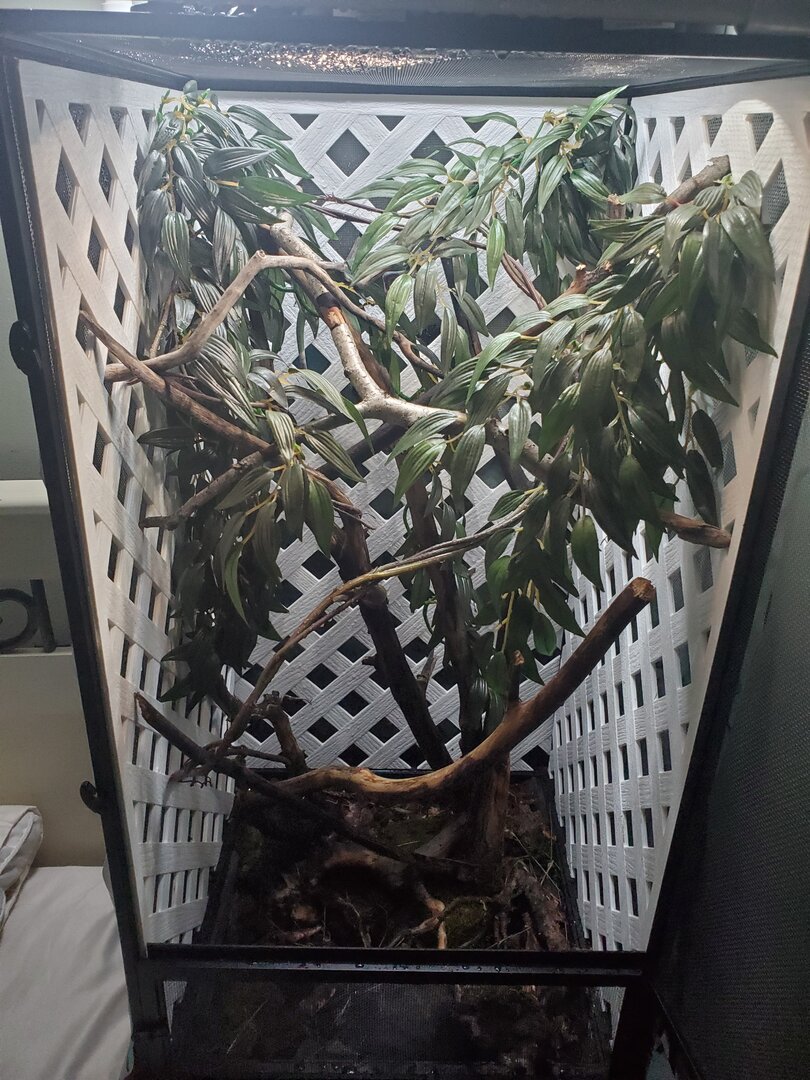 Initial set up, before I worked more on the interior.