Hi I am new to the site, first time posting a thread. I have been reading and taking notes on all the good advice that is given on here.
Anyway, on to my problem. I bought a Jackson 4 days ago from PetSmart. I am not sure of her age (if you can help with that too that would be great) but she was fine when I put her in her new home, but later that night she looked to be dropping eggs?? Now at the time I did not know that she gives birth to live babies so I took pictures and went to the PetSmart the next morning. They said that that was what it looked like to them as well. Just to keep an eye on here and up her supplements and food.
Well after going back home, I did a little more research on this type of cham and found that they had live babies. I called the PetSmart back and told them this they said I could bring her back. They would take her to their vet and have her checked and treated if needed then I could buy her back. In the mean time her eating slowed and she was not looking good.
They had me call their vet for advice to see what he thought I should do. Sent him the pictures as well and he never called me back. Called again and got the on call doctor she said that he would call me in the morning because he was the only one to take care of Chams. Next morning still no call, at noon I call them back again, he says that he has never see the like and will have to confer with a friend of his who is a specialist.
In the mean time last night her eating has picked back up and she is drinking water. She seems to be doing well now.
Today is the 4th day and I still have not received any contact from them to advise me what I should do for her.
My dilemma now what to do, she is such a sweet little thing. I have 10 days left to decide to keep her and do what I can and hope for the best or take her back. She is doing better today ??? Advice please and any information.
posting the pictures I sent to the Vet.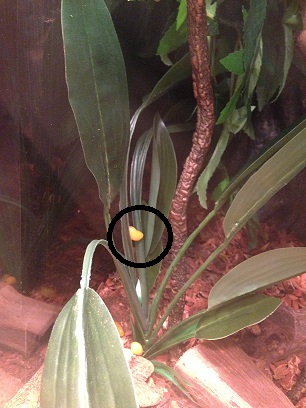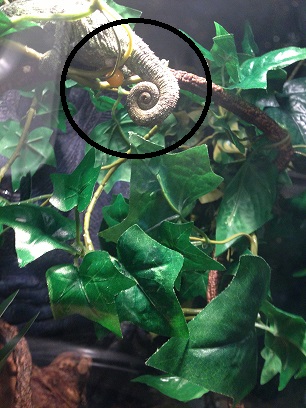 Sorry for the long post. The last one is form last night when she started feeling better and eating. Still a little upset though by her colors today she is green No black and looking at me as I type this. lol