I took some pics of my chams today and thought I'd share.
Here's my female T. cristatus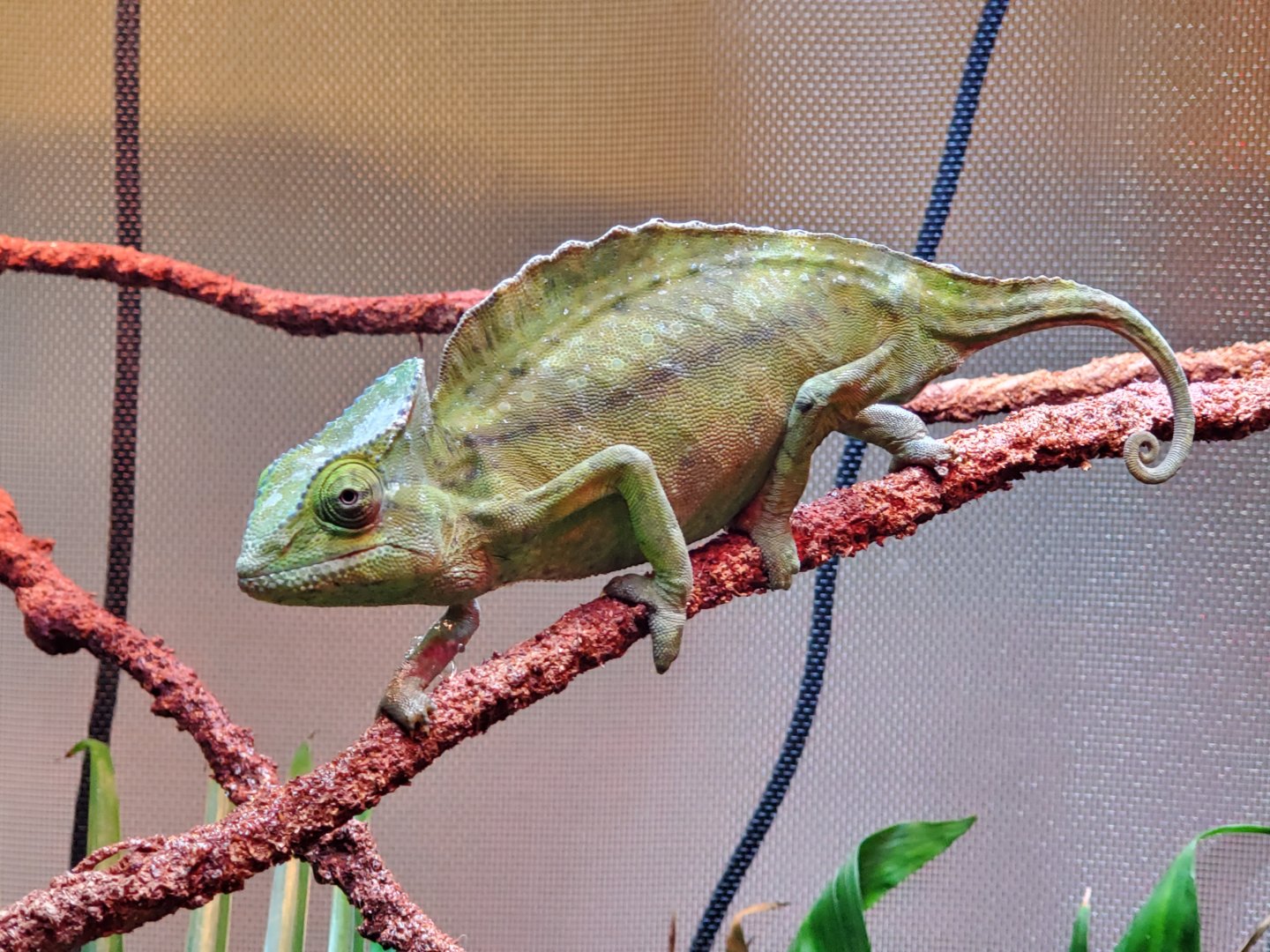 Here's the male
He's pretty shy, so this is the view I have of him most of the time
And here's my female C. brevicorne, Giwa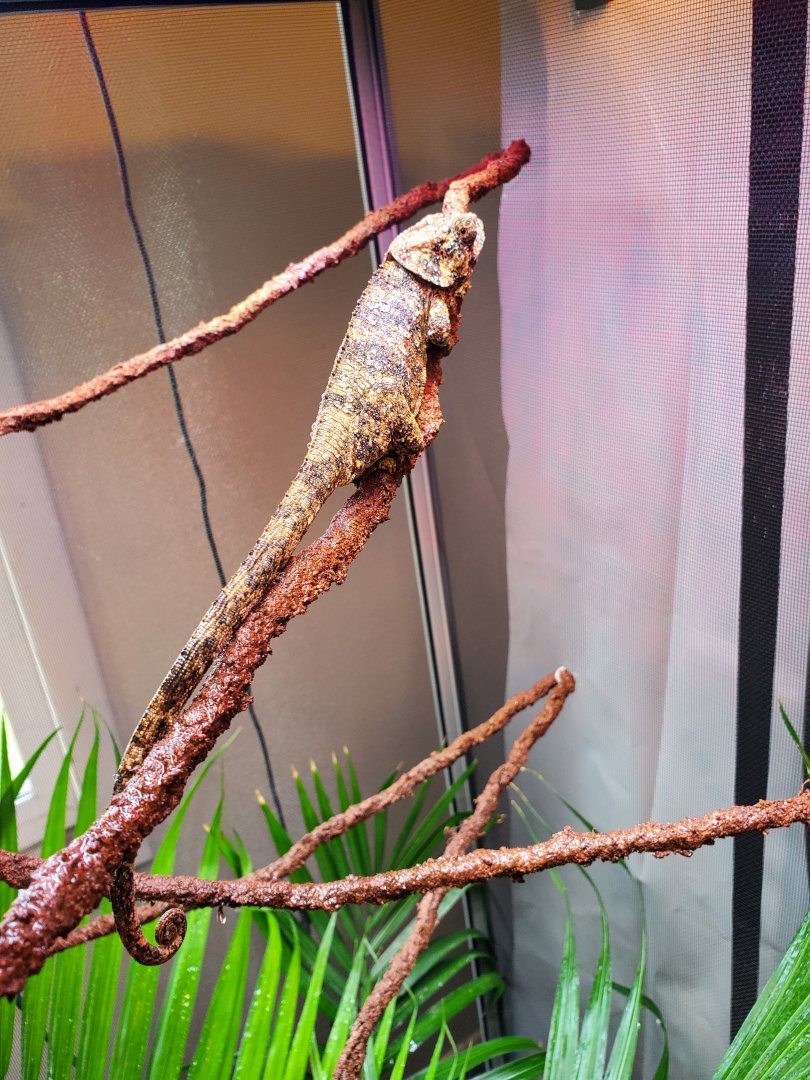 Unfortunately, my male brevicorne died on June 2nd. He wasn't looking good and hadn't eaten in about a week, so I set up a vet appointment, but he died the next day. Giwa's doing great, though.