To think I had to be talked into taking Kali! This little cutie patootie is just phenomenal and every single day she brings me joy. Every day she has a different look and each is more beautiful than the last. I can't understand those who think female panthers aren't colorful or exciting enough. The stunning ladies are well worth every bit of anxiety we get over the whole egg laying process.
This is this morning's ensemble - peachy belly, pink sides and purple top and cheeks. Simply gorgeous! 🥰 **I believe she is probably receptive as she is quite restless.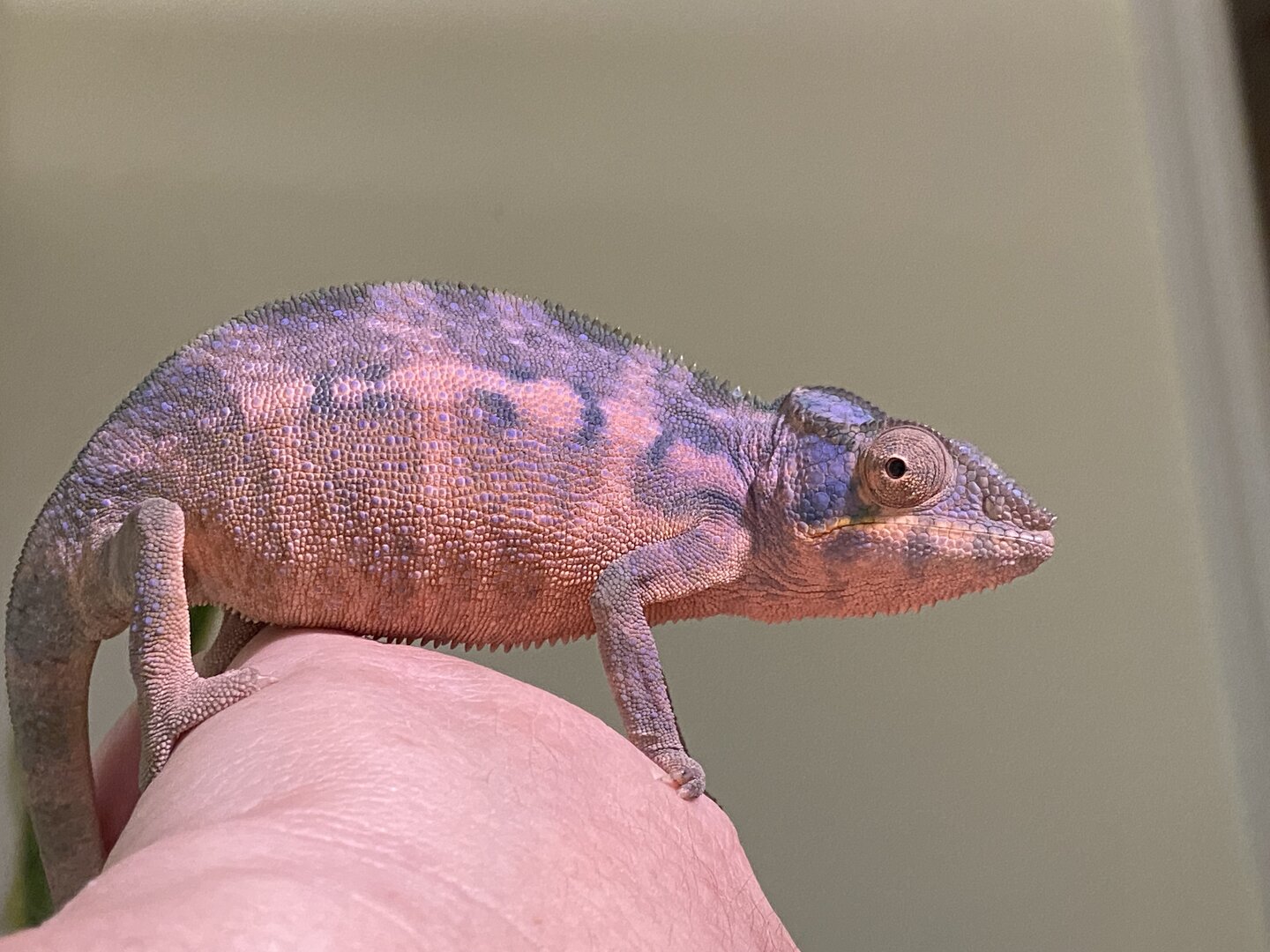 A couple of days ago I thought she couldn't have been any more beautiful with this look.
A few weeks ago she was a lovely lady in red (and orange and cocoa color).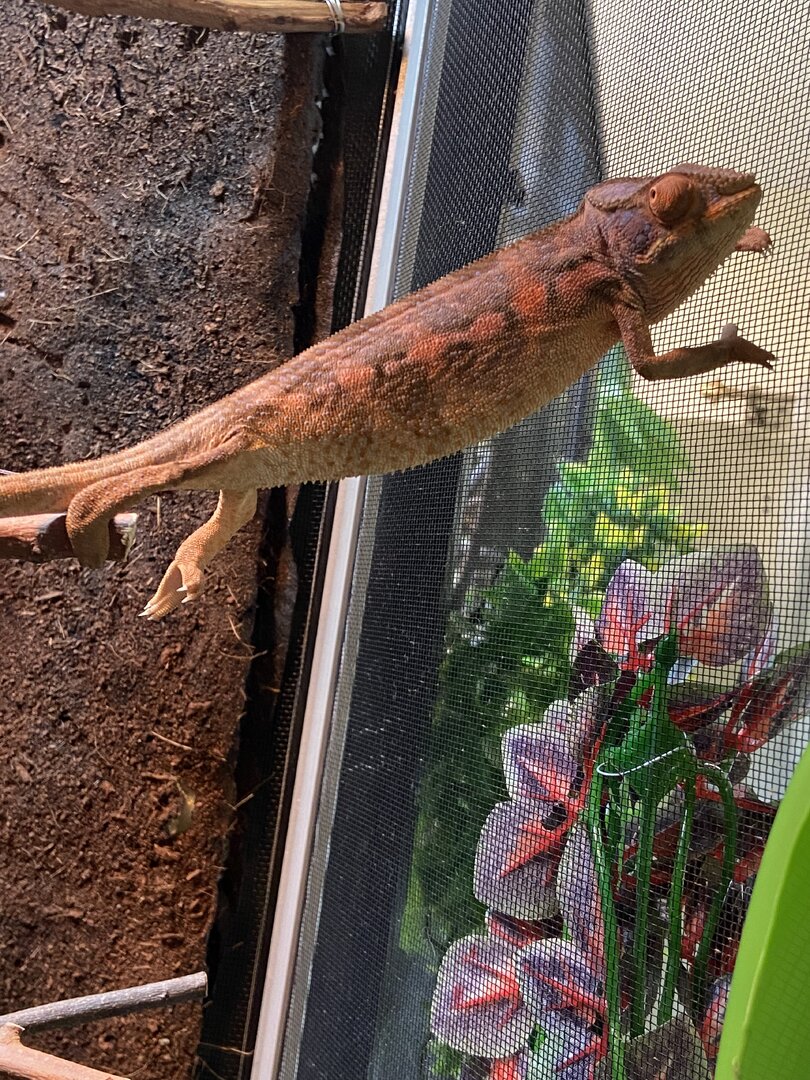 And all of her many other looks and colors. Always a surprise what colors she'll be wearing.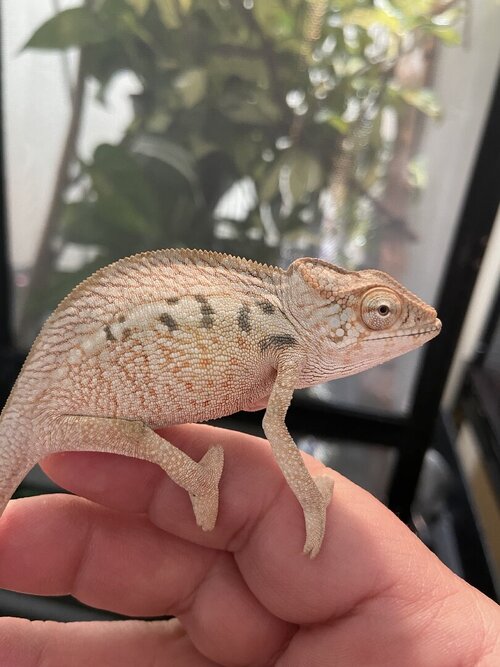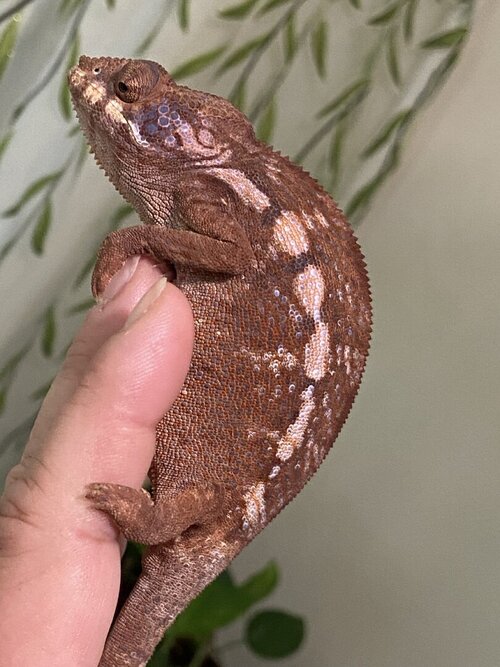 …and I just learned that there is a limit of 10 pics that can be attached to one post. 😂