Hello Chameleon Forums,
Meet Trolli, my five-month-old Ambilobe Panther Chameleon from local SF Bay Area breeder Highlighter Chameleons.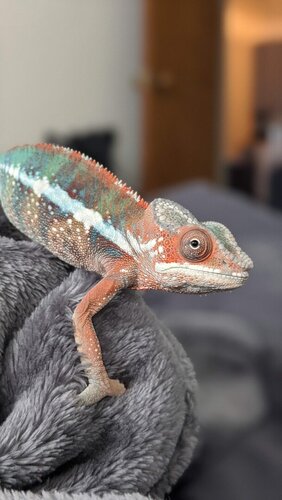 When I bought him, I got a standard cage and the MistKing Starter Misting System. I was really excited to set up my MistKing but immediately the process became much harder than I thought. The MistKing pump requires a water reservoir with a 1/4" tubing bulk-head connection to pump water from the reservoir. The only tool MistKing gives you is this
plastic bulkhead connector
piece that you, yourself have to install by drilling a hole in a bucket. Then you have to tighten a PLASTIC SCREW ?‍
?‍
?‍
so that it creates a seal on the round bucket from both sides. HORRIBLE DESIGN!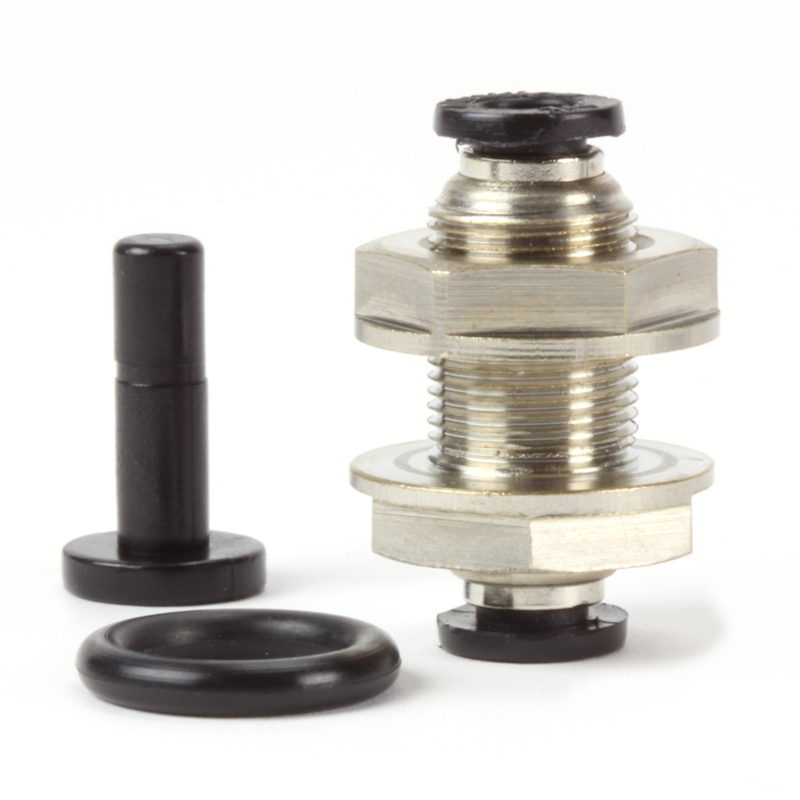 MistKing why
??? I drilled the hole perfectly with the right size drill bit, screwed down tight the bulkhead adaptor to the bucket, filled it up with water, and it started leaking everywhere!!!! I then tried superglue, sealant EVERYTHING, and I couldn't get it to seal. When I would tighten it more, eventually it would strip then go back to the starting point because the plastic couldn't hold tight enough under the water pressure of 2 gallons LOL. Super frustrating experience when I just wanted my chameleon to have a healthy habitat.
I ended up ordering MistKings metal
1/4 bulkhead adaptor
but by this time I was so upset that I basically just spent $10 + $15 S/H from Canada, which took over a week to get here, for an adaptor that should have come standard with the MistKing setup. Big thumbs down ?????
By that time I was so frustrated that I would have to go buy a new bucket, deal with all this hassle of drilling the hole etc . . . . that I started researching if there were any bulkhead water containers that were compatible with a 1/4" hose.
Let me tell you, it was super hard to find actually! I didn't think I was going to find anything but then found this brand Eshopps that sells a 2 gallon with a 1/4" fitting. I found it on Amazon actually and it's wasn't cheap at $70, but I took the hit because it looked perfect from the photos. Not only does the container have curb appeal, it even has a water level indicator on the side! Super helpful. The amount of water lasts around a week which is perfect for Trolli. When I refill the water, I simply use my Vitamix blender to transfer water from the sink the container across my house (kinda like a watering can).
My only complaint is there are holes at the top of the container for mounting to the wall where water
could
drip out if it's overfilled. It's a minor inconvenience that some duck-tape can fix, but overall, this bulkhead is a great product I'm super happy with it for not having to deal with the hassle. Plus it looks way better than a plastic bucket would in my apartment.
I hope this post helps anyone looking to have a nice MistKing setup for their chameleon.
Regards,
Jordan