Introducing Coco, a beautiful and really friendly 18 months old male Ambilobe panther.
Coco is an holdback, I was initially keeping him to breed as he is the shark of its clutch, really huge for an Ambilobe.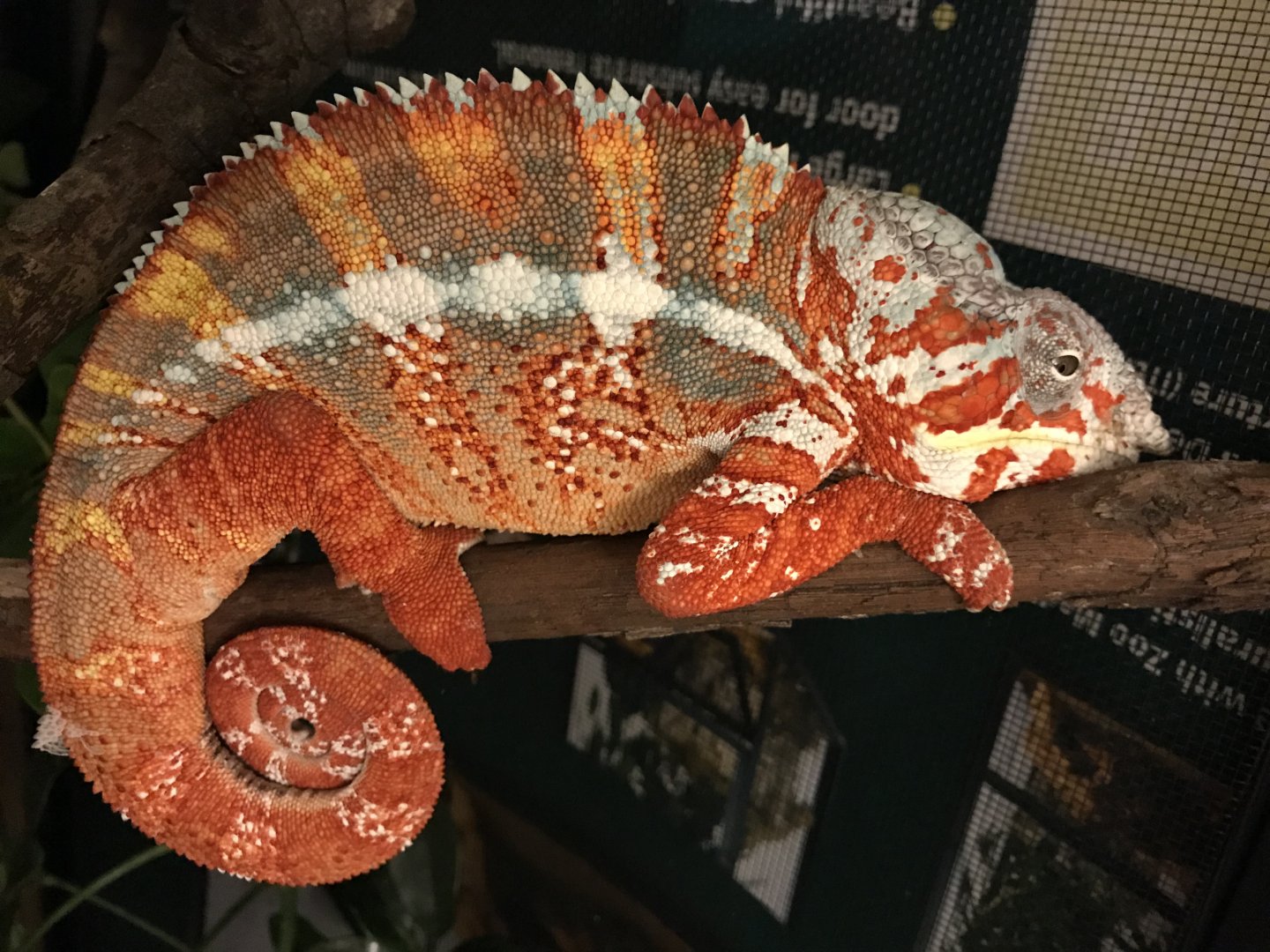 He looks really nice all the time and is amazing when he turns on fire. I LOVE the contrast of whites he has.
Because I was keeping him as an holdback, I spent a lots of time making him a friendly chameleon and he really is as you can see on this video.
I keep him in a terrarium but he loves to walk around the apartment when I let him go. If he sees you while doing that, he comes to you just like a dog! He is by far my most tamed chameleon.
He eats everything: Dubia, Madagascar hissers, criquets, hornworms, super worms… you will not have any problem with that. I always gutload the preys and supplement them also.
I think he will be a great pet and/or a great breeder.
I sell him for 290 dollars only as I want to make room in my living room! You can pick it up in Raleigh, NC or I can ship him at your charge.
Feel free to contact me if you have any question.
Sesny