Female Veiled: Almost 2 years old. Will eat anything that moves. She comes from a breeder here in Indiana. Very healthy and perfect in every way. She is a little shy but hand feeds and can be handled.
Price: $50 Plus shipping
Male Veiled: Hatched at the beginning of January. Since he emerged from the egg. It appears that the tips of his hemipenes stick out. They do not dry out and stay soft and nimble. I wondered if this was going to cause issues but so far everything seems to be going good considering this defect. He is growing a little slow but healthy otherwise.
Price: I'm offering him free to a active forum member. Just cover shipping.
Non active member $25 plus shipping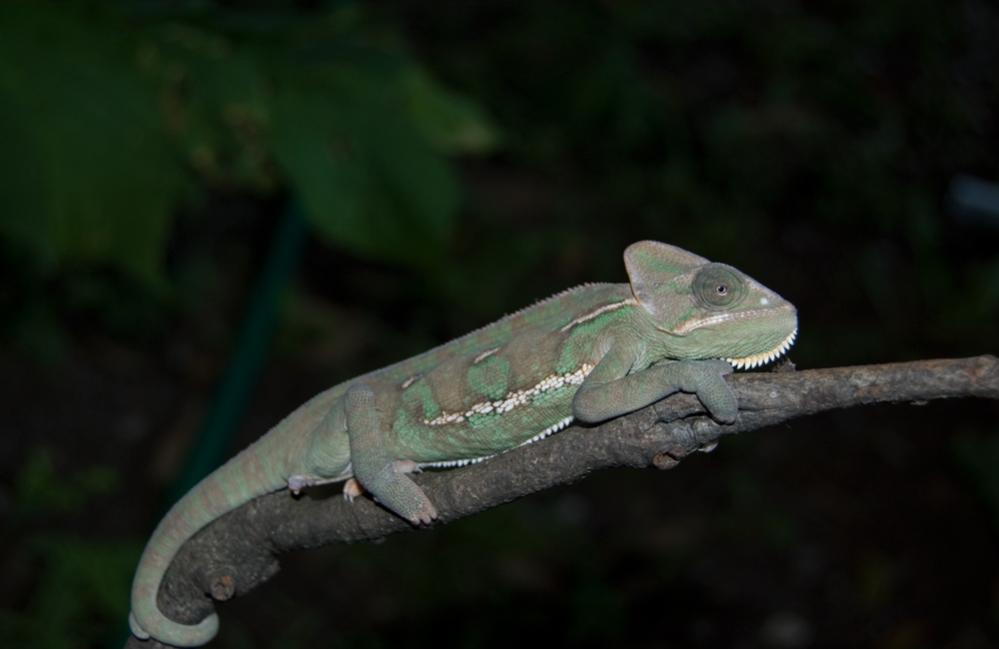 1.1 Oustaleti (Only sold together): 1 year old. Both in good health. Love crickets. The male lost his left foot at a couple months of age to an accident. It has healed over and he still uses the limb as if it has a foot.
Price: $150 plus shipping