Starting a basement finish soon so I must pause my chameleon hobby for a bit. Looking to sell my 2 year old adult pair, male from Kammerflage, unrelated female from Samuel in Florida.
Pair was bred early in 2021. Had hatchlings in March and May of 2022. Have two young females and one young male to sell as well.
Asking $325 plus shipping for adult pair. Asking $100 plus shipping cost for either of the two young females, and $125 for the male.
Will ship via SYR.
Please PM with any questions. Can get pics of the second young female upon request.
Adult male...
Adult female...
Young female, bred/raised by me, approx 8 months old...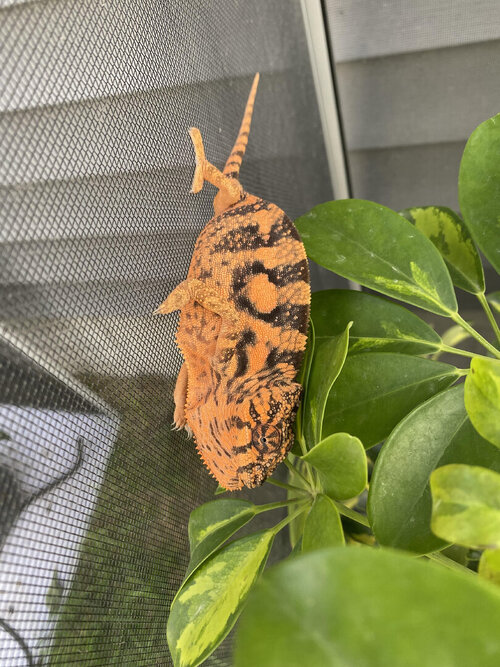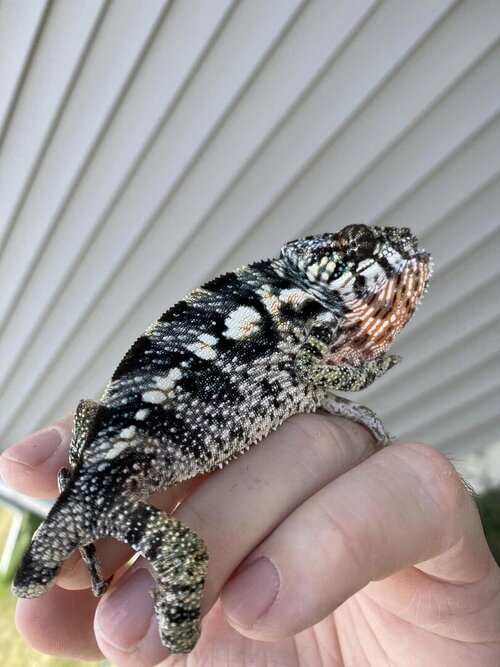 Young male, bred/raised by me, approx 6.5 months old...