Just can´t believe it, it was way too soon and too sudden. We´re devastated, heartbroken and completely confused. The horror stories you read on the forums happened to us as well, being alive and no indicator till suddenly retracting her eyes and slipping away from us. It´s just unbelievable how these things happen to them.
A brief history about Cher´s last weeks. Cher started to show receptive colors around the first week of March and this went on with restless behavior and everything what comes to it. This was her first clutch and as I witnessed this with Bella, this can be hard for them the first time. By the beginning of May, she still didn´t show any digging behavior and that was when I started to get restless. She never went to the bottom of her bioactive enclosure. By the time she started hiding and not basking I knew she was getting close, same as Bella´s first time. When she started to loosing interest in eating two weeks ago, I knew it was becoming critical and I made a rigorous decision, I swapped Neo and Cher from enclosure, because Neo´s enclosure has more foliage and hide outs at the bottom (and this was pure intuition). The next morning Cher went directly down to the bottom and we hadn´t seen her all day, that´s when we started to get a good feeling. In the evening just after lights went out, she sat all covered in dirt back up on the branch. And in the morning she was basking all wrinkled, skinny and covered in dirt. So later that day I swapped her back gave her a good long drink and lots of yummy, which she ate and drank, this was the 20th of May. I could see she was a bit dehydrated, and therefore I added the dripper for her, which she also used several days.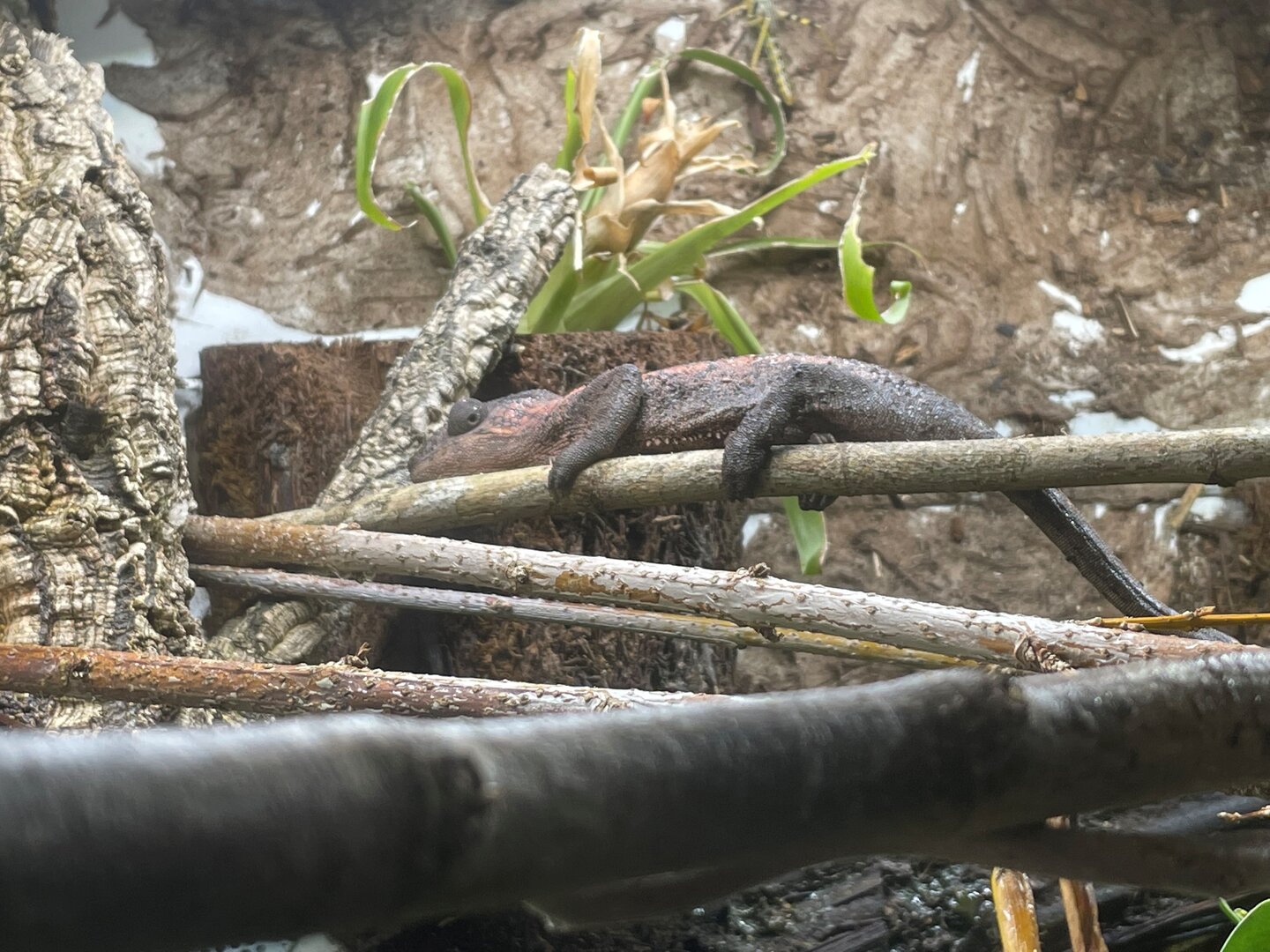 As the days past she ate and drank normal, only her `gravid colors´ stayed (the black and pink). She did her normal routine and I even had put her in the olive tree outside for some fresh sun, which she enjoyed for hours. Then something happened which I noticed, after her last time outside, she didn´t bask anymore under the heat and UVB light and stayed underneath the led plant light. Therefore, she stayed dulled in color. I imaged that maybe because of the bright sunlight outside, she now was confused and choice the brightest light in her enclosure. This went on for the last week, but she was still eating and drinking and active. Then the last 2 days I noticed she was regularly closing her left eye, that´s what made thinking about a vit A deficiency or multivit overdosing. Have seen this with my Veiled and Jackson sometime, after giving them Respashy Calcium Plus (which I stopped using). And normally this goes away within 1 á 2 days. Monday she didn´t show interest in food, which made worried a bit and knew that maybe a vet appointment was needed within the following days. Then when I came home yesterday from work, I found her high in the enclosure not basking and with her eyes shut. When I took her out of the enclosure to check her, she had full grip and power, however she all the sudden grabbed her back leg with her tail and she laid down on a side on my hand, her colors where normal and no sunken eyes. Then I put her under the UVB and heat light and that´s when she suddenly rapidly declined. Retracted her eyes and saw her heavily breathing, colors stayed normal and 2 hours later she hang on her tail from the branch. This is when I tried to take her off, but she still had a firm tail grip. Eventually, I managed to get her of and laid her on a towel, to slowly slip away comfortly. She passed away this morning, but still has the most beautiful colors…….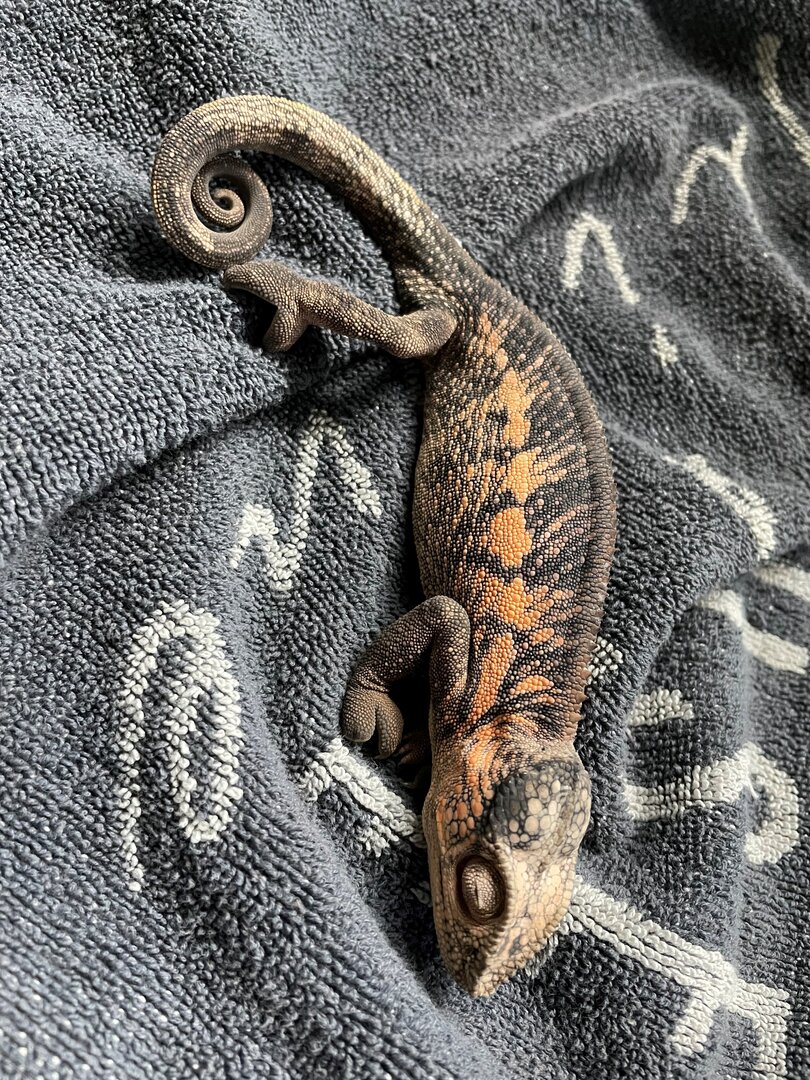 I´m confused and just don´t know what happened. Did she maybe retain an egg or some eggs? Was she already sick and the eggs laying was too much for her to recover from?
Fact is she was too young to go and we love her so much for the 5 months she was with us, R.I.P. my beautiful girl, we´ll mis your vail attitude
Last edited: