hi so i'm in a really complicated situation because i just moved a few hours north and a few days after i got here my jackson appeared to be getting some sort of respretory infection.
we had to be in the car for about six hours, I kept the car at 70 to 75° the whole time
she also had to be in a smaller cage and in a colder house. her nighttime temp used to be about 70-75 at my old house and here it's more like 60.
I know that they're supposed to have a temperature drop at night, so I assumed that change would be good.
but I'm assuming all of this stressed her out and led to her respiratory infection.
her eyes have been sunken in, she has appeared weak, her tail isn't coiling properly, and she has her eyes shut often.
last night she was opening her mouth to gasp for air as well.
looking to go to the vet asap for antibiotics.
another good thing to know about her is that she gave birth about a year ago.
she was skinny right after she had the babies but since then she's gotten round again so i'm not sure if she's in the early stages of pregnancy or how that would effect her other than lower levels of calcium.
also not sure if the antibiotics will effect the babies ?
cage: 14x14x18
lights: 75 watt automatic bulb with thermostat keeps basking spot at 80
T5 uvb
water: hand misting 3-5 times per day
(automatic mister is with her big cage)
feeding: mostly crickets gutloaded with carrots and calcium cricket food.
also some horned worms
calcium no d3 almost every feeding
calcium with d3 every week or 2
multivitamin monthly
she also started having one little spot on her back that's staying green? not sure if that means anything. you can see it in th last pic.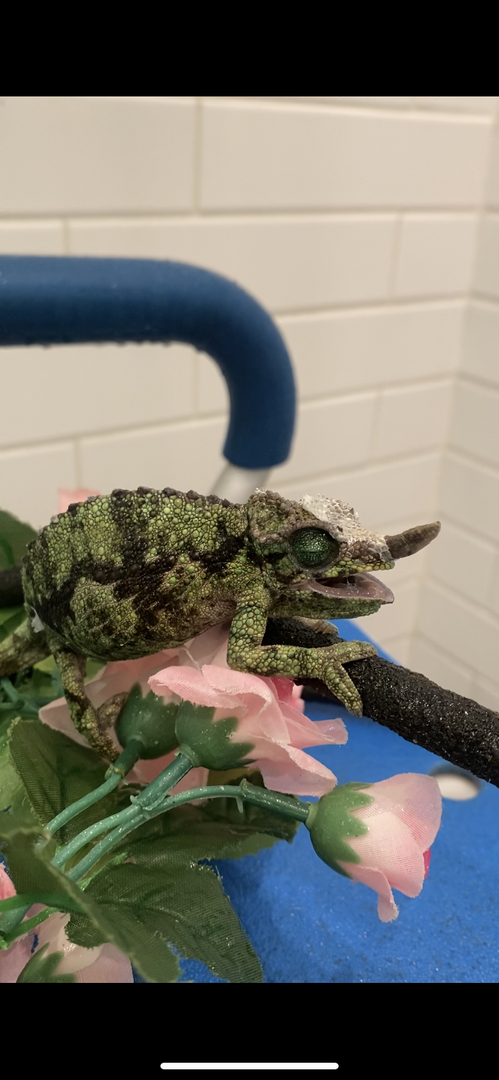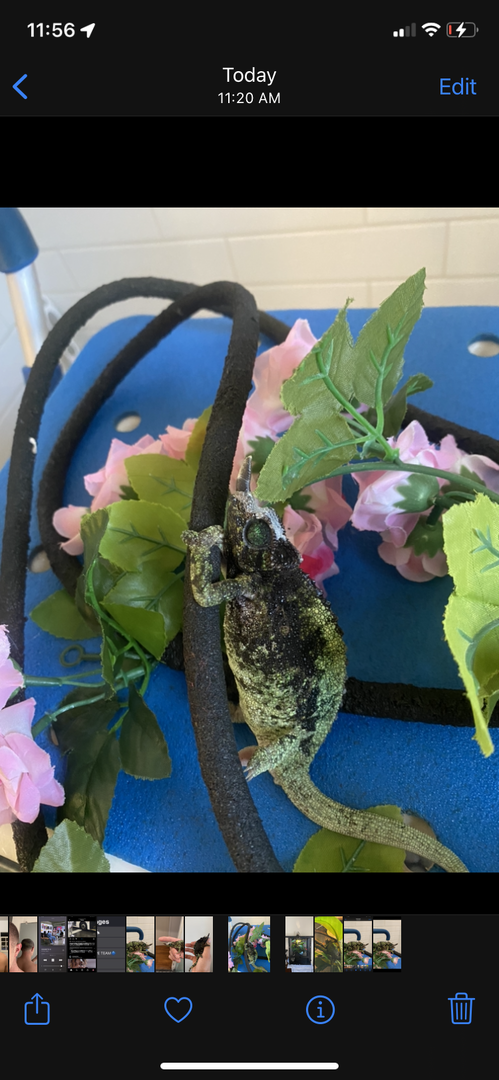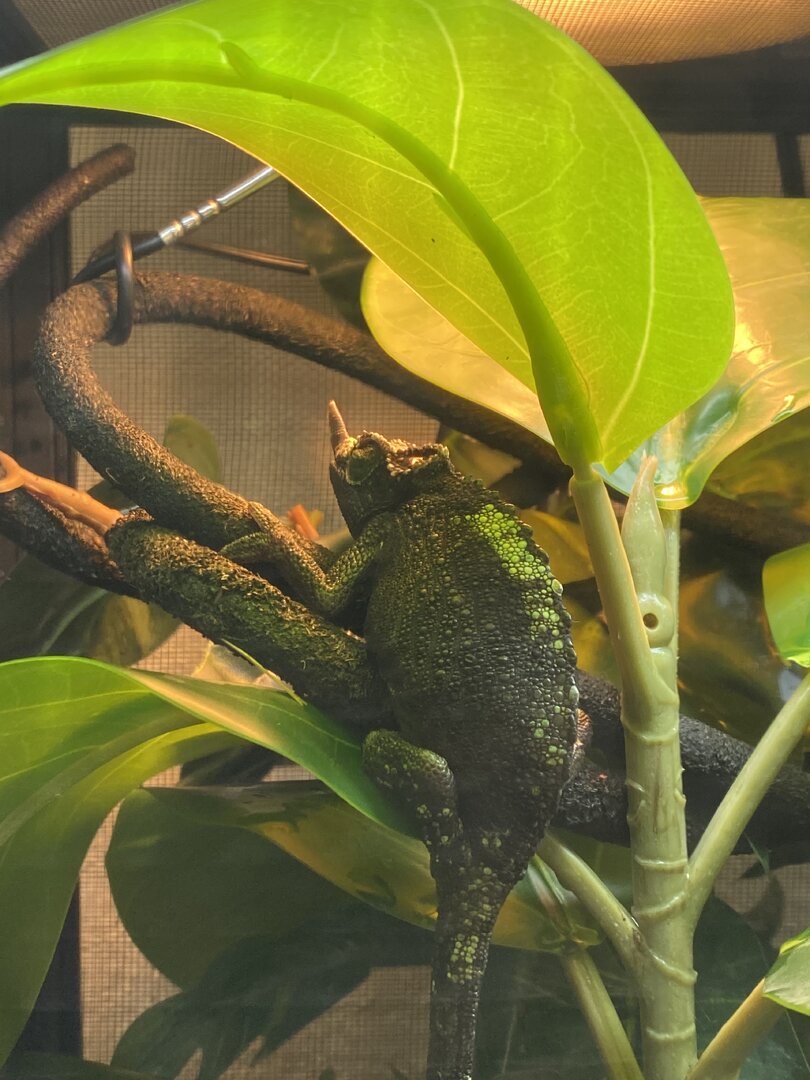 please let me know anything i can do to help her.