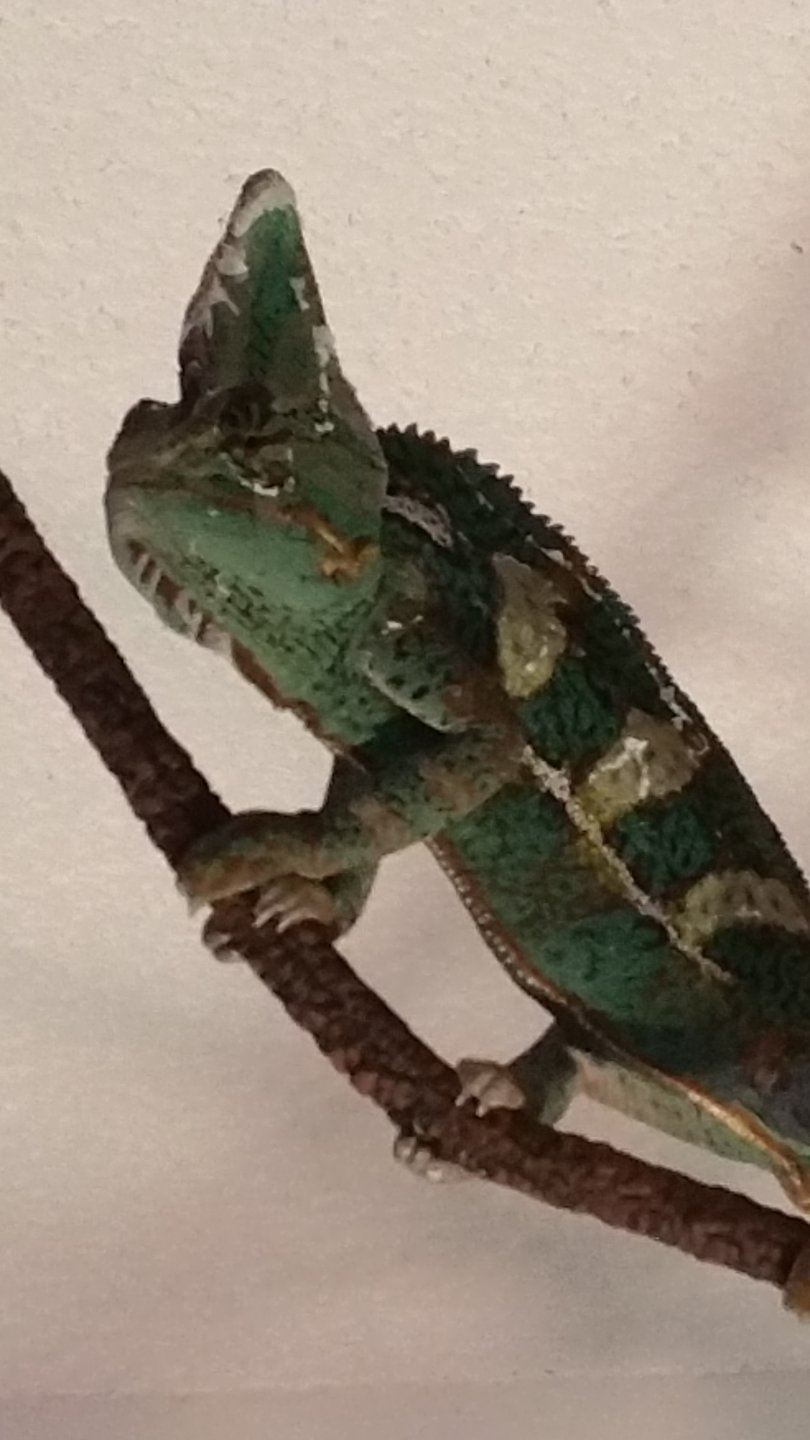 This is my 3 year old veiled Vincent. He's my trouble maker, always plotting on how to get off the free range to terrorize everyone else...
My 1 1/2 year old female Luna after laying. She has had gular edema and is under a vet's care.
This is my 3 1/2 year old Ambilobe boy Zeke. He has the sweetest, most mellow temperament of any chameleon I have ever seen.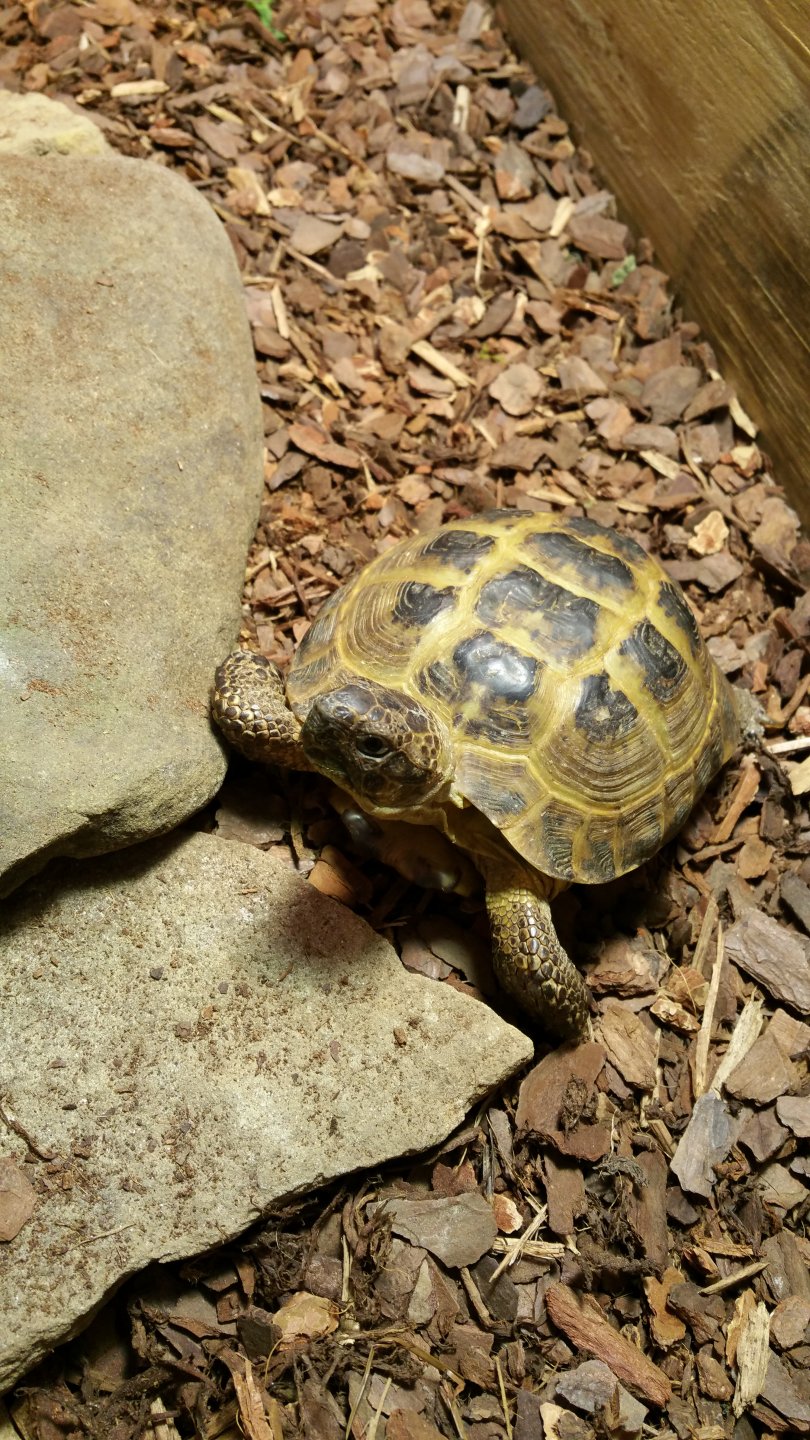 Finally, this is my Russian tortoise, Bear. The vet says he is around 2 years old, I have only had him a few months. He is an awesome little guy with a huge personality.
Thanks for looking!