Hello everyone. Im new here , and new to owning a chameleon. First chameleon and reptile I've owned.
He just started his first shed since I got him. Got him on Jan. 7th , 2019 . Was 4 months then. Just recently got done with his mansion.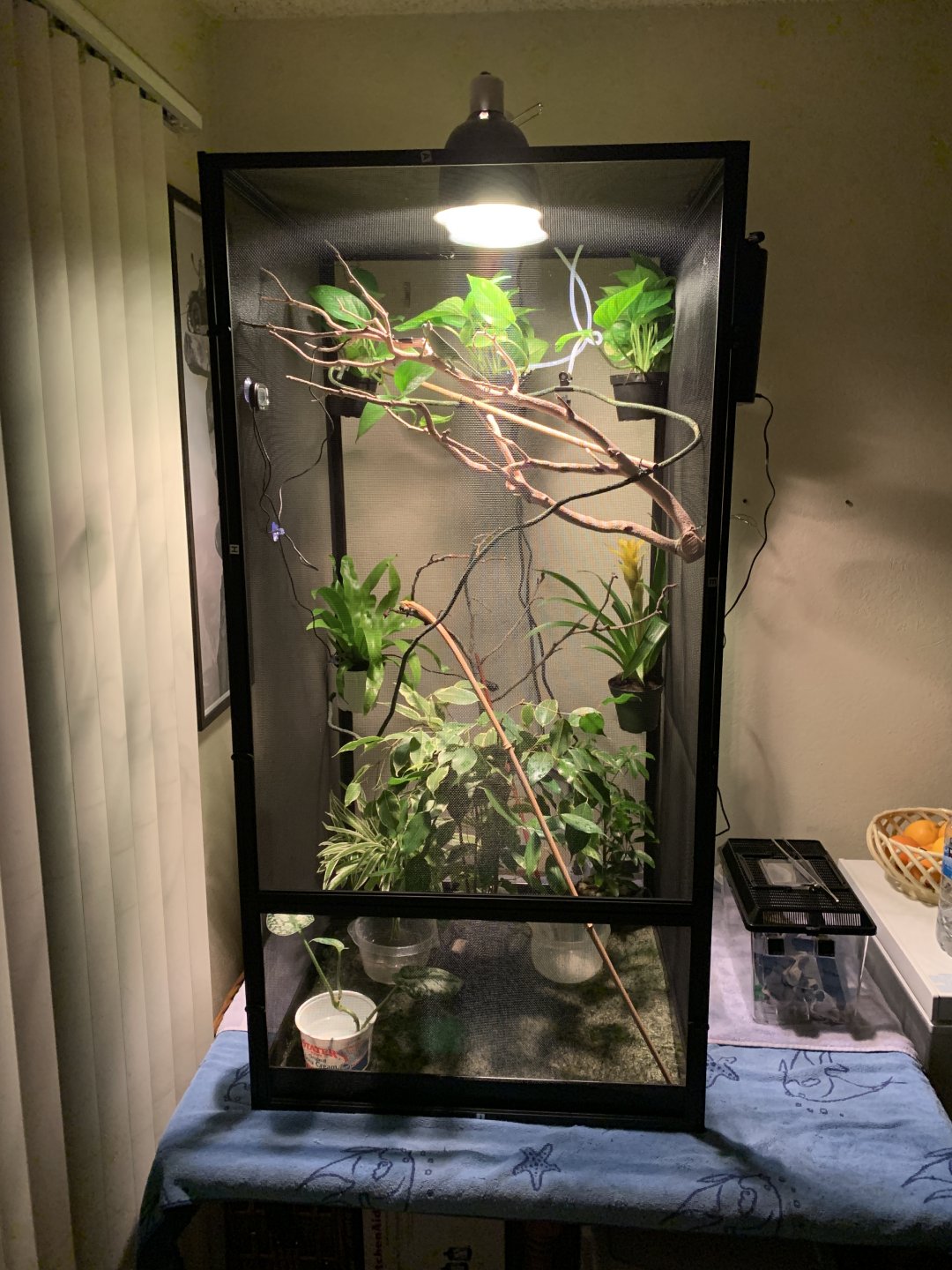 I've installed a reptirain and a little dripper. All living plants in his cage too. He eats pretty well. With the small crickets was eating about 20 a day. Now I've gotten medium crickets and he ate 12 today.
I'm just looking for any kind of suggestions , etc for the cage and well being of this dude I call Kammo!
I get home prettt late , 1045 pm pacific. I am trying to hold him everyday and get him used to me. He did flare his mouth at me today when the reptirain machine went off. He's not comfortable yet with it. His basking spot runs about 87 to 92 Fahrenheit. And I got him into a 24x24x48 sized mesh cage.
He eats from the tongs , and sometimes I'll put just a bowl in there for him to eat the crickets right out of.
Thanks for taking the time. And I look forward to speaking with you all and continuing a relationship with you all through this forum!
Kameron