We did a photo shoot of all the pets last weekend and I though I'd give an update on the chameleons and share some photos.
Up first is Stanley. He's 22 months old and weighs 100 grams. Stanley is the sweetest boy and so friendly. He begs to get off his condo all the time. 11/10/18
Hammy is 10 & 1/2 months old. Hammy weighs 153 grams. He remains friendly and enjoys some outside time just about everyday. Hammy is a little mess and sometimes gets off his free range to explore the house.
Lola, 10 months old when she was receptive just a few weeks ago. 10/24/18 weighing 80 grams
Lola gravid 11/10/18 weighing 90 grams
Lola's x-ray. Lola is scheduled for egg removal and a spay on Monday, October 26th unless she successfully lays before then. We could really use your thoughts and prayers.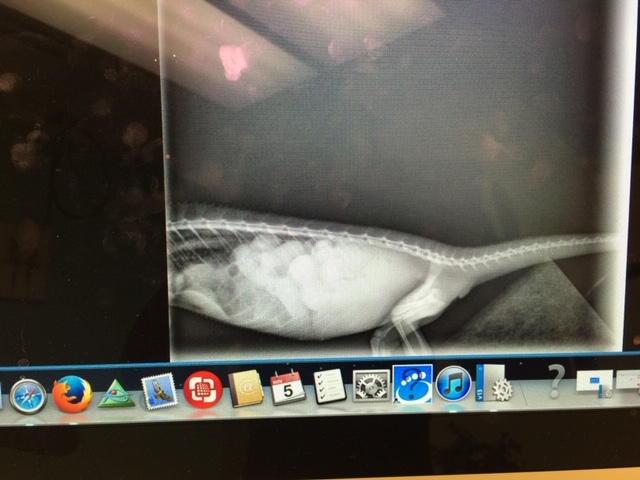 Handsome little Gordon, that's not so little anymore. Gordon is 6 months old now and weighs 103 grams. Gordon is a little mess and so much fun to watch. These photos were made 11/10/18
Last edited: