Hello all, I have been reading through the forum for the past 10 days or so since I acquired a new member in our household. Lots to read & learn - and I appreciate all the shared knowledge.
Not new to reptiles, and certainly wasn't looking to add one,
but stuff happens!
The blue jays were raising Cain in my backyard earlier this month, so I went out to check on what had their feathers ruffled; figuring it was just a black snake.
Instead, there was a pathetic looking creature I hadn't seen before.
Not looking like he would make it through the day, I brought him in - as I tend to do when I come across critters in distress. My wife LOVES it when I do this! (joking)
Anyway, I now have a veiled chameleon.
I WILL get around to pictures eventually.
Good sized lizard, although rather emaciated at the time.
But we are taking care of that with a quickness.
The day I rescued him, I went to PetCo and got a 20 gal aquarium w/ screen lid.
Had to put him in something ASAP.
Also picked up some super worms & crickets at the same time.
Have added more food types, but that's another story ...
Next day I went to a better pet store and they had Reptibreeze 18x18x36 screen enclosure in stock.
Got one & took the aquarium back!
A couple days later, I found the Reptibreeze 24x24x48 online at LLLreptile.com and called them last Monday.
They said they had "a bunch of them" in stock. Ordered one within 10 minutes.
After no shipping notification email by Thursday, call them to check on it.
Now I was told they were out of stock and mine didn't ship
- will have more in August! (NOT happy with them!)
*sigh*
Long story short, I found one about 50 miles away on Craigslist.
That will work! Road trip.
Looked at the Dragon Strand enclosures, but wanted all 4 sides screen.
I did order 2 sets of Dragon Ledges for the large cage and another set for the smaller 18x18 cage.
And a 24x24 drip pan thingy.
On that topic, the shipping for all that Dragon Strand stuff was over 80 bucks!
So I called. (it's what I do)
Talked with Bill and he said that he would look into the shipping.
Got an email today from him saying all that could be shipped together and that lowered the shipping cost by $40.
I appreciate his following through and highly recommend doing business with his company!
So, in all my rambling here, I do have a question.
I'm sure I will have more sooner than later!
Looking through the enclosure section of this forum, (why I posted this here)
I haven't seen anyone put a Dragon Ledge ON TOP of the cage.
Why not?? Am I missing something obvious?
Seems like it would make a useful attachment point to hang something (plant) from.
That's enough for now.
More later and I will put taking pictures of
the new kid
on my list of things to do.
Just to not leave with out something to look at,
(because I enjoy seeing pictures, so maybe others do as well?)
here is Mr. Ted - nicest lizard one could ever hope for.
Rescued him about 15 years ago.
He won the iguana lottery that day.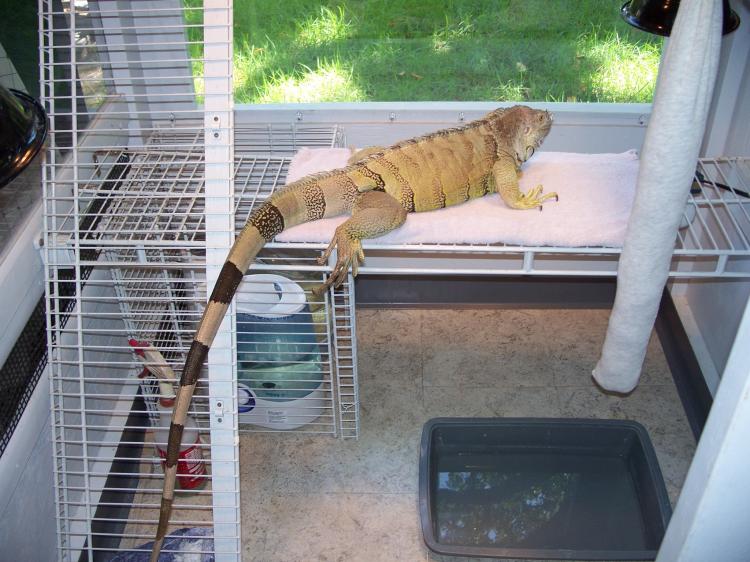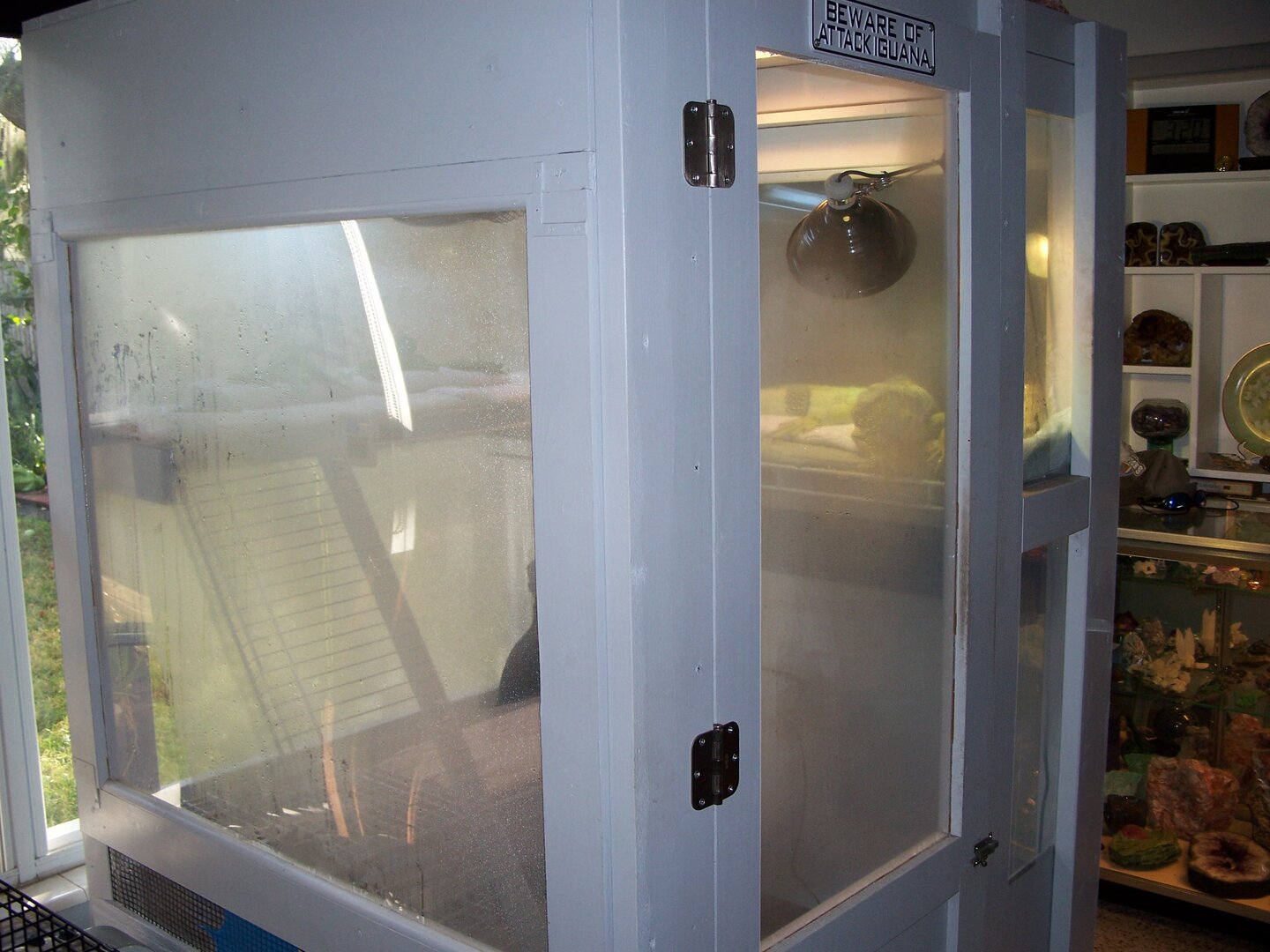 Stoopid rescued lizards now run the show around here!
Thanks again for ALL the useful information here.
And to that young lady with Neptune
- You sure helped me with chameleon information at the get go!
Thank you for all the schoolin' in your videos.