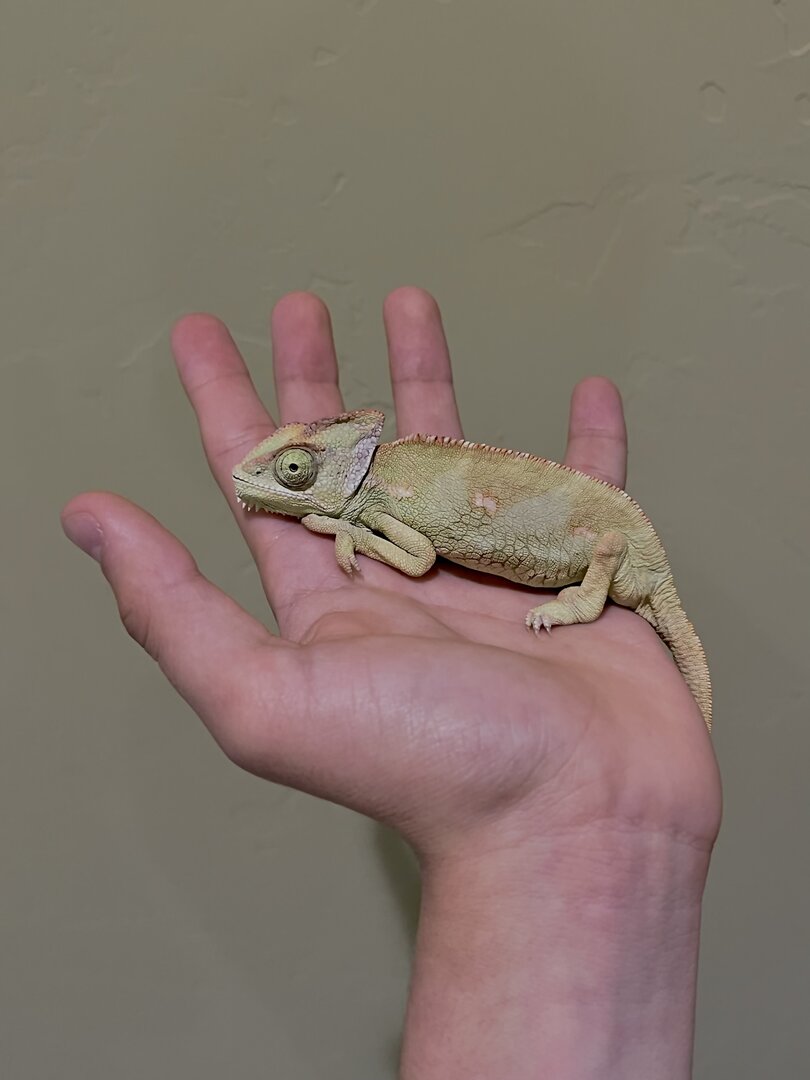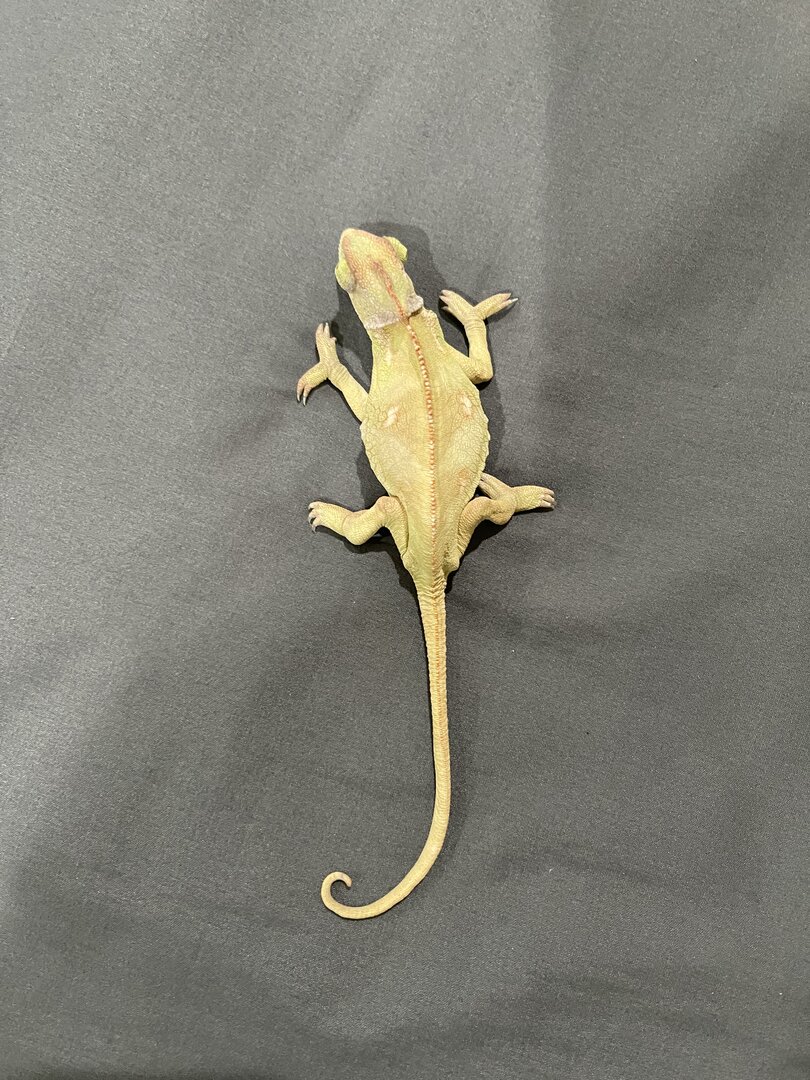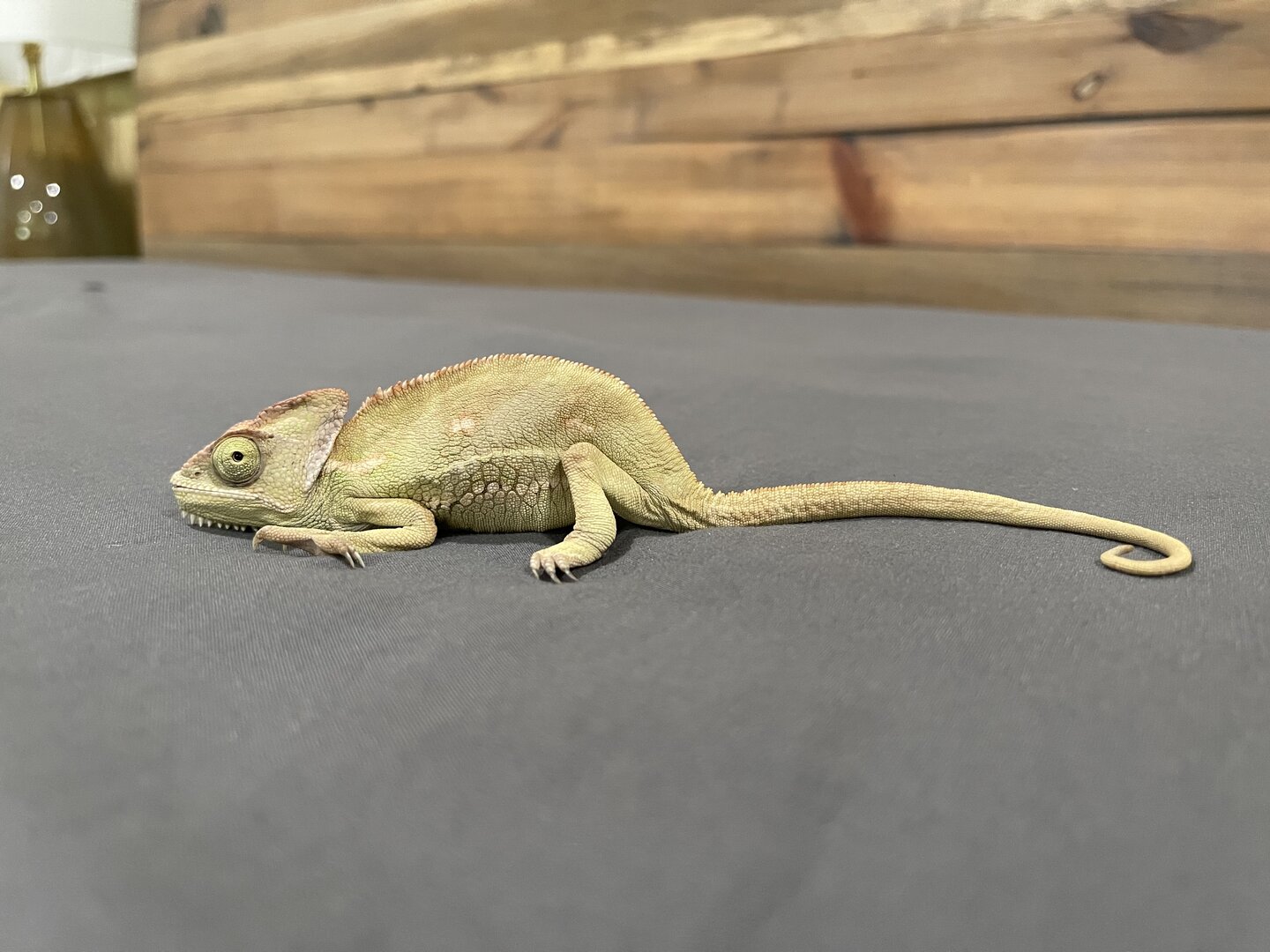 This is Caarl. Yes with 2 "a"s. I purchased her from PetSmart in September of 2020, when she was just a month or 2 old, making her approximately 11 months old as of today. For sizing, she is about 4.5 inches from her head to the start of her tail. EXTREMELY undersized.
She 100% has MBD and she has had it for a few months now. Starting in late January or early February. I didn't pick up on the signs. I was using a cheap year-old UV-B bulb which was likely not providing nearly enough UV-B. (I didn't know the bulb lost its power over time). The MBD was also definitely caused by a lack of supplements. I had severely underestimated the importance of dusting. Me, being an idiot and not doing any research, just thought that it was optional, and I rarely ever dusted her crickets, which has been her sole diet. So with an ineffective UV-B bulb, and no dusting for months, this was inevitable.
I noticed she was slouchy and not as active in early May but I thought maybe she was just cold so I raised the temperature in my room a little bit and didn't think too much of it. Big mistake. I had been ignoring her and not REALLY checking on her as much as I should have been partly because the PetSmart employee told me they were quite hardy animals. I know better now, but I obviously should've researched more.
Her all time low was in mid-May when she was unable to climb, barely, barely, barely able to walk, grabbing at her face all day long, and had trouble drinking. She has always been a good eater, however. But at this point I realized I was doing a horrible job at taking care of her. I quickly changed a lot of things. I swapped both of her bulbs out, got an automatic misting system, dusted every single cricket with calcium (daily), multivitamin (once per week, every other week, and vitamin D3 (once per week, every other week), and I was way more attentive. Over the next few weeks I noticed some improvement, nothing major, but she was able to walk and drink easily. Still, very limited climbing ability, she was still grabbing at face, grabbing her own limbs, etc.
I took her to an exotic vet about 2 weeks ago and I let them hold on to her for a week while I was on vacation. They prescribed her an ounce of this brown calcium powder that I mix with water and administer via feeding syringe. They did that for a week while I was gone. When I collected her, I noticed she looked a lot better. She was moving on her own, although still very shaky and occasional limb grabbing. I kept up what the vet said for another week or 2 and thats where I'm at now. I have noticed constant and slow improvement ever since I changed my husbandry and took her to the vet. But now, I'm not sure what do to. I don't know if she will fully heal, or will she always be crippled. Her jaw is always slightly open, she is able to climb on her own but very, very slowly and recklessly, and she occasionally falls. I worry her condition is bad enough to the point where it's not worth trying for months and months and maybe even years to save an animal that won't get better. I just wanted you guys' thoughts. Let me know if you need any more info or pictures of anything. Thank you!
And here is her enclosure:
I have both her heat bulb (60 watt) and her UV-B bulb 10.0 (I know that's a lot, but right now she is extremely UV-B deficient so it's only temporary) on a 12 hour timer (8am-8pm). Automatic mister goes of once every 3 hours for 60 second intervals, and I see her drinking. Average humidity is about 50-65% day & night. Temperature is about 77°F during the day with an 82° to 85°F basking spot, where she spends most of her time. Nighttime temperature is around 73°-74°F everywhere. The towel is to help retain some humidity from the mister and also prevents some of the water from spraying all over my room. The water bowl is only there to catch some water and keep some humidity in there and also to prevent the substrate-less bottom of the cage from overflowing. I know they don't drink from still water.
Let me know your thoughts on if I should continue trying to save her and if she will ever recover. I don't want her to suffer. Also let me know any husbandry changes I should make!
Any help is appreciated. Thank you!