This is Tanooki Mario. He is my first chameleon and hatched on 9/21/2022 from a bought egg.
He is a panther male (I'm pretty sure at least) and has a heavily planted 24x24x48 cage all to himself.
(I actually introduced him in an earlier thread, but wanted it to be more about that topic.)
He weighed around .6-.65 grams when hatched, and hovered around that for a while now 3 weeks later and he's up to .85
So far I'm already seeing a tiny bit of color, very light green on his head, and saw some blue hiding in his skinfolds.
I'd like to think he's doing very good.
Anyways, here are some pics from the past couple weeks.
He's so tiny when sleeping and just had to get him like this.
This was the first glimpse I saw of different colors, some very light green on his cheeks.
Eating!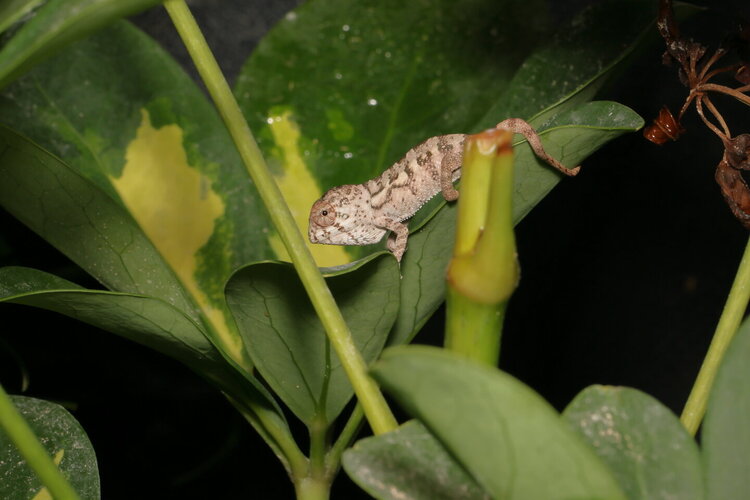 Just walking around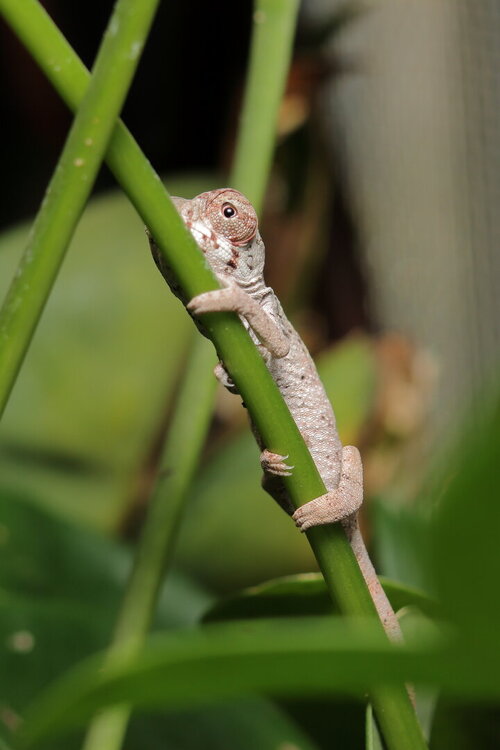 Here he looks terrified and so I left him alone afterwards