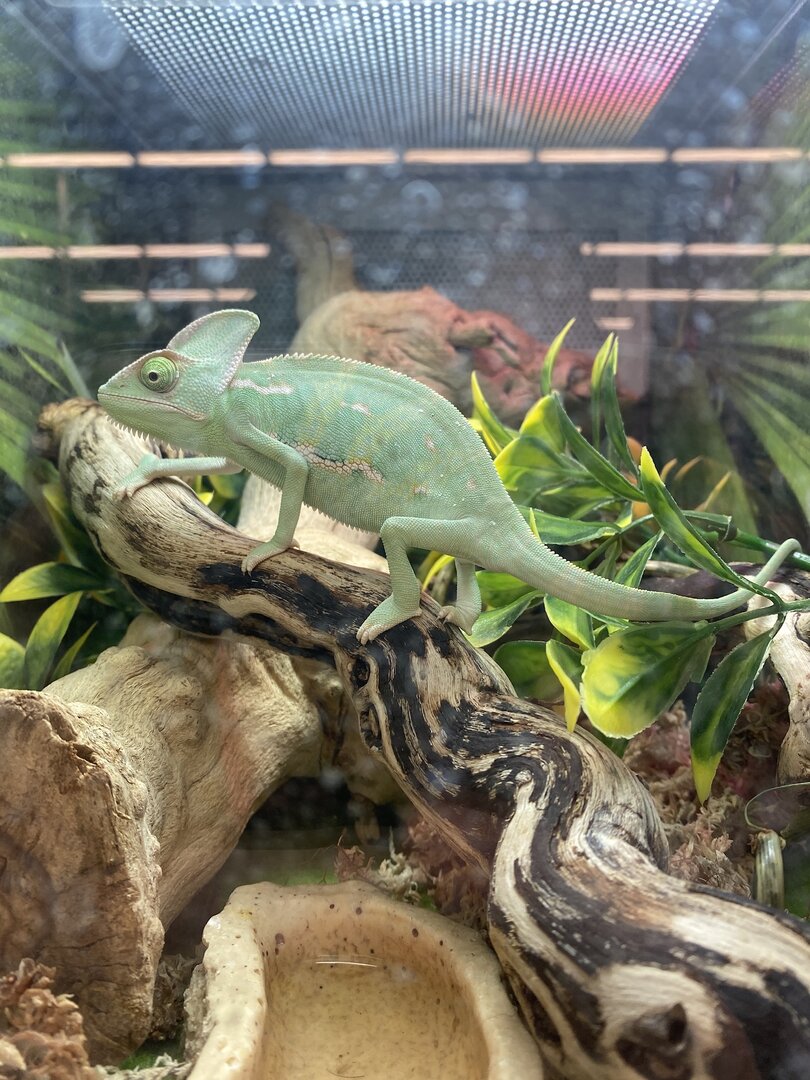 Hey there everyone! Brand new owner here, have had this little guy for almost a week now.
He's eating fruit and leafy green gut loaded dubias, meal and wax worms well and drinking when I drip water in the morning and evening (dripper system and fogger on the way in the mail). I just want opinions on if he looks healthy. I know he's not happy yet, still adjusting.
First image is him at the store, the next at home, then taking his first steps in his new Enclosure.
I had an awesome convo with someone from r/chameleons that helped me tweak my husbandry and answer a lot of questions so we then updated the enclosure (4th photo during (pooed in my hand shortly after photo was taken) and 5th photo where he's currently living)). I know glass isn't good but that's what was suggested at the store; waiting for new mesh enclosure to arrive.
He pooed again this afternoon, first one looked like urate, nice and white with yellowish slime then followed by the 4 honkers in the 6th image. He has been eating quite a bit and I imagine he was not fed so well in the store.
The last photo was just a few minutes ago, my husband tried to coax him out a couple hours ago and he did not go for it. Does my little guy's look give any hints to sickness or something I should change? I definitely have overbearing parent vibes at the moment since he's so new to me!