Administrator
Staff member
2018 Holiday Photo Contest
photoshop and captions allowed
​
Chameleon Forums has partnered with
Coastal Silkworms
to create a quick and fun photo contest for the holidays. Photoshop and captions are allowed and encouraged.
Prizes:
Both the 1st and 2nd place winner will receive a $25 credit to Coastal Silkworms.
Entry Period:
Click Here To Enter
The entry deadline is December 24th.
Voting:
Voting will occur from December 25th to January 2nd.
Gallery Link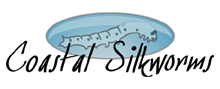 Note:
Medals will not be given for this contest. Depending on the number of entries there may be a reduction phase similar to our regular monthly photo contests.