First time poster here!
I was wondering what I could gut load my insects with to support shedding!
Meet Sully (inspired by Monsters Inc!)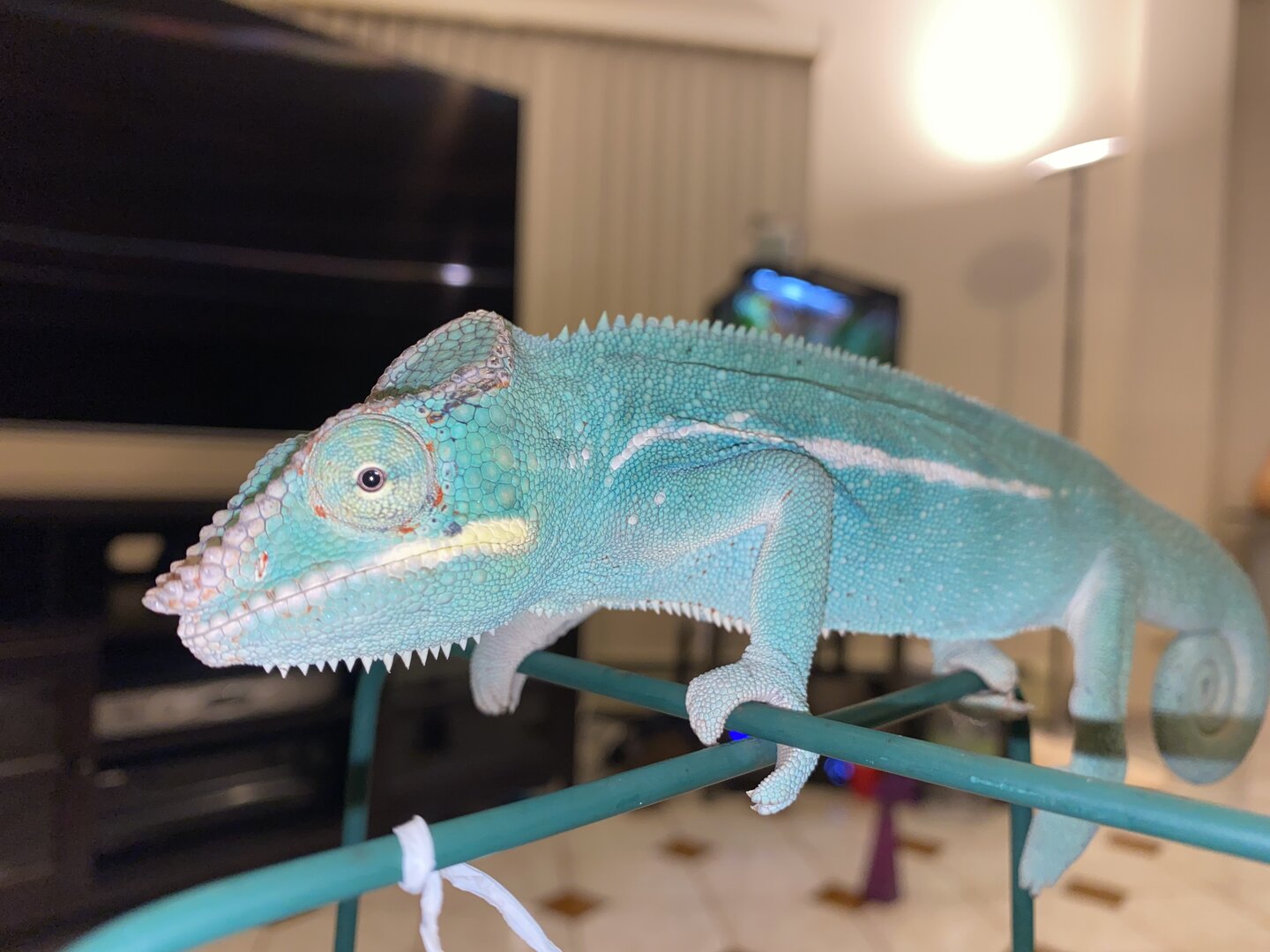 Sully is a 7 month old Panther Chameleon with the best temperament - but when it is time to shed he is pretty cranky for 2 weeks (BEFORE the shedding starts).
When he sheds - it is a healthy shed that takes about 2-3 days to be completely done! I am not worried about supplements or husbandry.
I use Arcadia Supplements and was reading about the Shed Support.
It seems like it is really just a Vitamin B combination.
Instead of purchasing the shed support - I wanted to know what I could gut load with to give Sully the best vitamins possible to help with his upcoming shed!
My question: what are good gut loading foods for my crickets and/or dubias to support shedding??
Looking for safe fruits and veggies with lots of Vitamin B!
I always gut load with healthy greens, apples, bee pollen, carrots (other things too like sweet potatoes, but those are usually the staples)
I appreciate any guidance!!