FINALLY, THE EYE OF XANTHO,
after 2 long months on backorder, including multiple delays, i have finally taken possession of my celestron pentaview 44348 lcd/ldm. this was released at CES 2011 to rave reviews and have been flying off of the shelves ever since.
first impressions are mostly good, but first a little history. i had the little brother to this scope a few years back the 44340. i liked the ldm concept, and as pointed out by others before me the 44340 stood out in its price range as a candidate for cham pathology. i liked the scope, did everything it was supposed to do, but was only moderately impressed with the quality of build, and the scope only had a 2mp camera. my eventual goal was HD photomicroscopy, so after a coupleof years i got rid of it, but i liked the concept and pledged to myself that if they ever made an upgraded version, i would have to buy it. they made that version, the celestron 44345, and i was on the fence about buying it for the longest time. i was almost ready to pull the trigger when the pentaview made its debut at CES 2011. it was a little beyond my planned budget so i had to wait a couple of months. then when i actually went to order it it was no suprise that everybody with a decent price was already backordered. sure i wanted it bad but i didnt want it throw away $60 bad, so i just got on the list and waited. this is why;
http://www.celestron.com/science_education/microscopes/pentaview-lcd-digital-microscope.html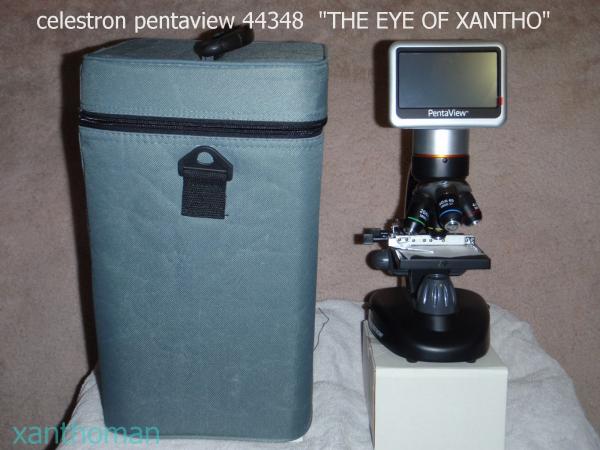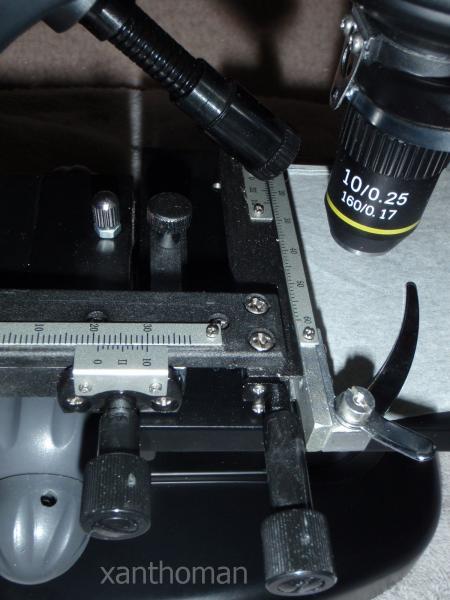 i'll be doing a complete unboxing and more thorough review in the near future, as well as a review of the celestron 44302 and needless to say, its likely i'll be doing some additional posting on microscopy issues this summer.
for those that are interested, there are a couple of more pics in my newly created cf microscopy album, with more pics to be added soon.
this thing is sick with features and off the chart in wow factor, if its half of what its cracked up to be, it will be impressive, but that remains to be seen
xantho
Last edited by a moderator: