I tried to get as much perfect before I posted. Koodoos to all who
have already posted. This was a lot to type.
Chameleon Info:
Your Chameleon - Ambilobe Panther Chameleon ( His name is Smeagol. ) - Male- 3months old. I had recieved him at 2.5 months so I only had him for about 3 .5 weeks now
Handling - I,ve only took him out of cage within the 1st week for vet check up and unpacking. I've never physically touched him.
Feeding - He eats about 10 small crickets a day from Petsmart. I was free-feeding but recently switched to cup feeding. I fill the cup at 8 am and check if the cup is empty by 5pm. Usually, there are 1 -2 crickets left. I gut load all the crickets with the orange cricket cubes and carrots. I did introduce both a mealworm and sm. dubia roaches. They stayed in the cup for 2 days and I removed them.
Supplements -The first 2 weeks dusted with Zoomed calcium w/d3 because that's what he came with. I recently purchased the same brand without d3 and repashy superCal Nod3 for everyday dusting. I tried the dusting in the cup ( made a mess) and have now swtiched to a saltshaker and a ziplock bag. Either way, I have not found a method of not getting powder everywhere. Today was the first day I dusted with Rep-Cal herptivite Multivitamin. My schedule plan is to dust w/out d3 6 days ; 7th-day w/ d3 one week ... and w/out 6 d3 and 7th day multivitamin 2nd week.
Watering - I use Mistking Ultimate system with 2 nozzles and Distilled baby water. Timer set 7 days a week 7:30 am/ 1 min 30 sec - 1 pm /30 sec - 7:30 pm / 1 min 30sec. I never saw him drink water. However, I do see him wet.
Fecal Description - Poop was one end white and the other dark brown. He was too young for parasite testing, and the poop drooping I have caught where harden. I am waiting on a fresh sample to test.
History - I purchased him from FLChams and most of my cage set up from there.
Cage Info:
Cage Type -Reptibreeze, 18x18x36 screen
Lighting - 8am on - 8pm off ; 5.0 Uvb in a T8 20-inch fixture and 75 watts Exo Terra spot light - dome .
Temperature - I have 2 temperature gauges at the front of the cage. ( 6.12 pm) Top 79 F - bottom 74.5 F ; handheld laser thermometer basking temp 92.5 f. At night when lights are off, we sleep between 68-70 f
Humidity - temp is 53% at the top and the bottom is 69%. They are the same electronic gauges with temperature. We use misting and live plants. The cage is draped on the sides with a shower curtain.
Plants - I have one baby pothos and bromeliad at the bottom. One Dracena Cane Plant that fills the middle. 2 fake somewhat smaller resembling pothos plant on each side of the cage from the top.
Placement - It is located in a spare universal room. Its only high traffic on the weekend because kids are out of school. During the week only used for an hour when I workout. It's on the opposite end of airvents and not directly near a window. The ceiling fan does not get used in this room. It is on top of a cabinet ( I am 5'2 and it stands just high enough so I can move the lights with my arms straight up)
Location - Our climate community is humid in the swampland of Baton Rouge, LA.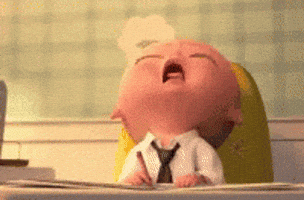 Mic Drop! I did it! Boom! Now let's hear it. Because these darn crickets need their own setup post next!