Hello friends.
Can you help me consider the positives and negatives of this opportunity? I have been looking for a tv stand / armoire type thing that I can turn into a bioactive enclosure for a male panther. In my facebook marketplace search I came across this enclosure that had been set up for an iguana. In some ways this seems like a wonderful opportunity. But I also have some concerns. I was hoping you all can help me to think about what works and what doesn't.
Sizes: Inside is full 40" W x 60"H x 22"D
While this is ample size one of my concerns is getting effective light to the whole 60" height. I know I will have to open the top and replace the wood with screening for both ventilation (more on this later), and light. I'm worried about getting enough light into the bottom for plants to grow and the bioactive base to work well. Any feedback about extra tall enclosures.
Ventilation: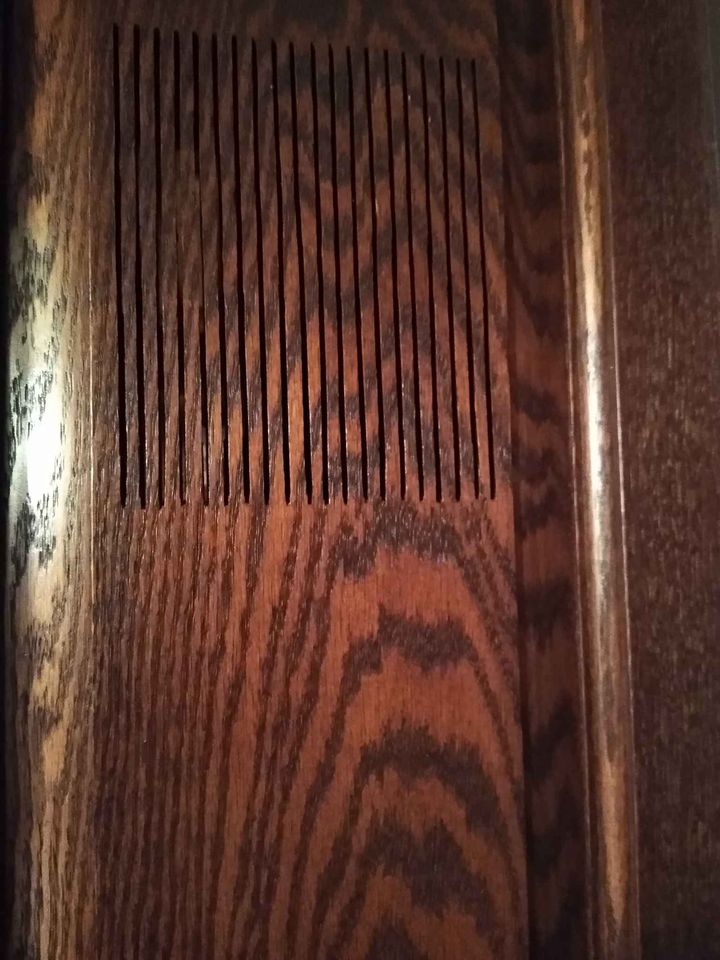 There is some ventilation built into the side of the box. I'm assuming I'm going to need to add quite a bit more. I know I need to establish a chimney effect with opening up the top and likely this wood wall and replacing it with screening.
Dranage / Bioactive Base:
The enclosure currently has trays that would make a standard enclosure pretty easy. My hope of doing a bioactive would probably mean building this up, adding drainage (probably into the cabinet area below). Any other concerns I"m not thinking about?
Other concerns:
Adding humidity. I would plan on adding a MistKing system. for those of you with wood enclosures, is this an issue? I think I would be sealing the back wall to make it look like a natural enclosure, (and possibly one side), but there would still be some wood. Is that an issue?
Anything else I'm missing?
Thank you all so much!!!