A truly Camoflaged Feeder cup.
So I forget who's idea it was to hide the cup inside a branch instead of making one out of a branch (my idea was the later).
I haven't given up on making one out of the branch, but for today it was not working. I thought I could build a barrier from silicon, well it peeled right off.
So then I though I will just use Flex Seal, well my Flex seal is dried up...
.
So I looked over and saw, we had this oddly shiny PVC pipe. Idk what it is, why we have it (it's in a pile of PVC scrap) but it's super duper slick. Slicker than Glass. So I know feeders can't climb it. And I know that Nick barta sells something like this, so I said screw it, I'll make one from that.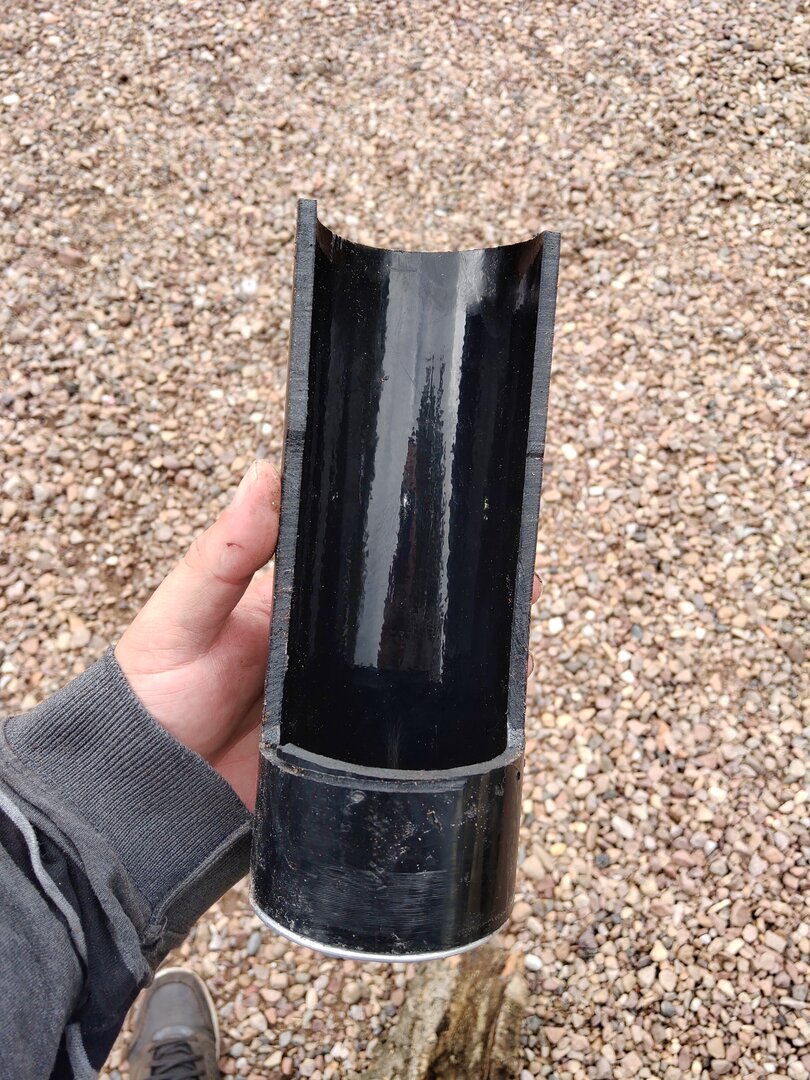 And as if that wasn't perfect enough! I had some of these 3inch vents for my old roach bins. So tell me why my luck is so good that the tab area which also has a small lip all the way around fits right into this pipe! Tightly. A little silicon later (just in case, epoxy would have been better though) and we have a fully metal screened bottom.
Full disclosure I started with a hack saw, wasn't impressed by the non straight cuts, so switched to a chop saw. Which worked fine, until my downwards cuts were a little off the 1/3, cut. Back to the chopsaw to take out the difference and almost my hand! Save your hands, by this from Nick Barta. But Nick from the pics I don't think your using this shiny pipe. You should! I'll see if I can get a source for ya.
Anyway, enough ranting. The Camo Cup!
Looks like a innocent branch in the Viv right? Nothing sus about it. It serves no purpose just looks pretty.
And unless your a Chameleon or stick your head inside the Viv, that's all you will ever think. Until!! You are a Cham or stick your head inside....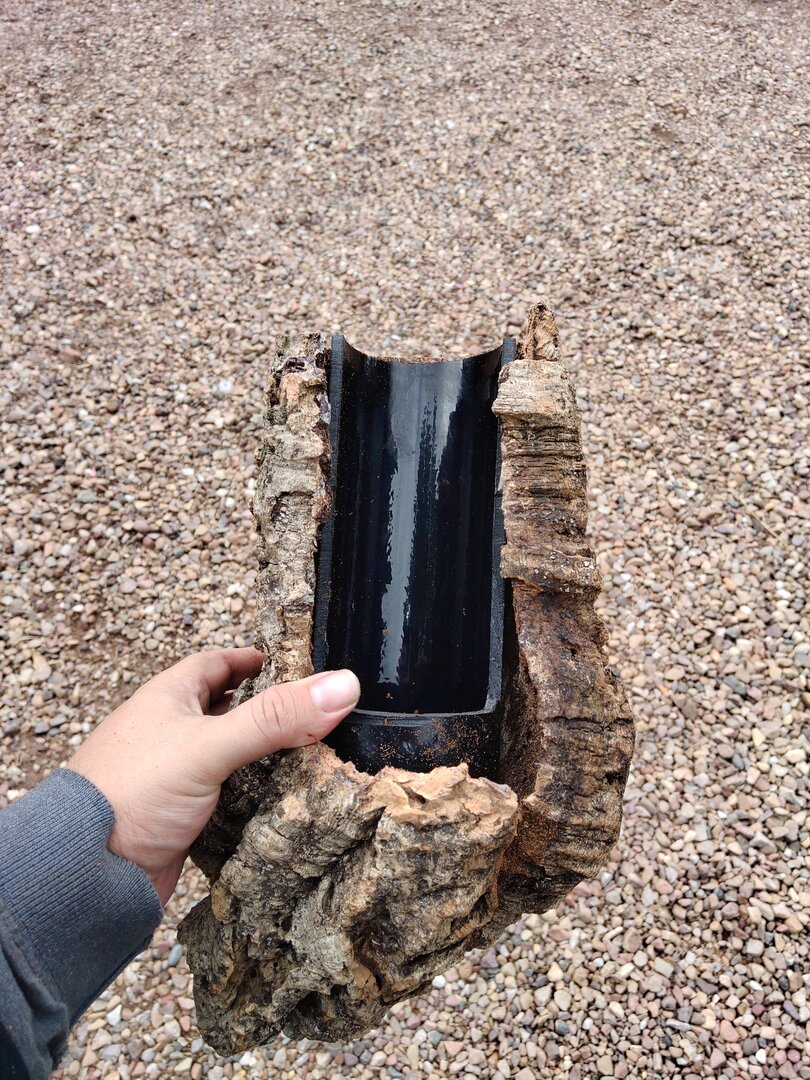 And installed.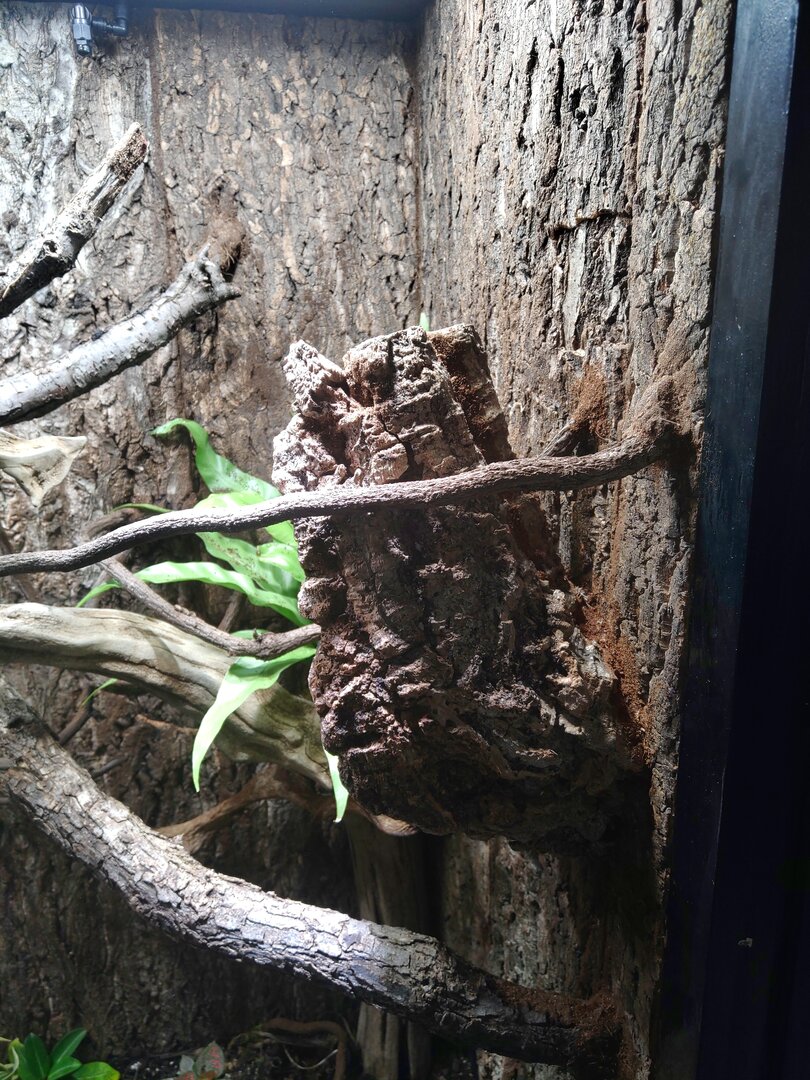 From an angle, extreme almost in the cage angle.