OK let me start off by saying that I did close to a year of research and preparation for my T. deremensis - Usambara Giant Three-horned Chameleon acquisition before actually receiving the 1.1 CB pair last week. I am not saying everyone needs to do the same but it would help clean up some of the repetitive questions people ask about on this forum before they purchase a Chameleon (which BTW is the best source of info on the web, hands down) you just got to do a search!!!!! I am an experienced Cham keeper (10 years) dating back to the CIN days (shows I'm a hippie) with T. jacksonii xantholophus and had great success. After lurking, reading, surfing and living deremensis I was lucky enough to meet laurie & luevelvet (T.R. Herp) who both have experience keeping deremensis; Thanks Guys!!!!!!! Right now I am free ranging them on a huge scheffelara & a 7' fig tree. They are voracious eaters and are already seen well adjusted to their new home. They drink when misted and are a little more active than I expected, occasionally moving between the tree and plant. They are also 100X harder to find in their tree than any other species I have seen, even when looking directly at them they somehow disappear! My cage is nearing completion and they should be in their new home soon. But in the future I intend to continue to free range them on occasion. While I am by no means an expert I continue to remain open minded to suggestions and advice. I intend to start a bog to help disseminate information regarding this truly remarkable and beautiful species. And now without any further delay I introduce to you, Camille- (1yr, 5mo. female) & Waldo (1 yr male).
Thursday 7/14/11 - Male & Female fresh out of their bag after their overnight trip from Florida.......
Happy Chams on the tree of Life......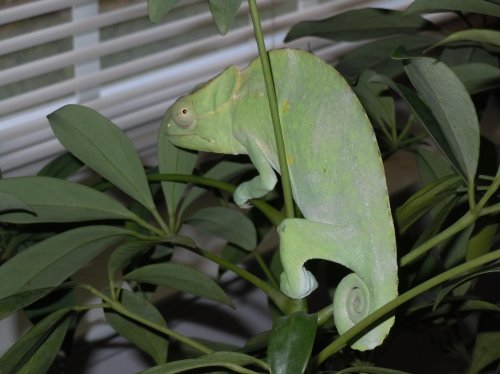 The Free Range Area.......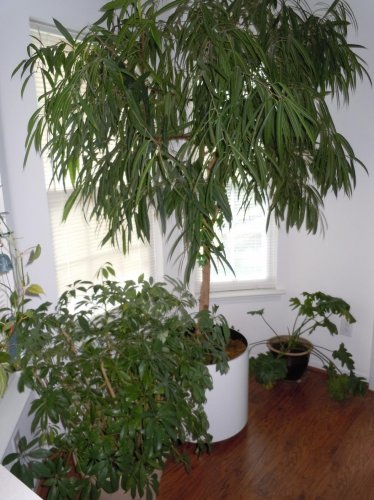 I will be posting photos of my new cage once complete so stay tune......
Thanks for looking!