I've been working on a new FR for quite some time and have finally finished! Phineas seems quite happy with the results! Mostly I'm happy that I don't have to empty a bucket everyday! It's 6'x3' floor to ceiling, MistKing, 4 48" T5 HO grow lights and a 100 watt MegaRay UV bulb.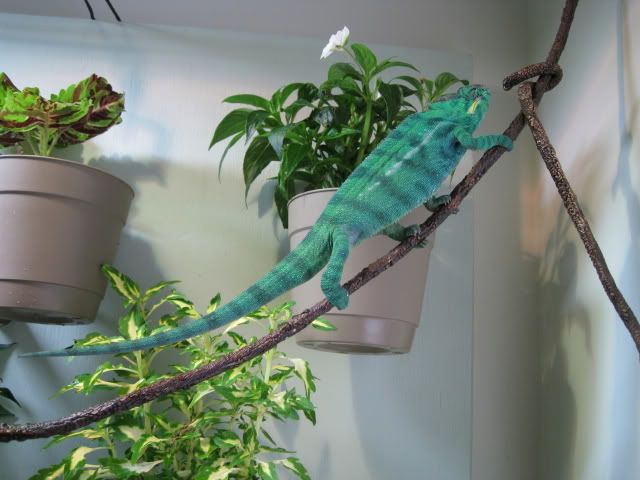 Helped me every step of the way. Not one of those chams bothered by change!
Decided this would be a good place to sleep to track my progress.
Still has plenty of tree climbing on his ficus, PVC tree, and canela.
Sent the bird on vacation during the last phase. Phineas took full advantage to having access to the cage.
Spent several nights sleeping on the branch with orange bird.
Hope you like it!
Deb