New to Chameleons, and heres my enclosure build
Just looking for some words of wisdom. When i first started building this enclosure it was going to be for dart frogs, but since then have decided to use it for a chameleon. I have been doing lots of research and have not yet decided what type i want. I am leaning towards panthers.
The cage is 4'x2'x4' it still has lots of work to be done. I figure a screen top and front are best for chameleons. I would like a glass front but.... The tank will have 3 small fans in the top part pushing air into the cage and also humidified air will be pumped in through the bottom to plastic tubes positioned coming up through the bottom. This was originally going to be used to keep condensation of the front glass pane and keep it clear, but with a screen front i guess it will just provide more ventalation. An automatic misting system as well as ultra sonic fogger will be used as well. Also the water fall which i know most people dont like will be filtered properly in a tank below the cage.
Any comments or suggestions will be greatly appreciated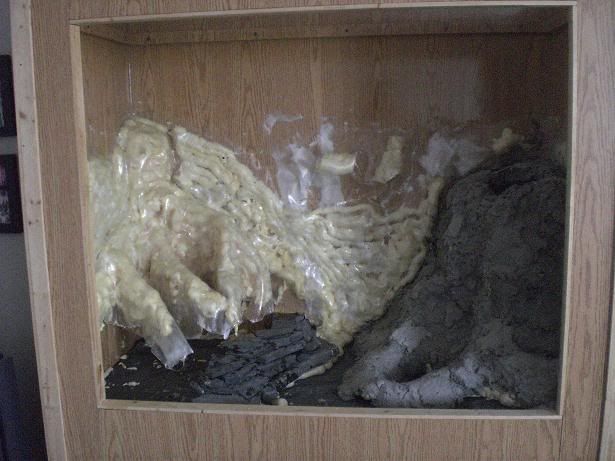 Last edited: