Hey guys!
So I was helping out at the repticon show in Atlanta last week and I just couldn't resist another panther to add to the family!
Meet the newest little member of the family!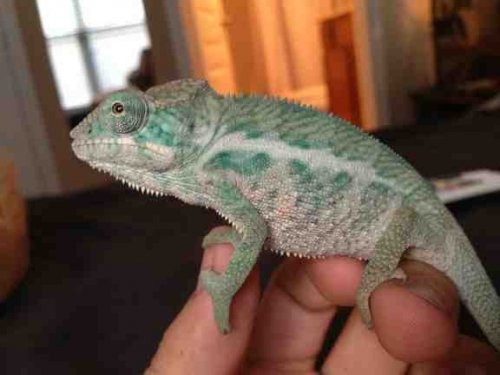 He's a little nosey faly.
I picked him up from jungle panther chams. He's a sweetheart and he's been a good eater and drinker so far!