Hello,
Glad to be back in the chameleon world. I have not owned a chameleon in ten years. My first chameleon (veiled bought from petco) died at 1.5 years old from parasites. I now got a panther chameleon and have learned much more. I got him this past sunday from a private breeder at a reptile show and am currently calling vets in my area and researching who to take him to for a check up/fecal test. He pooped two days ago and the urate was bright white but the poop did smell slightly. I also wasn't really in range to smell it until I grabbed it with the paper towel which might have crushed it a little and released some smell. Regardless a fecal test is in order as I just acquired him. I'd like to post some pictures of the enclosure and the chameleon to get some advice on the state of each. My current issue is water. I have seen him lick leaves before and I have even seen him drink from the dripper when it was turned up flowing a lot. My question on that is: if he drank from the dripper already does he know to just go there now? I turn the dripper to a much slower drip when I leave for the day so it doesn't flood but when I get home i turn it up more. How often should a healthy chameleon be drinking? He must be doing it when I am not home because his eyes seem healthy (please give advice per latest photos) and his urate is white. I mist about 3-4 times a day, once when I wake, once before I leave, once when I get home and once before bed. I take a could couple minutes to make sure its a "rain" effect causing leaves to drip on to each other. He released just a urate yesterday (unless the poop is hidden because I have been unable to find it). Is that normal? I am really dedicated to giving this Chameleon the best life possible so any advice helps.
Info
Panther Chameleon
Age: 5-6 months
Feeding Schedule: 5-6 crickets in the morning, 4-5 crickets at night daily. Gut feeding the crickets with fresh lettuce, carrots, potatoes and water. Dusting with D3 once a month(maybe twice what do you think at this age they need?), couple horn worms every other week (just got him but this is the feeding schedule I have created so far)
Attached are some recent photos of him and the enclosure. Any advice is really appreciated! Thank you and I am very happy to be a part of the chameleon community again.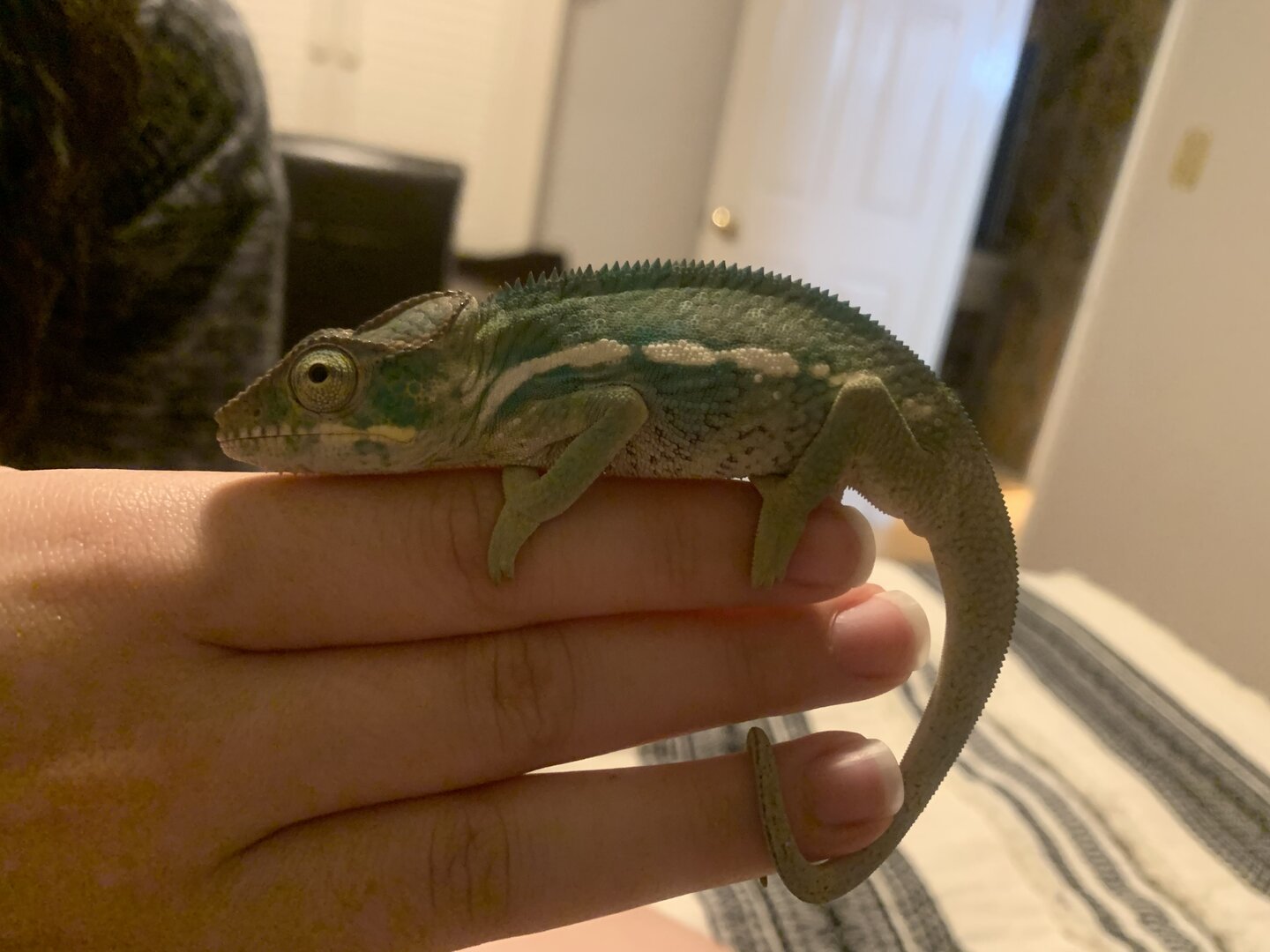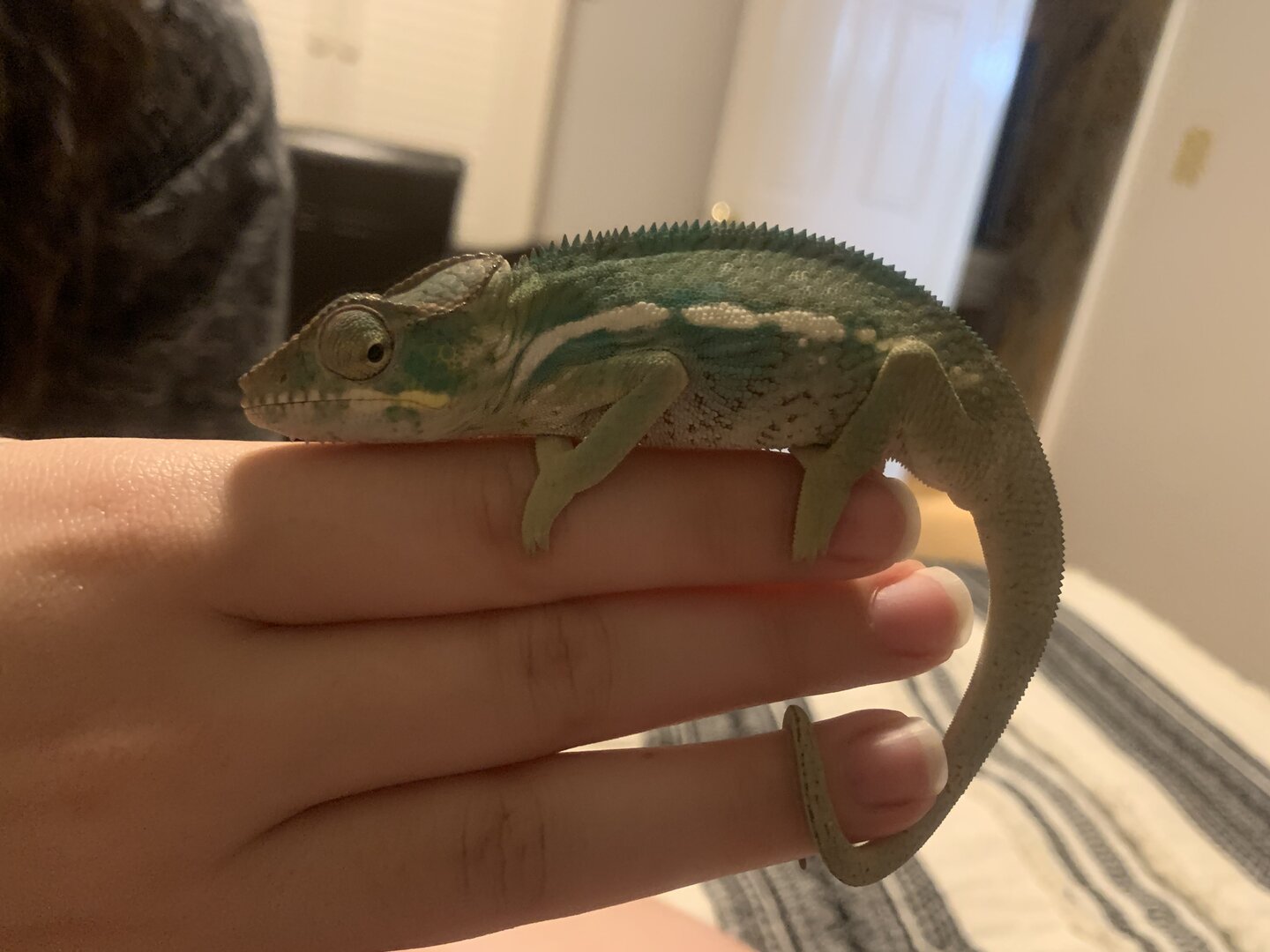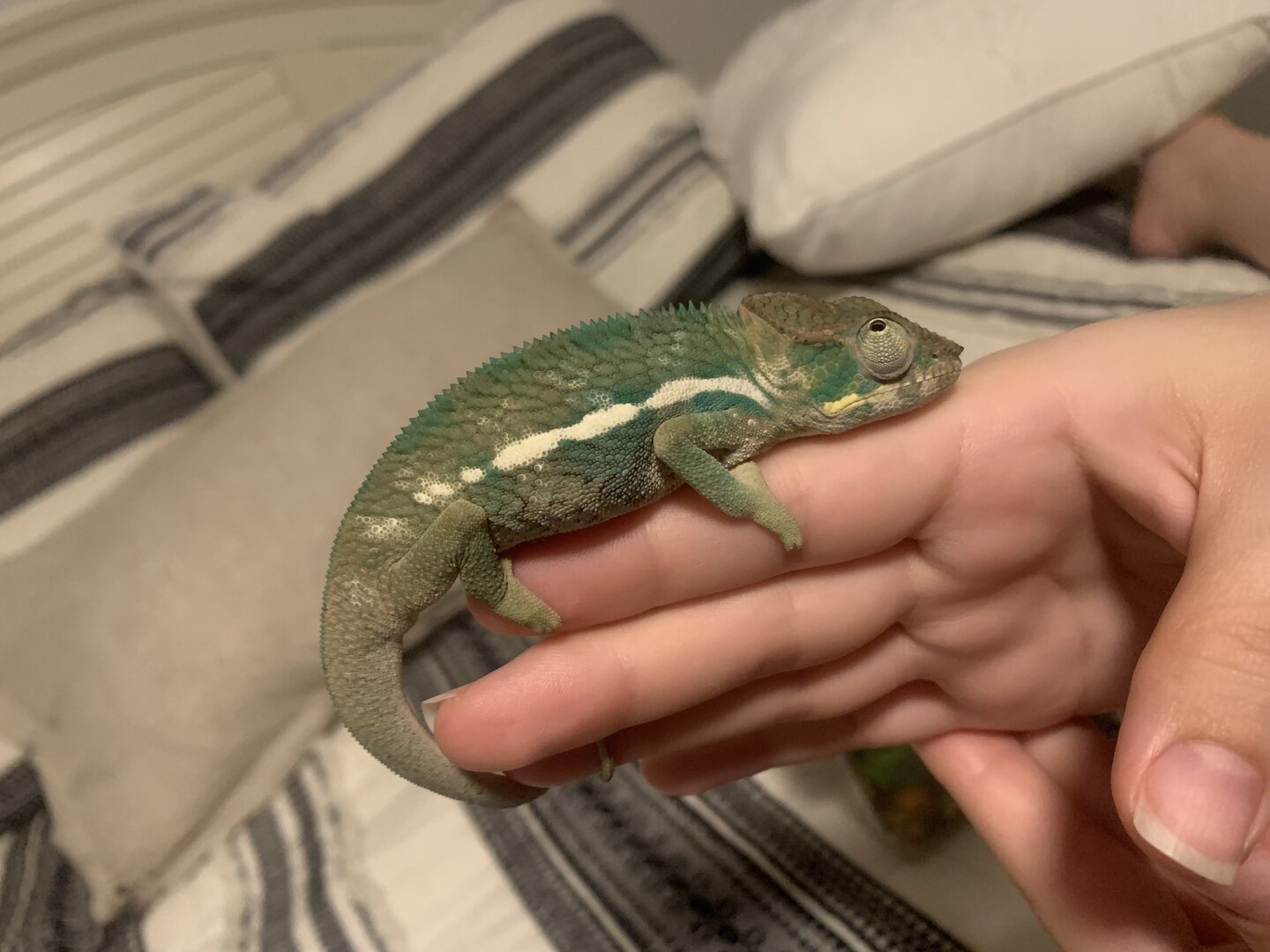 Last edited: