These 2 arrived on Friday and I had to share. They come from Chameleon Nation's Cyrus.
I have to commend you on your shipping/packaging! Unbelievable! I have had many flights arrive where animals have been tossed about and boxes upside down
. I was in total amazement when I opened up this box. Each girl was in her deli, with a stick that went sideways through the container, adding support of the stick for them. I got to lift out the first on, and what?? It's stuck to the box!! I love the idea that the chams were considered so much in detail as to how some shipping experiences can pan out. So these girls were secure in their containers, which were secured to the box - should any tossing have happened they were safe n sound! THANKS SO MUCH DREW!!!!
Onto the girls now.....I'll get better pics after a little settling in time.
Girl 1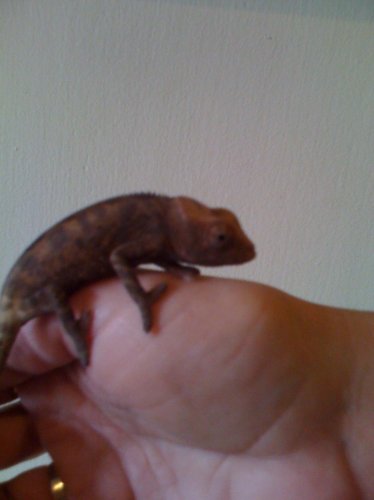 Girl 2 - Love her attitude already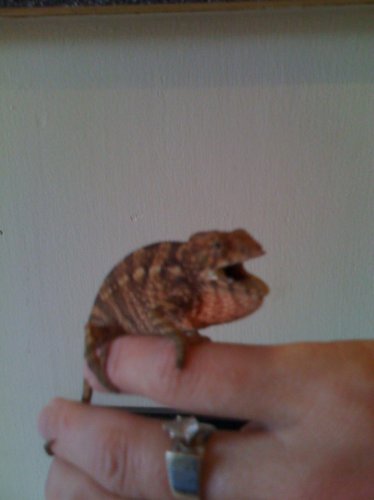 Thanks for looking
And a BIG THANKS to Drew & Tamara again for these gorgeous girls