Hi everyone! My name is corey and I've recently gotten into reptile keeping. I wanted to just show off my guy and girl chameleon, and there current enclosures!
My Piebald Vield Chameleon : Milly
Milly is a 5 month Piebald Chameleon and I received her when she was around 3 months old (I'll have a picture of her down below.) She is my first ever chameleon and reptile that I've owed. I currently have her in a 30 Gallon take for the mean time, I'm working on getting a taller Zoomed hybrid cage for my other chameleon so I can move her over to the mesh cage I currently have my make in.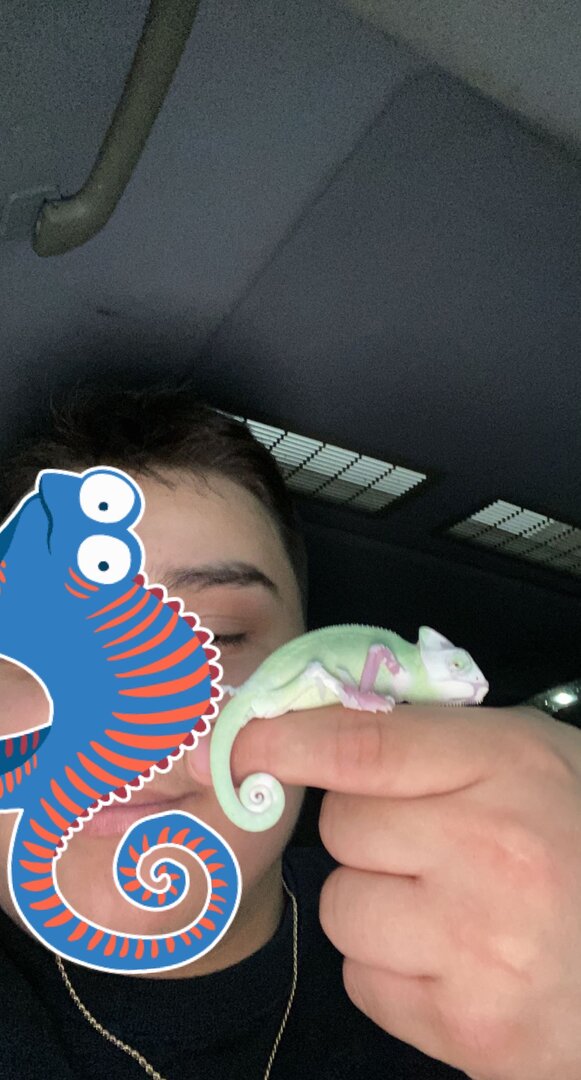 I recently just bought my 2nd chameleon and I decided to go with a panther chameleon, or know as (Furcifer pardalis). His name
Is Blaze, we got his name from his amazing golden colors, and he is a very very fast 4 month year old Chameleon
. His set up is brand new as I just remolded his entire enclosure, I'll post pictures to his set up too.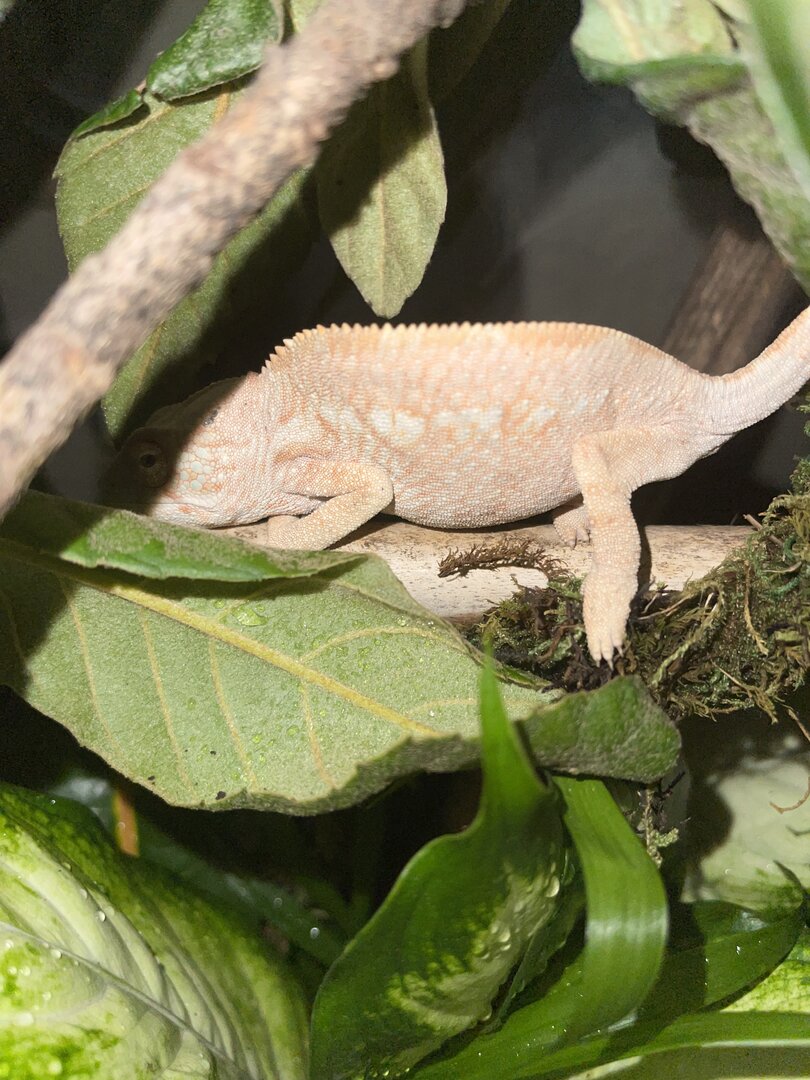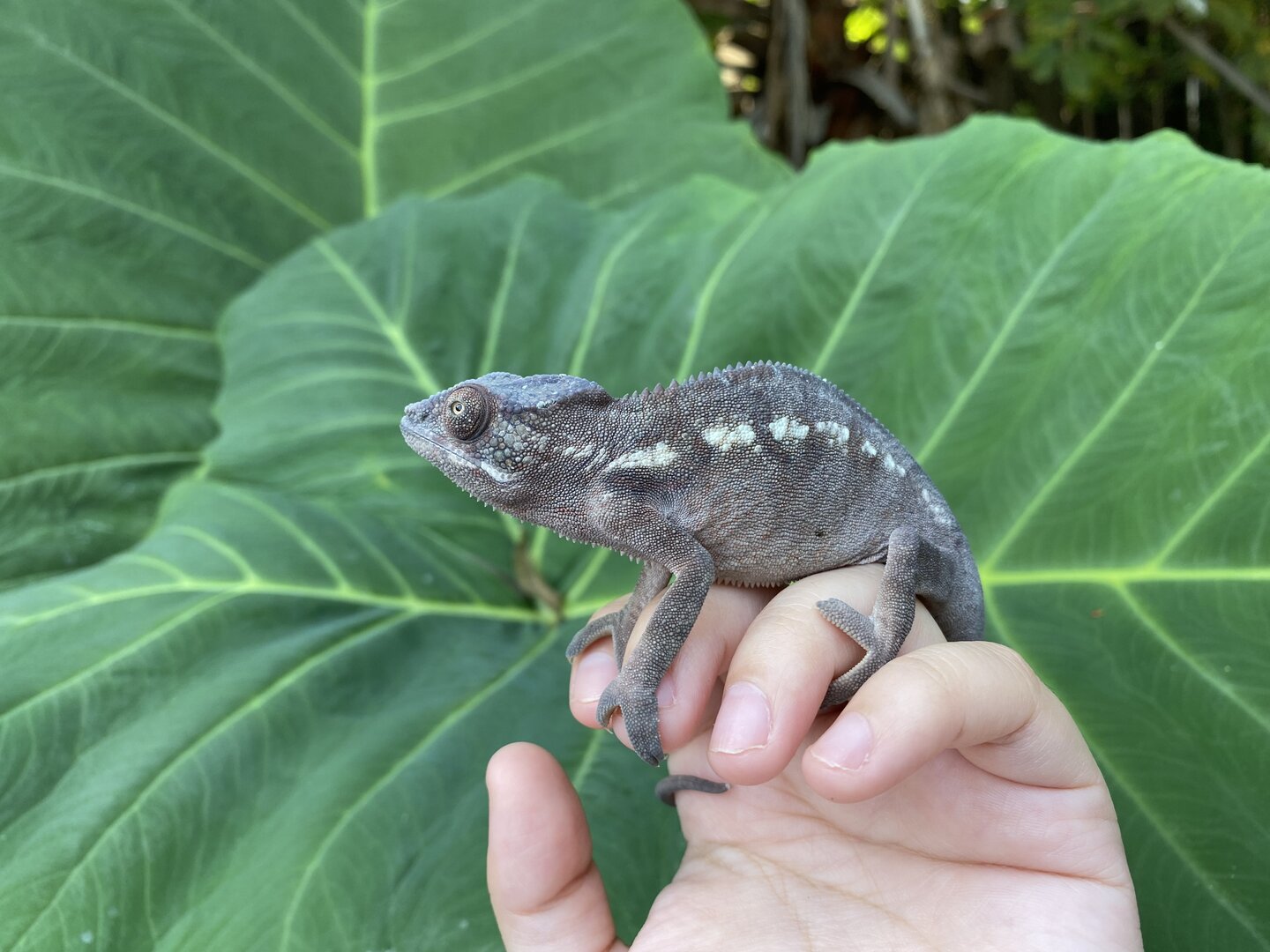 As you can see his colors are just amazing to look at, he is still getting adjusted to his new enclosure, but I have both Milly and Blaze on cricket's and medium size meal worms, i sever them a daily calcium without D3, and both have a misting, sleeping, and eating schedule.